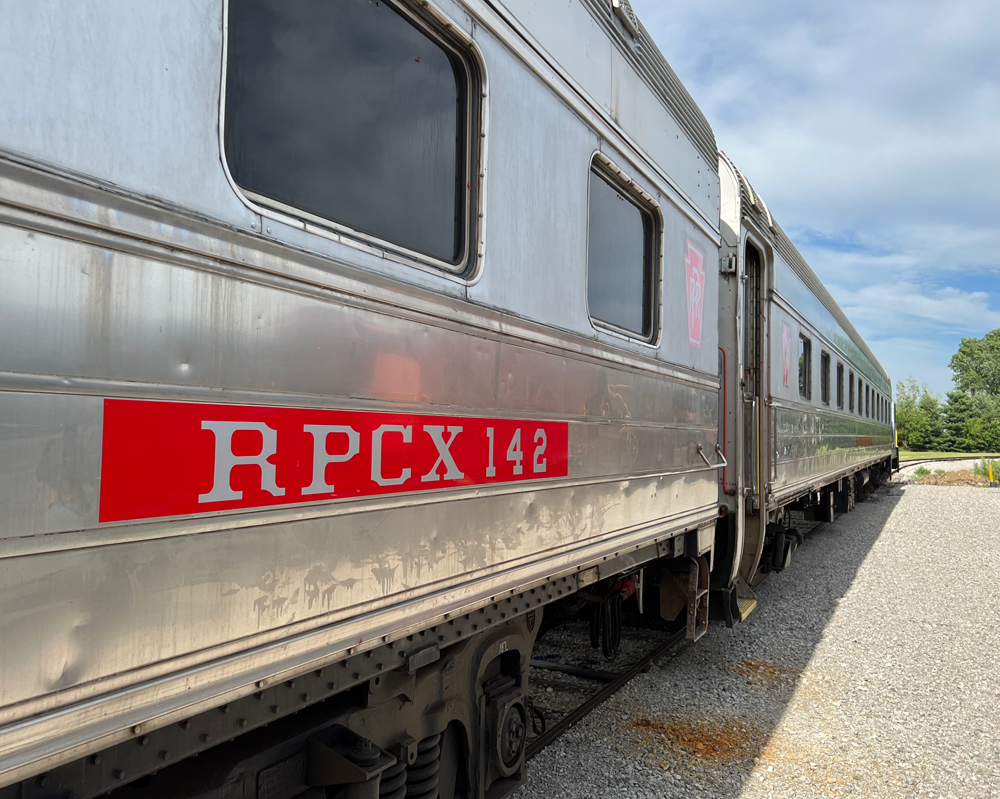 ---
NEW HAVEN, Ind. — The Fort Wayne Railroad Historical Society has acquired two Pennsylvania Railroad passenger cars from the Washington, D.C., chapter of the National Railway Historical Society.
The cars will be used to support the Indiana Rail Experience, a series of excursions with the society's steam locomotive, Nickel Plate Road No. 765 [see "Indiana Northeastern Railroad to host excursions …," Trains News Wire, May 5, 2022]. Tickets to ride the cars on those excursions are available at the Indiana Rail Experience website.
The cars, Collinsville Inn and Franklin Inn, were built as sleeping cars in 1949 by the Budd Co. in Philadelphia, and converted into coaches by the PRR in 1963. They were donated to the DC chapter in 2008, restored to their PRR appearance with help from a 2012 Trains Magazine grant, and certified for Amtrak use.
Jim Lilly, chief mechanical officer for DCNRHS, said the cars no longer fit the chapter's business model because of changes in the private-car environment. "We are pleased to have the coaches go to an organization we have worked with for many years," Lilly said. "We are confident that they will be cared for and continue to serve as icons of railroad history, giving another generation a chance to ride."