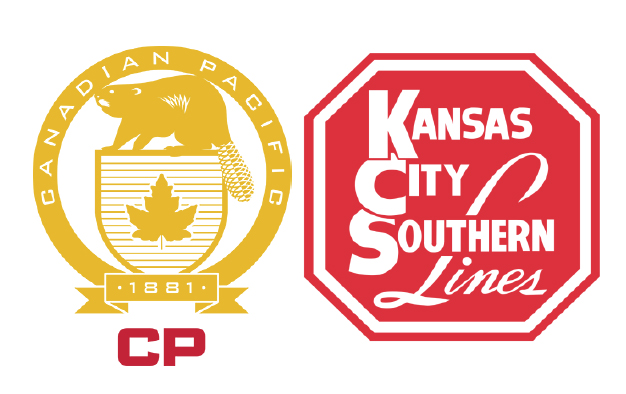 WASHINGTON — Federal regulators have accepted the Canadian Pacific-Kansas City Southern merger application and set a timetable for review of the first proposed merger of Class I railroads in two decades.
In accepting the application today, the Surface Transportation Board rejected Union Pacific's contention that CP and KCS failed to provide sufficient information about the merger's potential impact on rail-served markets and operations, and therefore should have to refile their merger paperwork. Canadian National, which also had sought to merge with KCS, supported UP's petition to the board.
The STB also shot down UP's claim that CP and KCS should have to file a service assurance plan. The pre-2001 merger rules, under which the CP-KCS merger will be judged, don't require such a plan, the board noted.
The board also found that CP and KCS properly filed their merger application on Oct. 29, rejecting the contention of  UP, CN, CSX Transportation, and BNSF Railway that the merger application should have had to wait until Dec. 15. The four railroads had argued that CP and KCS should have had to refile their "intent to merge" application since they scrapped their original March merger agreement when CN topped CP's bid and became KCS's merger partner. The CN-KCS deal fell apart after an unfavorable board ruling in August, and CP and KCS in September renewed their merger agreement.
The STB stretched the review schedule to allow more time for comments from railroads, shippers, and other interested parties. Comments, protests, and requests for conditions will be due by Feb. 28, 2022. Responses to comments will be due April 22, followed by rebuttals on May 23. Final briefs are due July 1, which is unchanged from the STB's original proposal [see "STB issues proposed schedule …," Trains News Wire, Nov. 2, 2021].
The board said it will determine later if a public hearing will be held on the merger.
The STB must issue a final decision within 90 days of the close of the evidentiary record, and evidentiary proceedings must conclude within a year of the effective date of acceptance of the merger application, which is Nov. 26.
But the board noted that it cannot issue a final decision until an environmental impact study is completed.