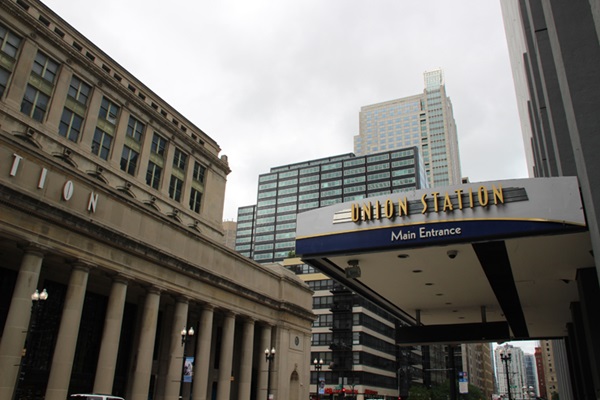 ---
CHICAGO — The Federal Railroad Administration will provide a $3 million grant for a project to upgrade concourses at Chicago Union Station, matching funds by Amtrak and its partners and bringing the concourse project to the point where it is ready for construction.
U.S. Sens. Dick Durbin and Tammy Duckworth and Chicago Mayor Lori Lightfoot announced the funding award on Wednesday. The $3 million in FRA funds will be matched by $1.5 million by Metra, $600,000 by the Chicago Department of Transportation, $400,000 from Amtrak (via money from a real estate transaction at the station), and $250,000 each from the Illinois Department of Transportation and Cook County Department of Transportation and Highways.
"With this federal funding, we can take the next step in Chicago Union Station's revitalization," Durbin said in a press release. "As the nation's fourth busiest Amtrak station, Chicago Union Station is worthy of this federal support and Illinoisans and travelers will benefit from this investment for years to come." Lightfoot said, "These improvements will enhance the commuter experience and connect even more visitors to our great city via train."
The total of $6 million will pay for design and engineering work, and other costs such as construction management, for the plan to rehabilitate and improve station concourses. Jeannie Kwon, Amtrak vice president, stations/capital delivery, said, "Production of final design documents will allow Amtrak to quickly secure a construction contractor to execute a high-quality design."
Actual construction would be part of a series of projects to be funded by a National Infrastructure Project Assistance, or Mega Program, grant of more than $250 million being sought by Amtrak and its partners [see "Amtrak unveils infrastructure plan to transform Chicago operations," Trains News Wire, June 10, 2022]. In addition to Union Station improvements, that package of projects would address improved access to the station on some routes into the city.