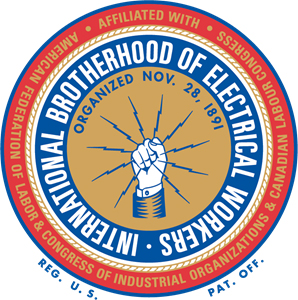 ARLINGTON, Va. — A third union has ratified its tentative agreement with freight railroads, the bargaining group representing the railroads has announced.
The National Carriers' Conference Committee announced the ratification by the International Brotherhood of Electrical Workers, which represents almost 4,000 rail workers. The margin by which the contract was ratified was not announced.
"The wage and benefits gains achieved under this agreement would not have been possible without the hard work of our Railroad Department staff, the solidarity of our members and the intervention of President Joe Biden and his administration," IBEW International President Lonnie R. Stephenson said in a statement. "We thank everyone involved and look forward to continuing to do the work to keep America's freight moving safely and on time."
The IBEW joins Transportation Communications Union/IAM and the Brotherhood of Railway Carmen in ratifying agreements. Ratification by those two unions, whoc represent about 11,000 workers, was announced on Sept. 14 [see "Rail labor roundup …," Trains News Wire, Sept. 14, 2022].
They were among the unions that had agreed to deals based largely on the recommendations of the Presidential Emergency Board, which called for a compounded raise of 24% over the five-year life of the deal, retroactive to 2020, along with five $1,000 annual bonuses.
Tentative agreements with nine other unions are still awaiting ratification decisions.