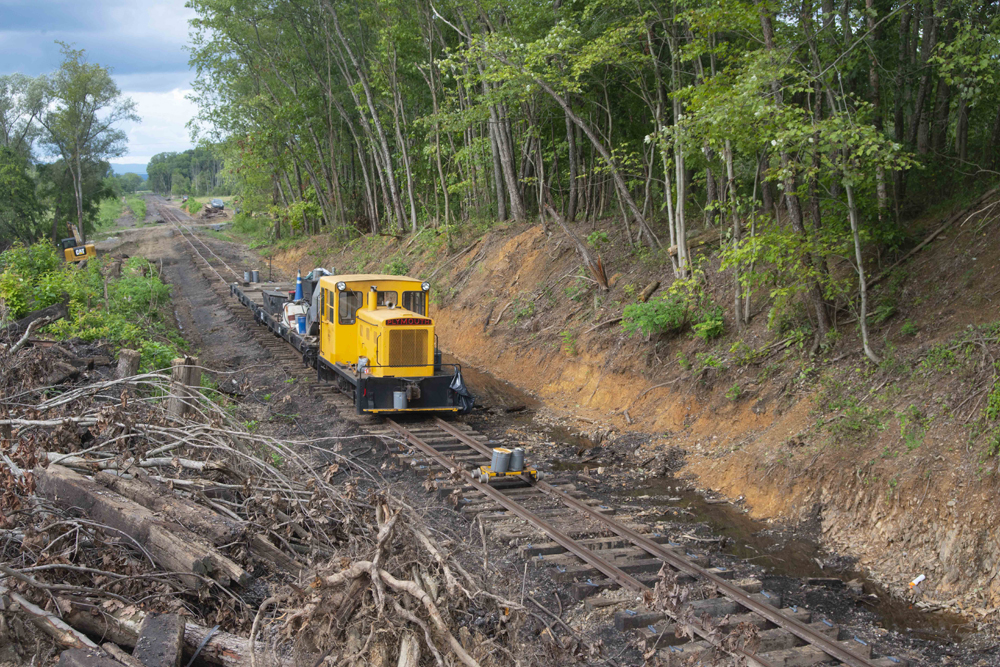 ROCKHILL FURNACE, Pa. — Progress on the rebirth of the East Broad Top Railroad continues on multiple fronts as part of ongoing efforts since the narrow gauge railroad was acquired by the non-profit EBT Foundation in February 2020. Some updates:
— Work continues on restoring 2-8-2 steam locomotive No. 16 (Baldwin, 1916) to service, possibly later this year. EBT staff is staying mum on the exact details of its progress, but restoration, renewal, or replacement of the following appliances and parts is complete: Air tanks, dynamo, piping, two air pumps, two Hancock Inspirator injectors, new ceramic insulation, and new boiler jacketing.
On Thursday, No. 16's tender tank was returned to Curry Rail Services, where it was fabricated earlier this year, for additional work after EBT staff riveted some original components onto it. Tender truck assemblies will be going back together shortly, with new bearing brasses and wedges.
— Important but unspectacular work continues on the passenger-carrying car fleet, at the rate of one car every week or two. EBTF employees are renewing important components of all passenger-carrying former freight cars and the railroad's two wooden cabooses, including air-brake systems; new steps with anti-skid material; new or reinforced end platforms; replacement of worn bench seating and other wooden components; replacement of brake hoses; and replacement of old journal waste with new lubricating pads on the trucks, which are all of classic plain-journal design.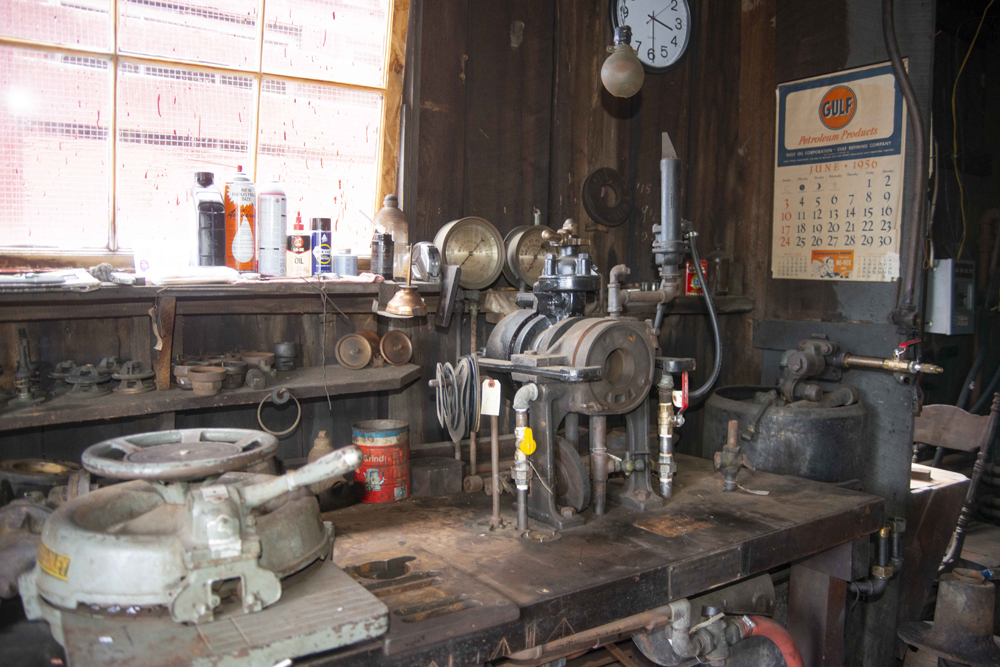 Master Mechanic Dave Domitrovich credited Ron Freitag of the Strasburg Rail Road for sharing his knowledge of braking technology, and noted that EBT received a donated single-car test device, which now aids the crew in checking the effectiveness of air-brake systems for annual inspections. In addition, the railroad's original air-brake test bench has been restored to operating condition.
— The track crew, in conjunction with Friends of the East Broad Top volunteers, continues to work to close the approximately three-quarter-mile gap between the current end of track used for public excursions and the restored wye at Colgate Grove. The picnic grove marked the northern terminus of tourist-era (1961-2011) operations. The crew is replacing ties, improving drainage, and clearing brush at an S-curve cut just north of Runk Road Bridge, which is as far as public rides now extend.
— An FEBT-funded project to raise the shops storehouse, which had begun to sink into the ground, is well under way. Other FEBT projects include painting the car shop and staffing the group's museum at Robertsdale, the southern end of the railroad. Archivist Julie Rockwell, whose work is supported by an Friends grant, continues to process the railroad's records [see "East Broad Top hires archivist," Trains News Wire, June 21, 2021]. The Friends of the East Broad Top has exceeded its 2021 fund-raising goal by 92 percent, accumulating $150,000 on an original goal of $78,000.