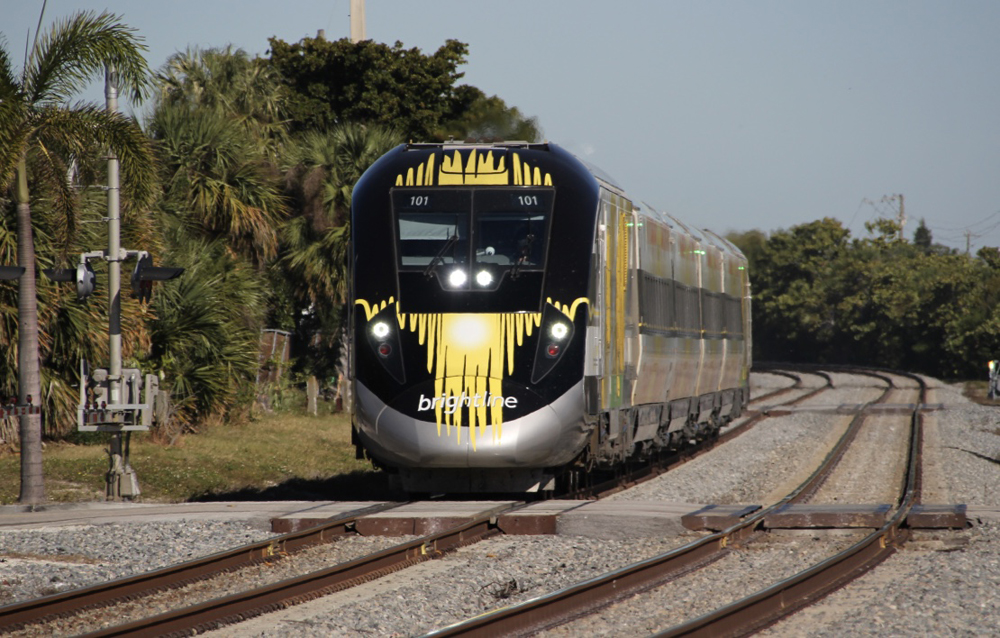 Virgin sues Brightline for $251 million over end of 'Virgin Trains' name
Virgin Enterprises, the corporation headed by Sir Richard Branson, is suing Brightline over the rail operator's decision to drop the "Virgin Trains" name. The BBC reports Virgin is suing for $251 million, saying Brightline is reneging on a 20-year licensing deal by claiming the Virgin brand had been damaged and was no longer "a brand of international high repute," a claim the suit calls "cynical and spurious." Brightline and Virgin Trains announced their agreement in 2018, but Brightline said it would exit the agreement last year [see "Digest: Brightline ends marketing agreement with Virgin Group," Trains News Wire, Aug. 8, 2020]. The suit seeks the amount Virgin says it would have covered in royalties to this point, plus an early termination fee.
Washington state House passes rail oversight bill
The Washington state House of Representatives has passed a bill giving the state's Utilities and Transportation Commission expanded powers over rail operations in the state. HB 1418 (full text, available here) includes "oversight of new and materially changed railroad operations and infrastructure ..," oversight of safety practices, and the ability to investigate and enforce state safety regulations "to the fullest extent allowed under federal law." The bill passed the House by a 91-7 vote and now goes to the state Senate. "From the Amtrak derailment near DuPont in 2017 that took three lives and injured dozens more to the oil-train derailment near Custer in December and too many other derailments across our state, it's clear that we need stronger rail safety," the bill's sponsor, Rep. Mari Leavitt (D-University Place) said in a press release. "This bill will help keep our railways safe and prevent future tragedies."
Twin Cities transit agency prepares for possible unrest during trial
Minneapolis-St. Paul agency Metro Transit is developing plans in case of protests during the upcoming trial of the former police officer charged in the death of George Floyd, but hopes to keep light rail and bus services in operation whenever possible. The Minneapolis Star-Tribune reports barricades have been constructed around the Hennepin County Government Center, site of the trial which begins with jury selection on Monday, but they allow room for the Blue and Green Line light rail lines. Some bus-route detours in the area of the government center have already begun. Options under consideration include replacing light rail with buses in downtown in case of unrest.