Metrorail Commission says DC Metro moving the wrong way on safety issues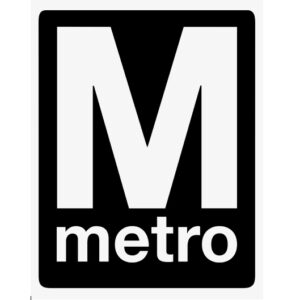 The Washington Metrorail Safety Commission, the independent agency created by Congress to oversee DC Metro safety issues, says the transit agency is moving the wrong way in terms of such basics as making sure trains stop for red signals and following worker safety protocols. The Washington Post reports the safety commission has reviewed three reports of trains running past red signals, four cases of failing to follow track worker safety rules, a near collision of two trains, and a brief, unreported runaway incident [see "Digest: DC Metro issues new order …," Trains News Wire, April 12, 2021]. Commission chairman Chris Hart, a former chairman of the National Transportation Safety Board, said the issues are "troubling and need … some response," and that "these individual reports suggest to me that the problem is not the individual." Commission members said Metro needs to do more to ensure employees know safety rules.
Kirkwood, Mo., gets $1.5 million grant for $4.6 million station project
The city of Kirkwood, Mo., has been awarded a $1.5 million grant to renovate its train station for the first time since 1941. KTVI-TV reports the Transportation Alternatives grant from the East-West Gateway Council of Governments will help the city and the Historic Kirkwood Train Station Foundation with the $4.6 million project including a new roof, heating and cooling system, ADA-compliant restrooms, and a covered station platform, among other development. So far about $2.3 million has been raised for the project; ongoing fundraising efforts include a GoFundMe page. Construction is set to begin in 2024.
San Angelo Rail Park on track for mid-summer opening
The San Angelo, Texas, Rail Park — a 180-acre inland port to be served by the South Plains Lamesa railroad — is on track to open in mid-summer. The Concho Valley Homepage reports the $14 million project will provide a connection to the Presidio-Ojinaga International Bridge, and will have a capacity of 3,500 railcars a year. It has goals of lowering shipping costs for local agriculture and oil industry products, and of reducing highway traffic. The San Angelo city council approved the deal last fall [see "Digest: San Angelo, Texas, approves …," Trains News Wire, Oct. 7, 2020].