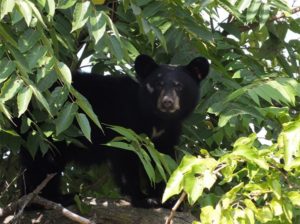 More Wednesday morning rail news:
San Angelo, Texas, approves deal for rail port
The San Angelo, Texas, city council on Tuesday approved a $600,000 deal with South Plains Lamesa Railroad to create a rail port in the community, which one city official calls a "game changer" for the community. The San Angelo Standard-Times reports that under the deal, the railroad will purchase a 183-acre tract from the city, and invest roughly $1 million to develop the rail industrial park. The railroad will have 0% interest for six years and payments for the land would be forgiven if the company fulfills its obligation to develop the facility. The land is bounded on one side by the Texas Pacifico railroad, which expects to have a rail connection to Mexico at Presidio, Texas, restored in 2021.  South Plains Lamesa already has a rail park in Slaton, Texas, near Lubbock.
Senate Amtrak hearing postponed
A Senate Commerce Committee hearing on Amtrak scheduled for today has been postponed after Majority Leader Mitch McConnell recessed the Senate until Oct. 19 because of an increase in the number of COVID-19 cases in Washington. The Havre Daily News reports that Sen. Jon Tester (D-Mont.), who sought the hearing to address cuts to the Empire Builder and other Amtrak long-distance service, is pushing to get the hearing rescheduled as soon as possible.
Bear halts NJ Transit trains
A delay in NJ Transit commuter rail service last week definitely could not be considered unbearable — given that it was because of a bear.  NJ.com reports that a Sept. 28 incident that stopped service on the Main and Bergen commuter rail lines was because a bear cub that had found its way to a tree at the Radburn station in Fair Lawn, N.J. Police closed the station to keep people away from the 70-pound cub, which was tranquilized and removed by the state Department of Environmental Protection Fish and Wildlife Division. The bear was tagged and relocated to a new location.