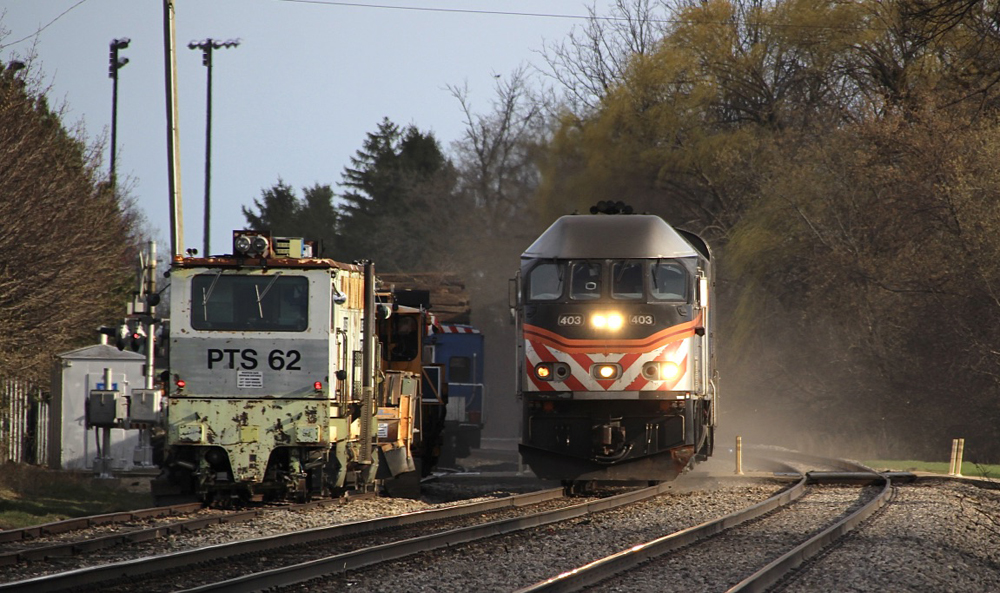 New stations, replacement of 122-year-old bridge on Metra's 2021 capital to-do list
Metra has launched its 2021 capital improvement projects, which includes work on two new stations, replacement of a 122-year-old bridge in Chicago, and continued work to close the remaining gap in the triple-track main line on the UP West line near Geneva, Ill. In all, Metra's 2021 capital budget includes $171.3 million for the projects including station improvements; bridges and track work; and signal and communication system upgrades. "Construction season is always a busy and exciting time at Metra as we see our plans come to fruition and perform the maintenance necessary to maintain safe and efficient operations," Metra CEO/Executive Director Jim Derwinski said in a press release. "Lower service levels due to the pandemic will help us move some of these track projects along more quickly and ultimately reduce inconvenience for our customers." Work at new stations at Auburn Park (Rock Island line) and Peterson Ridge (UP North) is part of the capital plan, along with a new platform at the Ravenswood Station (UP North). Track work will include replacement of more than 13,000 ties on each of three lines — the Metra Electric, Milwaukee West, and SouthWest — while a list of five major bridge projects is headed by replacement of the 122-year-old Milwaukee Avenue bridge adjacent to the Grayland station on the Milwaukee North line. More information on Metra's plans is available here.
Alstom agrees to fulfill French contract awarded to Bombardier
Alstom has ended its fight with French rail company SNCF and the operator of the Paris Metro system over an order for 146 railcars, reaching agreement on the $3.1 billion contract awarded earlier this year. Bloomberg reports the contract was awarded to Bombardier just prior to its takeover by Alstom, which also was vying for the order. But after the takeover, Alstom continued to fight the agreement, citing financial risks in the deal. An Alstom spokeswoman said the company is now in position to fulfill the agreement. The order is part of a wave of major equipment deals across Europe [see "European rail operators look to future …," Trains News Wire, April 13, 2021].
TSB updates status of investigation into 2019 GO Transit accident
The Transportation Safety Board of Canada has provided an update on its investigation of a November 2019 incident involving a GO Transit train, saying the Class 2 investigation has reached the report phase. The board's website explains Class 2 investigations are complex, involve several safety issues requiring in-depth analysis, and frequently lead to recommendations. The investigations are generally completed within 600 days. In the Nov. 13, 2019, incident, a GO Transit train moving at 30 mph hit two pedestrians at a grade crossing, leading to serious injuries for the pedestrians. The Province of Ontario asked the TSB to conduct the investigation.