West Virginia fails to fund MARC service, placing future in doubt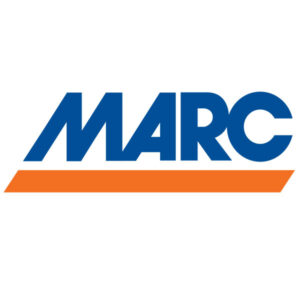 The future of MARC commuter rail service to West Virginia is again in doubt after the state legislature failed to include service for the funding in its 2021-22 budget. The Martinsburg Journal-News reports state Senate President Craig Blair said he struck the commuter train funding because of lack of ridershiop, citing an anecdote in which he was told train ridership had increased to 12 passengers from five. But supporters of the service note that the train carried 60,000 riders in West Virginia in 2019, prior to the COVID-19 pandemic. MARC's Brunswick line serves two West Virginia communities, Duffields and Martinsburg. Service nearly ended in late 2019 when the legislature only provided $1.1 million of the $3.4 million sought by MARC. Service continued past a deadline while negotiations continued [see "MARC trains continue service to West Virginia …," Trains News Wire, Dec. 12, 2019], and eventually, a consortium of local governments and Gov. Jim Justice provided the remainder of the funding [see "West Virginia governor provides final piece of funding …," News Wire, Dec. 20, 2019].
Howard Street Tunnel work should begin this year
Long-awaited work to clear Baltimore's Howard Street Tunnel for double-stack CSX trains to the Port of Baltimore — which Maryland Gov. Larry Hogan recently called "the most important economic development project Maryland's ever seen" for its impact on the port — should begin this year and be completed by 2024, the Baltimore Sun reports, although no starting date has been set. The $466 million project will provide 18 additional inches of clearance by notching the tunnel's ceiling and lowering its floor, while also increasing clearances under three bridges. The project was the subject of complicated negotiations between CSX and the state, with the railroad walking away from one agreement under CEO Hunter Harrison [see "Maryland wants explanation for CSX Howard Street Tunnel decision," Trains News Wire, Nov. 2, 2017], but ultimately reaching agreement in 2019 [see "CSX and Maryland seek federal funding …," News Wire, March 5, 2019].
Legislators in Mexico seek to limit terms, set price ceilings for rail operators
Mexico's Senate has passed legislation to reduce the length of railway development and operating concessions from 50 years to 30 years, and to set price ceilings for operators every two years. Reuters reports the legislation now moves to the lower house of Congress. The bill, which would affect operators such as Kansas City Southern de Mexico and Ferromex, the nation's two primary rail companies, was condemned in a statement by the Mexican Railroads Association as unconstitutional and a violation of international agreements.