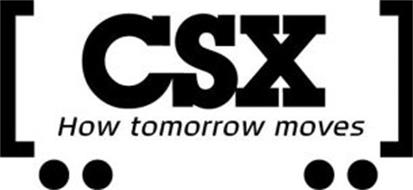 BALTIMORE — CSX Transportation CEO James Foote on Monday joined Maryland Gov. Larry Hogan in officially seeking federal funding for the $466 million Howard Street Tunnel clearance project.
Hogan's office announced that it submitted an application for a U.S. Department of Transportation grant that would fund raising clearances in the tunnel to permit double-stacks to reach the Port of Baltimore.
Related clearance work at 22 locations between Baltimore and Philadelphia would open CSX's Interstate 95 Corridor to double-stack service, as well, officials said.
If the $228 million grant request is approved, the project would take five years to complete.
"This is an essential project for the Port of Baltimore, State of Maryland, and the entire East Coast," Hogan said in a statement. "Reconstructing the Howard Street Tunnel will create thousands of jobs, open up new trade lanes for the port, and improve overall freight rail service across our nation. I'd like to thank our leadership team at the port and CSX for their partnership and willingness to continue working with us on a solution. We look forward to working with our federal partners to make this transformative project a reality."
Former CSX CEO E. Hunter Harrison stunned Maryland officials when he pulled out of the project in November 2017, citing its costs and the strings that come attached to federal money.
Maryland officials urged Foote to reconsider what at the time was a $425-million project that would have relied on a combination of federal, state, and railroad funding. CSX had been prepared to spend $145 million on the project.
In December 2018, CSX agreed to commit $91 million to the Howard Street Tunnel project. Maryland will contribute $147 million.
Foote hailed the project in a letter to Transportation Secretary Elaine Chao.
"CSX proudly endorses the State of Maryland's transformative … grant application to increase clearances in the Howard Street Tunnel and 22 adjacent locations, which would provide double-stack rail service for the Port of Baltimore and the entire I-95 corridor," Foote wrote in the March 4 letter. "This critical infrastructure project would position Baltimore, the state, the Mid-Atlantic and the nation for long-term, sustainable economic growth, reduced highway congestion, and a cleaner environment."
State and local officials view the project as vital for the Port of Baltimore, which currently lacks double-stack cleared intermodal service. The port has fallen behind its East Coast rivals in the era of ever-larger container ships.
Maryland officials estimate the tunnel project could add 80,000 containers annually to the Port of Baltimore.
With the completion of the first Virginia Avenue Tunnel project in Washington, D.C., in 2016, the Howard Street Tunnel remained the last major obstacle to double-stack service on CSX's Interstate 95 corridor between New Jersey and Jacksonville, Fla.
CSX has been raising clearances between Baltimore and Philadelphia in anticipation of new finished vehicle traffic from the Volvo assembly plant near Charleston, S.C., that began production last year.
Those clearance projects will support domestic double-stack service as well.