Canadian Pacific tells STB CN-KCS deal should not receive waiver from 2001 merger rules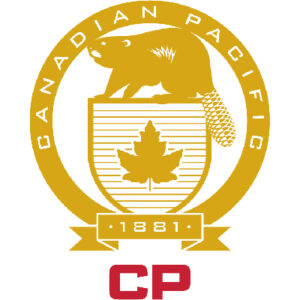 Canadian Pacific has asked the Surface Transportation Board to rule the proposed merger of Canadian National and Kansas City Southern does not qualify for a waiver from more stringent merger rules adopted in 2001. The STB has already granted that waiver for consideration of a CP-KCS union [see "Surface Transportation Board rules CP-KCS deal will be judged under less stringent merger rules," Trains News Wire, April 23, 2021]. Among other arguments, CP's 33-page filing says the CN-KCS merger should be judged differently because CN is a larger railroad; CN "heavily overlaps" much of the KCS system (a contention CN disputes); and would likely lead to additional consolidation of the rail industry. CP had previously argued that the two mergers should be judged differently in a filing regarding the handling of the two railroads' voting trust proposals [see "Digest: CP argues for different standards …," Trains News Wire, April 28, 2021]. The full filing is available here.
Honolulu could opt for shorter rail system, mayor says
Honolulu could shorten its much-delayed, over-budget elevated rail transit system to address a budget deficit now estimated at $3.6 billion. Honolulu Civil Beat reports Mayor Rick Biangiardi said the city might not be able to build to the Ala Moana Center, a shopping center southeast of downtown Honolulu in the neighborhood of the same name, "if the numbers don't make sense. … Right now, the numbers don't make sense."Biangiardi did not indicate where an alternative endpoint might be. The funding agreement with the Federal Transit Administration obligates the city to build a 20-mile, 21-stop rail line ending at the Ala Moana Center, but the city has already failed to live up to terms of that agreement, since the system was not operable by 2020. It is now not expected to be completed until 2031.
VIA accepting reservations for 'Ocean'; but won't commit to date to resume operations
VIA Rail Canada is currently accepting reservations for the Montreal-Halifax, Nova Scotia, Ocean for July 2, but this does not necessarily mean the passenger train — suspended since March 2020 — will begin operating at that time. In response to an inquiry from Trains News Wire, a VIA spokeswoman wrote in an email that "we cannot confirm the resumption date on this route. VIA Rail has cancelled and refunded all reservations for the Ocean up to, and including, June 30, 2021. Reservations beyond this date are open at the moment, and we will continue to monitor the evolution of the situation and work on a safe resumption plan, which will take into account health and sanitary developments of the different provinces where this long-distance route operates." VIA plans to resume full-route operation of its western long-distance train, the Canadian, on May 17 [see "Via to extend once-weekly 'Canadian' …," Trains News Wire, April 12, 2021].