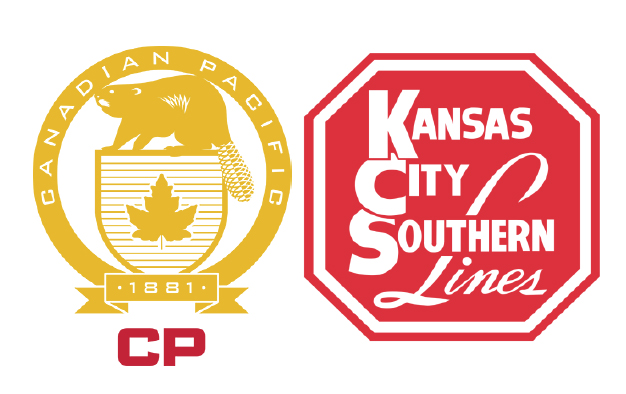 WASHINGTON — The Surface Transportation Board ruled late Friday that it would apply its pre-2001 merger regulations in its consideration of the potential merger of Canadian Pacific and Kansas City Southern, granting the waiver specified for mergers involving KCS when new, stricter merger rules were adopted in 2001. In a 4-1 decision announced shortly before 7 p.m. EDT, the majority of board members said that the fact that the combined railroad would still be the smallest of U.S. Class I railroads, based on operating revenues, and the end-to-end nature of the merger, "which likely raises fewer competitive concerns than a transaction that is not end to end," mean that the proposed deal "appears to fall neatly into the Board's rational for adopting the waiver in the first instance."
BNSF, Canadian National, Union Pacific, and Norfolk Southern had argued the STB should apply the stricter regulations [see "Four Class I railroads urge more stringent regulatory review …" Trains News Wire, April 2, 2021], as had a number of shippers and trade associations. But the board said it found the arguments offered by CP and KCS "more compelling" than those who objected to the potential waiver.
Board member Robert Primus disagreed with the decision. "The fact that KCS and CP are two of the smallest Class I railroads is irrelevant," he wrote in a dissent. "Their impact on the network is significant and deserving of the type of thorough review detailed under the current merger rules. … The public interest demands review of a full system competitive analysis, operating plans in Canada and Mexico, service assurance plans, and an assessment of cumulative impacts of the proposed merger, none of which are obtainable under the old, outdated merger rules.