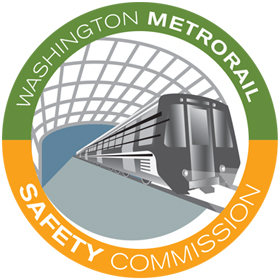 WASHINGTON — DC Metrorail will return 64 of its long-sidelined 7000-series railcars to service this summer as it continues work to automate wheel inspections that would allow use of all 748 of the Kawasaki-built cars, easing the agency's equipment shortage.
The Washington Post reports the independent Washington Metrorail Safety Commission will accept Metro's plan for returning some of the cars to service. At its monthly meeting on Tuesday, the commission agreed to a plan submitted last week, but said Metro must follow all aspects of that plan.
Metro's plan includes "frequent back-to-back inspections in Metrorail shops, careful control of the railcars, determining the required number of personnel across the Metrorail organization to execute the plan properly, training all these personnel, and the necessary [technical] changes to carry out this plan," commission CEO David L. Mayer told commission members. The cars will need to be inspected daily.
The cars were taken out of service in October 2021, after a wheel defect caused a derailment — save for a brief period in December when a few of the cars were returned to service. Those cars were again sidelined when the commission found Metra was not following its inspection criteria [see "DC Metrorail 7000-series cars again removed from service," Trains News Wire, Dec. 30, 2021]. The defect causes the wheels to shift on their axles, moving them out of gauge.
Metro now says it has a digital measurement system for testing, but its limitations mean the agency can initially return just eight eight-car trainsets to service.
The 7000-series cars make up about 60% of Metro's equipment roster. Without them, the Metrorail system has not had enough trains to operate a full schedule, leading to service reductions entering their eighth month.