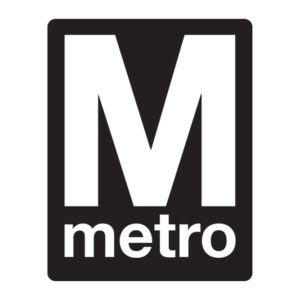 WASHINGTON — The Washington Metropolitan Area Transit Authority has hired a new chief operating officer, replacing the official who resigned in the fallout of the agency's failure to maintain certification for its train operators.
The Washington Post reports Brian Dwyer, whose three decades in public transportation most recently include three years at consulting firm WSP, will start Aug. 8. As a consultant, he worked with the Metropolitan Atlanta Rapid Transit Authority, the Massachusetts Bay Transportation Authority, and the Toronto Transit Commission, among others. Before that, he spent almost 25 years at the MBTA.
He will be responsible for managing daily operations of DC Metrorail, Metrobus, and MetroAccess paratransit services, as well as the Metro Transit Police.
Dwyer will face challenges including opening a long-delayed Metrorail extension to Dulles International Airport, the ongoing issues with the out-of-service 7000 series railcars, and managing an upcoming eight-month closure of one Metrorail line for bridge and tunnel work.
Dwyer succeeds Joseph Leader, who resigned in May after the agency admitted about half of its 500 rail operators had not undergone the training and testing required to remain certification. [see "Top DC Metro officials resign …," Trains News Wire, May 18, 2022] A number of operators were pulled from service as a result, leading to reductions in service. General Manager Paul J. Wiedefeld retired more than a month ahead of schedule as a result of that controversy; he has since been replaced by Randy Clarke, who began work last week.