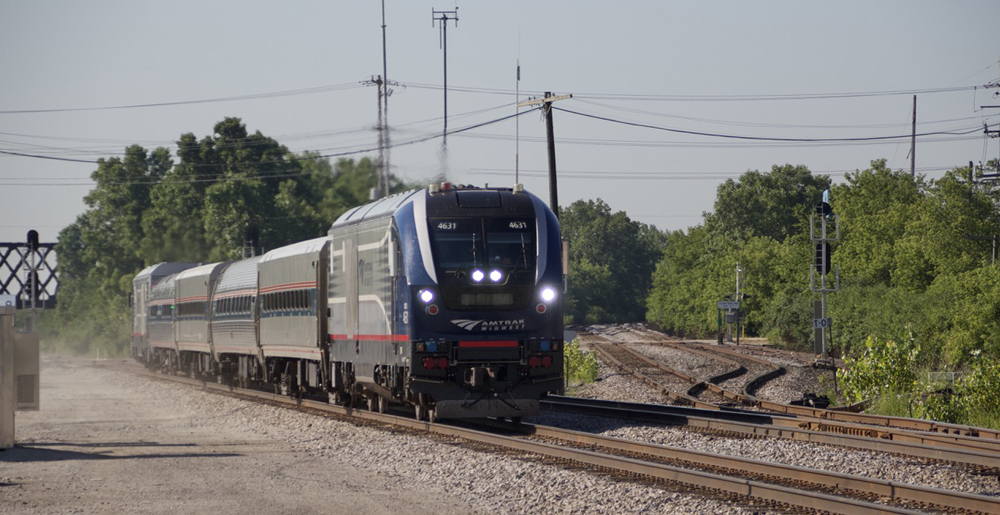 ---
WASHINGTON — An Amtrak regulatory filing supporting Canadian Pacific's bid to merge with Kansas City Southern provides a roadmap of what the two parties say is needed for passenger service to begin on new routes, or for frequencies to be increased where Amtrak trains already run.
Operating and infrastructure agreements between Amtrak and its hosts are generally shrouded in secrecy, except when specifics are revealed as a part of federal grants. Amtrak has pledged to not disclose "CP's trade secrets and other confidential business information as required by law," and references "compensation on a per-train mile basis equal to that of Hiawatha trains" without divulging a figure, operating on Canadian Pacific" without divulging how that is calculated, but the document filed last week with the Surface Transportation Board is clearly meant to demonstrate to the STB that Amtrak and CP can collaborate at a time both have major cases before the board: Amtrak's dispute with CSX and Norfolk Southern over proposed New Orleans-Mobile, Ala., service, and the CP-KCS merger application.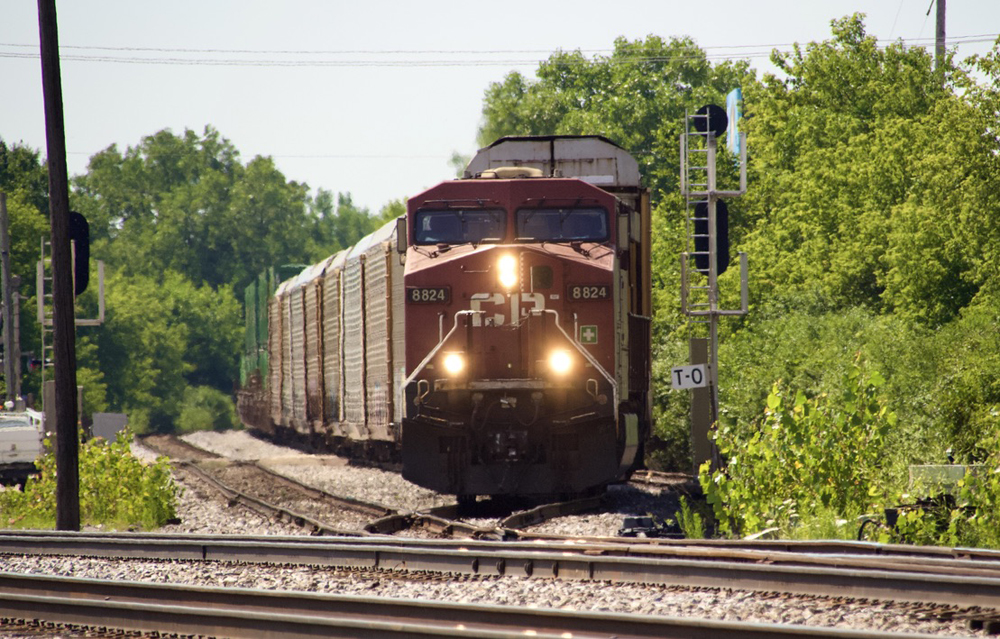 Among the filing's route-specific details:
Chicago-Milwaukee Hiawatha corridor
— Amtrak can add a seventh Sunday round trip on 14 days' notice. Before recent temporary service reductions [see "Analysis: A closer look at the impact of Amtrak's cancellations," Trains News Wire, Jan. 17, 2022], there were seven round trips on weekdays, but six on Sundays.
— An eighth round trip will be allowed once a second platform is built at the Milwaukee Airport station; two signaled main tracks are constructed and a 100-year-old bridge is replaced through Milwaukee's Muskego Yard, allowing freights to bypass the downtown station; and CTC is installed into the station. CP previously required these improvements, along with freight holding tracks off the main line at Glenview and Lake Forest, Ill., on Metra-owned tracks used by CP, before any frequencies could be added.
— Ninth and tenth round trips can begin once Illinois improvements are built. They include universal crossovers at Glenview and Lake Forest and other projects near Rondout, Ill. But there is no mention of the holding tracks, which homeowners successfully opposed by pressuring politicians to keep the Illinois Department of Transportation from requesting federal grants. If these specific improvements aren't financed, Amtrak and CP "shall cooperate to identify and agree upon a replacement for each project not implemented or completed."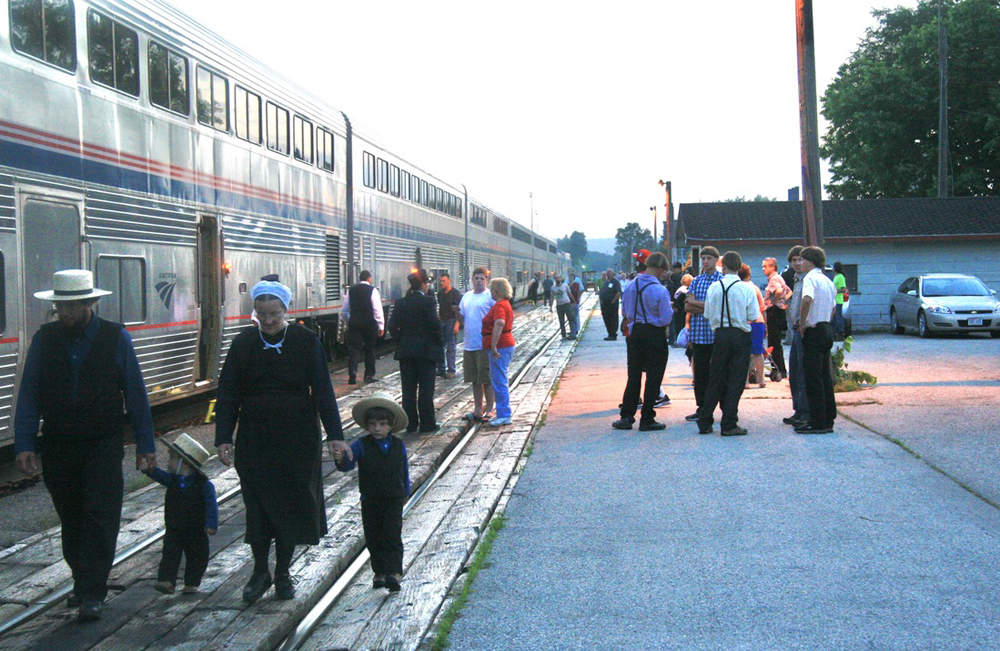 Twin Cities-Milwaukee-Chicago
Amtrak and CP reiterate previously agreed plans for capacity and signaling improvements around Winona and La Crescent, Minn., and La Crosse, Wis., needed to launch a St. Paul-Chicago train (in addition to the Empire Builder). State matching funds for federal grants have been secured, and construction is expected to start later this year. Additionally, they say they will explore additional construction necessary to add a second St. Paul-Chicago train within one year after the first round trip begins.
New Orleans-Baton Rouge, La.
The STB filing confirms CP's commitment, if the merger is approved, to allow one daily round trip without any capacity or signaling changes to the existing Kansas City Southern route. It acknowledges that both parties may decide that "additional improvements may be required to facilitate trip-time-competitive intercity rail service."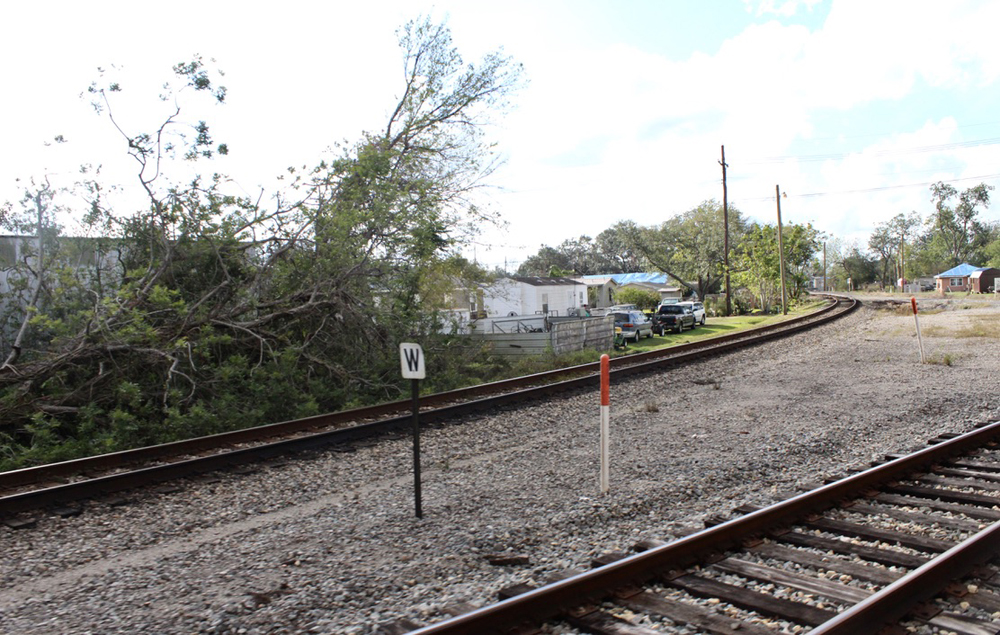 It also outlines a mechanism "to jointly undertake and fund a third-party capacity analysis" should Amtrak and CP fail to agree what improvements are necessary to accommodate a second round trip. If that analysis deems improvements are necessary, a "migitation strategy" will be implemented within 60 days to make way for the new frequencies.
Detroit-Windsor
Canadian Pacific pledges to allow one round-trip per day to operate through the railroad's Detroit-Windsor tunnel "with no required capital contribution from Amtrak … except as may be required for station facilities, but excluding dedicated station tracks." This reprises the deal CP has offered for initial New Orleans-Baton Rouge service.
However, passage through CP's tunnel is perhaps the easiest part of re-establishing Chicago-Toronto service. The International operated until 2004 through Canadian National's tunnel between Port Huron, Mich., and Sarnia, Ont., but neither Amtrak nor VIA Rail Canada have shown any inclination to restart that service. Challenges include:
— Establishing track connections to the CN route used by VIA trains to Toronto that currently stub-ends at a Windsor station north of downtown;
— Determining how and where customs would be handled (long border delays contributed to the International's demise);
— Deciding how a Chicago round trip would serve Detroit, since Amtrak's current station there would require a backup move;
— Getting a funding commitment from VIA and Michigan.
Meridian-Shreveport-Dallas
The agreement characterizes the Chicago-Twin Cities, New Orleans-Baton Rouge, and Chicago-Toronto corridors as consistent with Amtrak's "long-term vision." It makes no mention of a possible Baton Rouge-Shreveport extension and is far less sanguine about the possibility of establishing a Dallas-Meridian, Miss., connection to the New York-New Orleans Crescent.
Amtrak will only say it "desires further study" of that route and will wait two years following approval of the CP-KCS merger before it is willing to participate with Union Pacific, Norfolk Southern, and CP in a joint study "with the goal of the introduction of a single round-trip Amtrak train between Meridian, Miss., and Dallas, Tex., and with the potential for a second round trip not sooner than four years following STB approval."
Since Norfolk Southern and KCS jointly invested to upgrade a former Illinois Central line into the Meridian Speedway, and the UP might host such a train on tracks currently used by the Texas Eagle west of Marshall, Tex., inclusion of those host railroads is understandable and necessary. But despite Amtrak's management's previous complaints that its route structure remains weak in the southeast, it chose to severely constrict capacity and downgrade amenities on both the Crescent and Eagle in 2020, so strengthening those routes is clearly not a part of the company's "long-term vision."
Collaboration
While the agreement clearly states that CP is not obligated to pay for any capacity improvements, the host agrees to cooperate with Amtrak and state agencies to secure federal funds. Such a pledge strengthens each project's case for selection once the Federal Railroad Administration announces criteria that will make funding available from the recently passed Infrastructure Investment and Job Act. On the other hand, Amtrak will need the states of Louisiana, Illinois, Wisconsin, Minnesota, and Michigan to fully engage in the grant process before any of the initiatives become a reality.