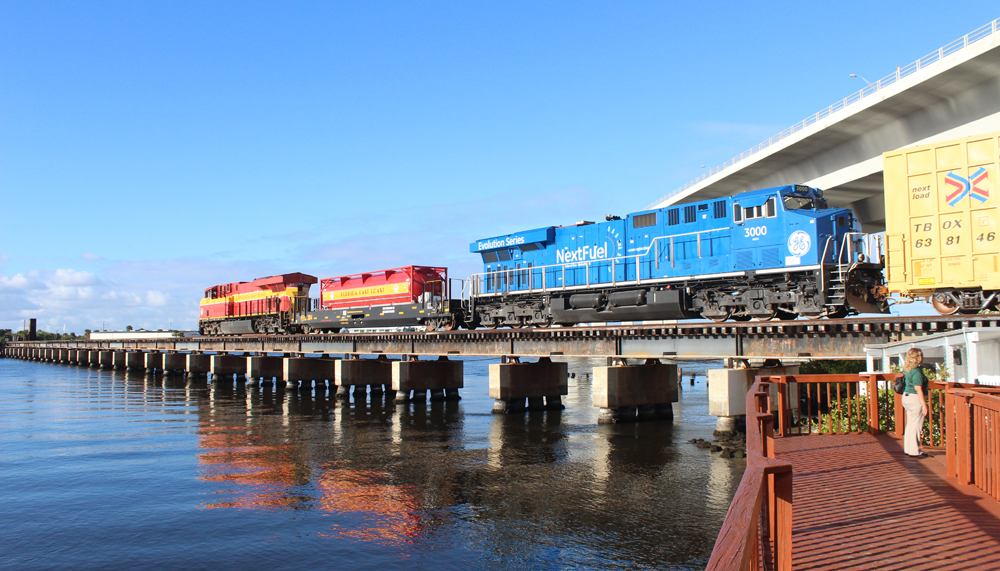 ---
STUART, Fla. — The U.S. Coast Guard has issued an order changing rules for opening Florida East Coast Railway's single-track drawbridge over the Okeechobee Waterway of the St. Lucie River that could seriously disrupt Brightline's plan to begin hourly service between Miami and Orlando this summer.
The change could also result in miles-long FEC freight trains blocking six highway crossings in downtown Stuart for an extended period.
The "temporary deviation" order," which the Coast Guard says is to test the new drawbridge operating plan, will be in effect June 21 through Dec. 17. It dictates that the bridge must open at 15 and 45 minutes past every hour and stay open for up to 15 minutes to allow all boats to pass. An approaching train in the track circuit at the designated opening time could delay the opening no more than 5 minutes.
The drawbridge recently received mechanical and electrical upgrades to shorten opening times and improve reliability [see "FEC begins drawbridge rehabilitation …," Trains News Wire, April 19, 2023]. Currently, it remains open for marine traffic; when a train approaches, boaters receive an 8-minute advance notice the bridge will close.
The order says the new rule "allows the drawbridge to operate on a more predictable schedule and allow for the reasonable usage of competing modes of transportation." In fact, the short time it would take Brightline trains to cross would keep the waterway blocked for no more than 15 minutes in each instance — just not necessarily at 15 and 45 minutes past the hour. The order as published in the Federal Register is available here, along with a solicitation of comments.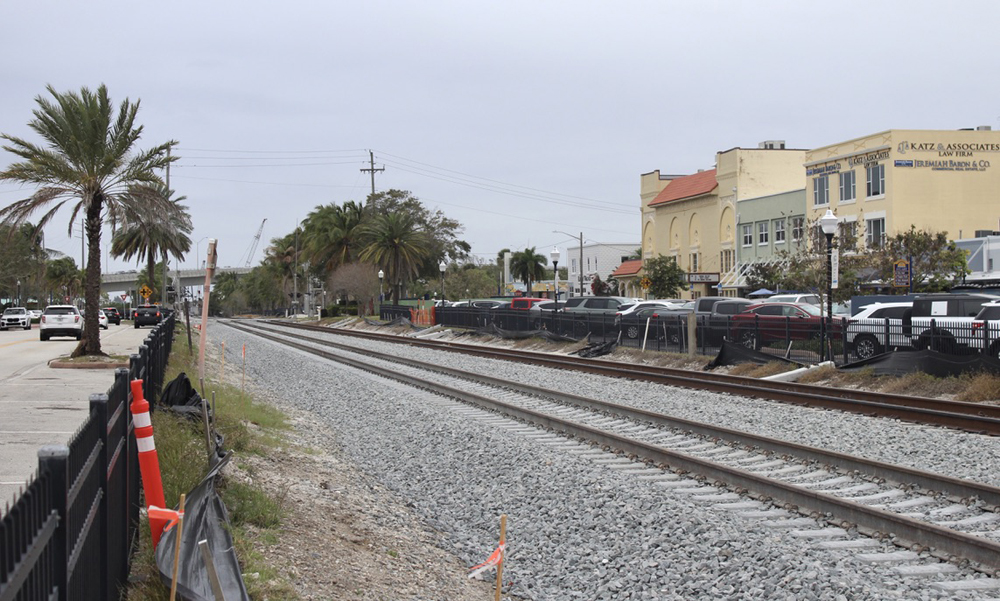 The hourly schedules Brightline issued in May have been devised so trains avoid conflicts on the mostly single-track, 125-mph segment between Cocoa and Orlando International Airport [see "Brightline tickets now on sale …," News Wire, May 17, 2023] Based on those schedules, News Wire estimates most Brightline trains would pass through Stuart at 22 and 42 minutes past the hour. Though most freight trains operate at night through the area, any northbound train waiting for a Brightline train to clear could conceivably block downtown Stuart's six highway crossings through two bridge opening cycles.
News Wire attempted to reach the Coast Guard's Florida bridge management specialist to ascertain whether any of these factors were considered. That call was not returned.
The Palm Beach Post reports Brightline and Florida East Coast said in a joint statement that they are prepared to take whatever steps are necessary to reverse the decision and cannot comply with the Coast Guard directive. Brightline, which said the decision "will also impact freight and commerce throughout the entire state of Florida," said it expected to lose more than 50% of its customers, which would threaten its ability to pay off private activity bond stockholders.
The Post also reports that U.S. Rep. Brian Mast (R-Fla.) said in a Facebook post that he supports the Coast Guard decision and lobbied for the ruling that has been issued.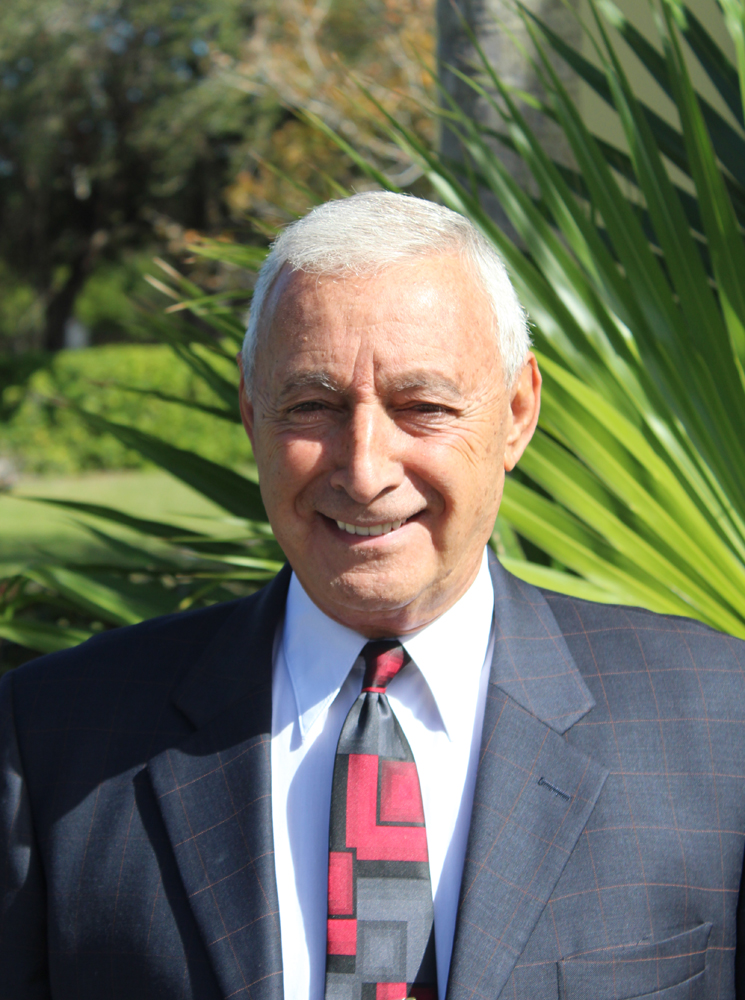 This didn't surprise longtime Stuart Chamber of Commerce President Joe Catrambone.
On Friday, he told Trains News Wire, "Mast believes what he is doing is right for his constituents, which at this point are mainly members of the marine industry in his ear. He's been this way with Brightline from the beginning; he's cut them no slack at all."
One of Mast's district offices is located across the street from FEC tracks in Stuart. If freight trains regularly block downtown crossings for an hour, "people are not going to be happy and he's going to have pay the consequences, for sure," Catrambone says. "Mast has more concern for the people to navigate [the river] than moving people or freight — that's the bottom line."
Marine interests near the drawbridge filed suit in April, seeking an injunction against Brightline's request to keep the drawbridge closed up to 45 minutes per hour between 5 a.m. and 9:45 p.m. [see "Businesses sue to block drawbridge plan …," News Wire, May 1, 2023]. Michael Payne, a lawyer representing those interests, told the Post the Coast Guard decision "is basically the injunction we wanted. … We may not pursue this any further as long as the decision stands up."
— Updated June 18 to correct error in last paragraph on amount of time Brightline wanted bridge closed per hour.