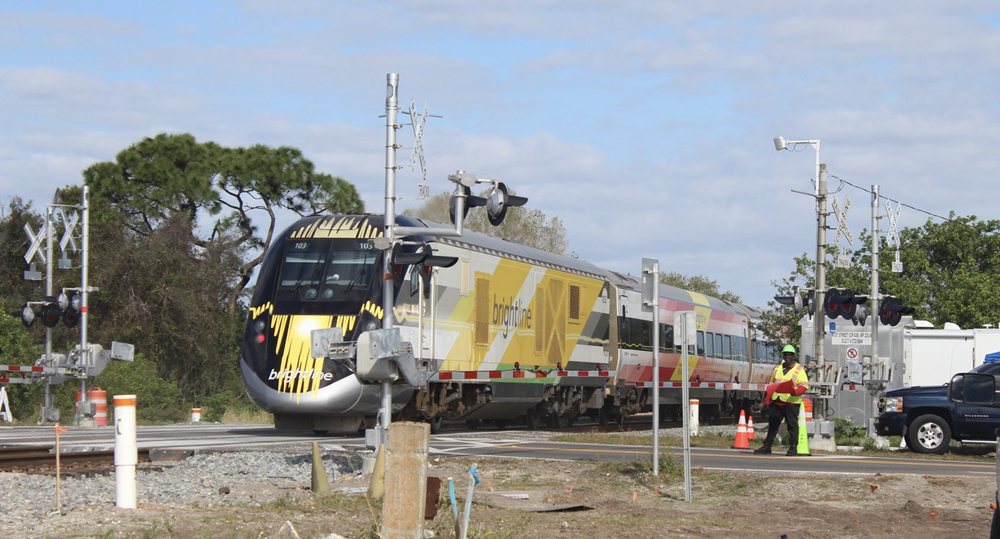 ---
ORLANDO — Brightline's Miami-Orlando schedule is out, and tickets are now on sale — even though an official start date has not yet been announced.
Starting today, travelers can book tickets on Brightline trains between Orlando International Airport and South Florida destinations. Tickets are on sale for trips Sept. 1 through Jan. 7, 2024; however, the official launch of 16 daily Orlando-Miami round trips will likely come before that date.
A media advisory issued Tuesday says the " official opening date and inaugural rides will be announced after Brightline has completed required testing. Guests should sign up for Brightline emails on www.gobrightline.com to be the first to know when summer inaugural rides will go on sale."
This strategy allows Brightline to begin selling daily inventory after the company is reasonably certain it has satisfied Federal Railroad Administration performance verification requirements for new trackage north of West Palm Beach capable of 110mph and 125 mph.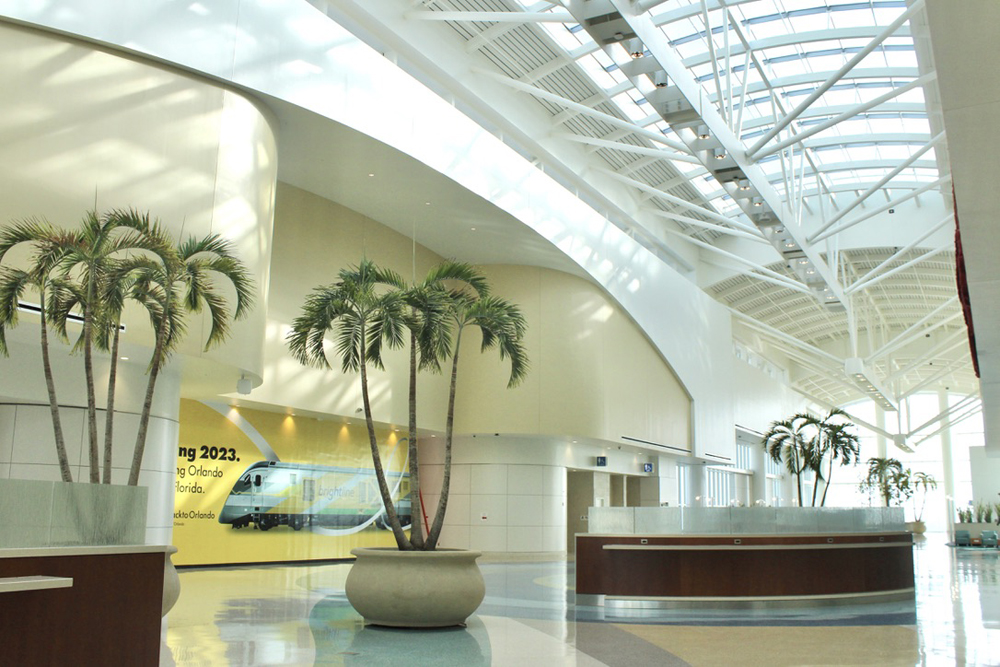 As with existing Miami-West Palm Beach service, seats in both Smart and Premium classes are reserved at the time of purchase at Brightline's website. Miami-Orlando fares for Smart Class, billed as a "business class option" with four-across seating, start at $79 for adults and $39 for kids. Groups of four or more traveling together are eligible for a 25% discount.
Full-route fares for Premium Class, offering wider seats in a two-and-one configuration, start at $149. Initially, there will be one Premium and three Smart coaches on every train, so prices could rise sharply with demand for any given departure.
On the other hand, there are periodic actively marketed deals. For instance, the upcoming "305 Weekend" promotion is offering limited quantities of $10 adult and $5 kids fares May 19-21. Trains News Wire repeatedly received an "OOPS, our servers are busy…please try again soon" message when attempting to ascertain the fare range on Tuesday. This is not the first time Brightline's site has been overloaded in recent weeks.
Not all Miami-Orlando trains will serve every station, but the Brightline website includes printable grid timetables. All trains will stop at Aventura — a change from current operations between Miami and West Palm Beach — but six to eight will skip Boca Raton, depending on the direction and whether it is a weekday or weekend.
Travel times between Miami and Orlando vary from 3 hours, 25 minutes to 3 hours, 30 minutes.
A ticket change fee policy was unavailable as sales began. News Wire will look at this and other details in an upcoming analysis.