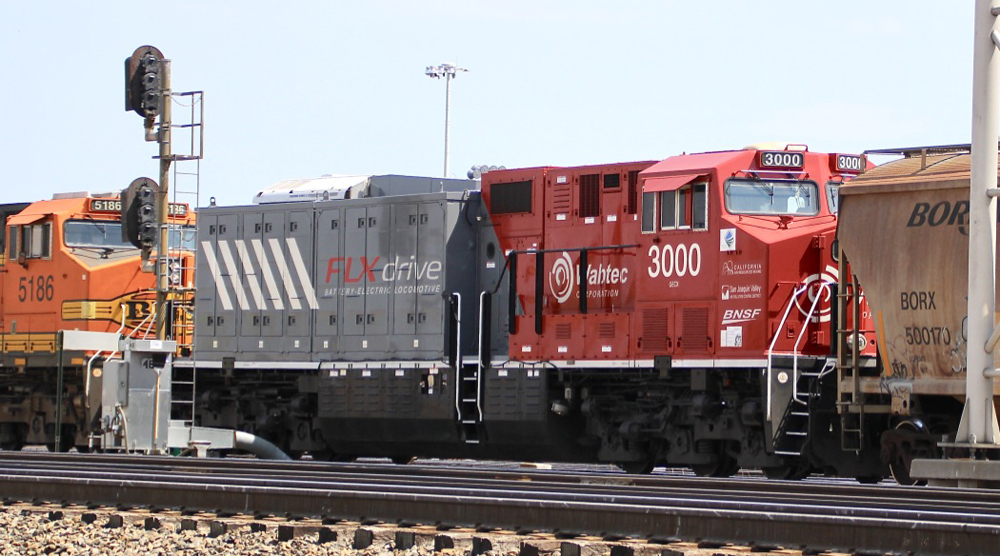 ---
MONTREAL — Canadian National will be the first North American buyer of Wabtec's FLXdrive battery-electric locomotive, for its Bessemer & Lake Erie Railroad.
The railroad calls the locomotive's technology key to transitioning to a lower-carbon future, and says Pennsylvania's Department of Environmental Protection is providing financial support under the Marine and Rail Freight Movers Grant Program.
"As part of our sustainability strategy to reduce freight transportation emissions through innovation, we plan to continue to lead the sector by deploying low- and no-carbon technologies," CN CEO JJ Ruest said in a press release. "At CN, we believe rail has a tremendous potential to reduce the environmental impact of transportation. As a mover of the economy, CN is committed to playing a key role in the transition to low-carbon economy."
Wabtec CEO Rafael Santana said FLXdrive "is a defining moment for the freight rail industry, and Wabtec is proud to partner with Cn to accelerate the industry toward low- to zero-emission locomotives."
After a FLXdrive demonstrator tested on BNSF Railway earlier this year, Wabtec announced plans to commercially produce a more powerful next-generation version [see "Wabtec says next generation of battery-electric will achieve 30% fuel and emission savings," Trains News Wire, May 17, 2021]. Australia's Roy Hill became the first buyer of that FLXdrive locomotive in September [see "Australian mining firm is first buyer …," News Wire, Sept. 13, 2021].
The CN purchase comes days after rival Canadian Pacific announced it was expanding its hydrogen locomotive program from one to three units [see "CP to build additional hydrogen locomotives …," News Wire, Nov. 1, 2021].