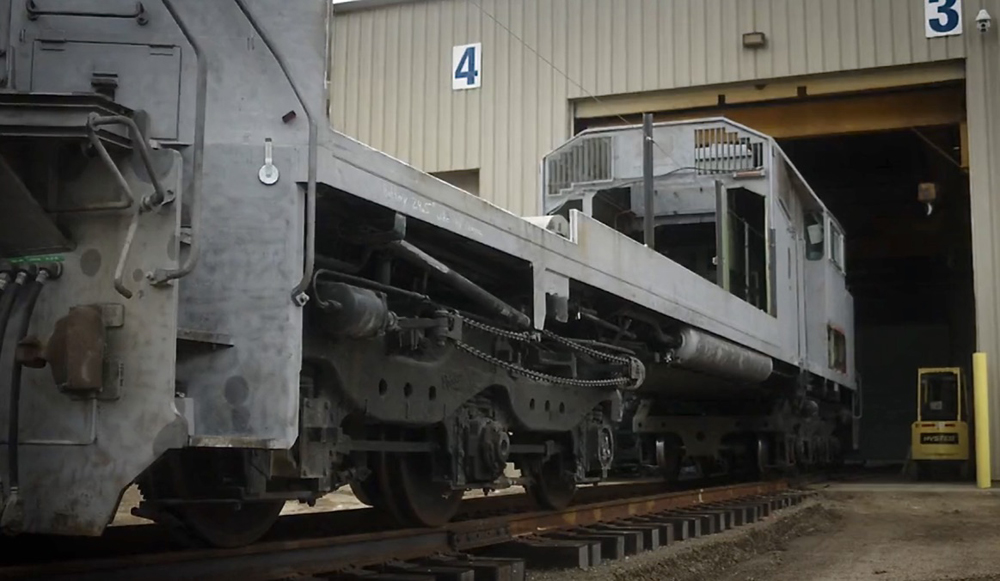 ---
CALGARY, Alberta — Canadian Pacific will expand its hydrogen locomotive development program from one locomotive to three after receiving a $15 million grant from Emissions Reduction Alberta.
The grant, announced Monday, will also allow the railroad to develop hydrogen production and fueling facilities. It matches the $15 million CP had already planned to invest in the program in 2021.
"In expanding this groundbreaking project, CP is demonstrating its commitment to combating climate change through transformative technology," CP CEO Keith Creel said in a press release. "I am very pleased that ERA selected this program for a grant and I eagerly anticipate seeing a hydrogen-powered locomotive move CP customer freight in the near future."
Canadian Pacific announced it would convert an existing locomotive to run on hydrogen in December 2020 [see "Canadian Pacific announces plans to develop hydrogen-powered road locomotive," Trains News Wire, Dec. 18, 2020] and offered a rendering of the locomotive for the first time last month [see "CP shares image of new hydrogen-powered locomotive," News Wire, Oct. 4, 2021].
The new funding will be used to build an additional line-haul freight locomotive as well as a yard switcher, as well as hydrogen production and fueling facilities in Calgary and Edmonton. The Calgary facility will use power from the solar farm at CP's headquarters to power an electrolysis plant; in Edmonton, facilities will include a small-scale steam methane reformation system generating hydrogen from natural gas.
Emissions Reductions Alberta reported on Twitter that the project has the potential to reduce 3 kilotons of CO2 emissions per year, and offered a video of the locomotive conversion in progress.