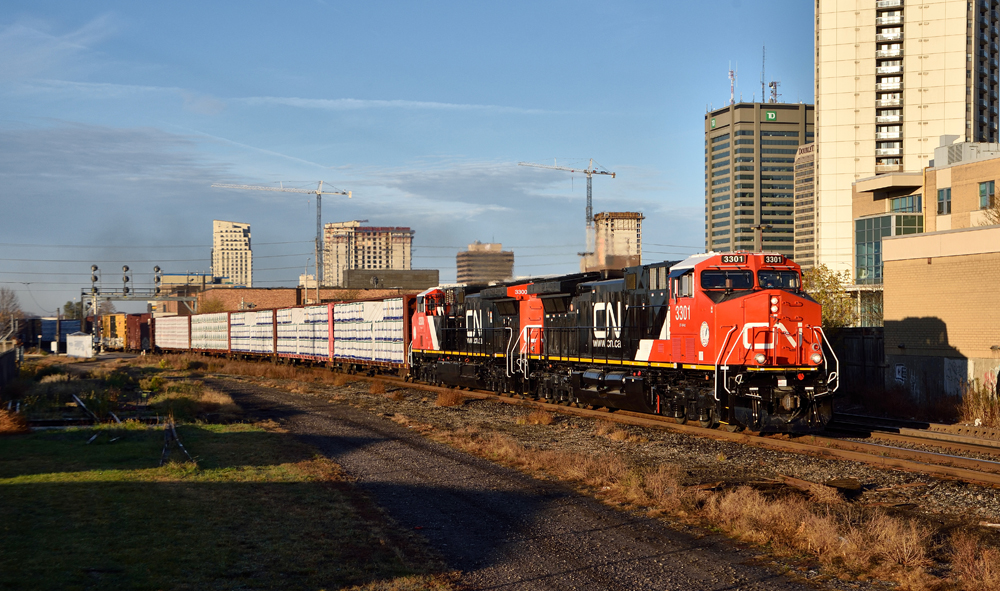 ---
MONTREAL — When it comes right down to it, railroading is not a complicated business, Canadian National Chief Operating Officer Ed Harris says.
It's all about sticking to a schedule, following the operating plan no matter what, and running safely.
Harris, who served as CN's operations boss from 2005 to 2007, was named COO on Nov. 28 after serving as a consultant at the railway since April. One of the first things he noticed last year was that CN wasn't sticking to its operating plan.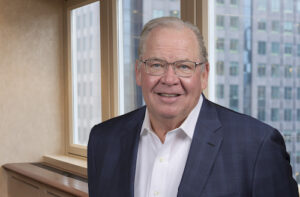 "It was something as simple as running on time. From that we looked at train length. We were running trains way too long, way out of slot, which just created a lot of havoc across the network and really killed our service offering," Harris said on CN's earnings call on Tuesday. "So we got trains back where they need to be, and lo and behold our velocity jumps up significantly … 10% or so. It made all the difference in the world for getting across the railroad."
As average train speed came up, unplanned recrews and deadheads went down, and service improved. In the fourth quarter, 85% of CN's trains departed on time, up 10% from a year ago. CN did not disclose its arrival on-time performance.
"Tighter schedule adherence … is near and dear to my heart," Harris says. "We stay with the schedule seven days a week and we run the same schedule every day. If the traffic's there, we're going. If the traffic's not there, we're going. Whether it's 120 cars or 40 cars, we're leaving on time. That's really the secret of the business, the way I was brought up."
Average velocity, measured by how far cars travel per day, was 207 miles in the fourth quarter and near 220 miles per day so far this month.
"Railroading needs to remain simple. I think we got away from that over the past few years," Harris says. "Velocity creates capacity. The faster we are, the more we can handle. And the more we stick to the plan the more reliable we are."
Harris' operations philosophy dovetails with CEO Tracy Robinson's back-to-the-basics approach to railroading.
Harris says he's proud of the way CN quickly recovered from a cold snap in Western Canada in December, which saw temperatures plunge to as low as -50C – or -58F. At those temperatures, CN is forced to shut down at night and curtail train length during the day.
"We are building resiliency based on running a scheduled operating plan with a focus on service, asset utilization, and velocity," Harris says.
The focus this year will be on arriving on time. "We're going to take scheduled railroading to the next level … with a focus on destination and train performance and individual trip plans," Harris says.
Harris says CN will reinstitute individual car trip plans, which the railroad began two decades ago. Trip plans allow railroaders to see where a car went off plan, figure out why, and make corrections every day.
This year CN is outfitting more locomotives with cameras and energy management systems that will make the railroad safer and more fuel efficient, Harris says.
CN has gone back to three operating regions from two.
"We simplified the network, going from two regions — which to me was just too much for any one guy to handle — to three regions," Harris says. "I like my operating officers to be able to … talk to the crews and be part of the crew solutions. And this allows them to do that."
The reorganization leads into Harris' other goal: Identifying and coaching his successor, and developing the next generation of CN operations leaders. It's a role Harris, 73, also played at CSX Transportation.
After leaving CN, Harris went on to briefly serve as Canadian Pacific's chief operating officer. Then, in 2018, he was named COO at CSX after the death of then-CEO E. Hunter Harrison. The two had worked together at Illinois Central and CN.
Asked to comment on CN's operations strengths, Harris says he doesn't like to compare CN to the other railroads, all of which have different networks. But he did extol the virtues of the CN system.
"What I'm very pleased about this network is it's solid. It's linear, it's easy to operate on, and it's pretty easy to schedule when it comes right down to it. There's not a lot of interference with cross traffic or other railroads," he says.
Harris left CN two years before it acquired the Elgin, Joliet & Eastern to create its own route through Chicago that ties together its former Wisconsin Central, Illinois Central, and Grand Trunk Western routes.
"We fly through Chicago. I mean, instead of taking 12 hours to get through the city to get to our yards on the south end, we're around it in an hour. That benefit is unbelievable," Harris says. "And the ability to run trains out of Winnipeg through the J to Toronto around the south of Lake Michigan is just fantastic. I wish I could have been here when they bought it because I would have been on the first train going around the horn."