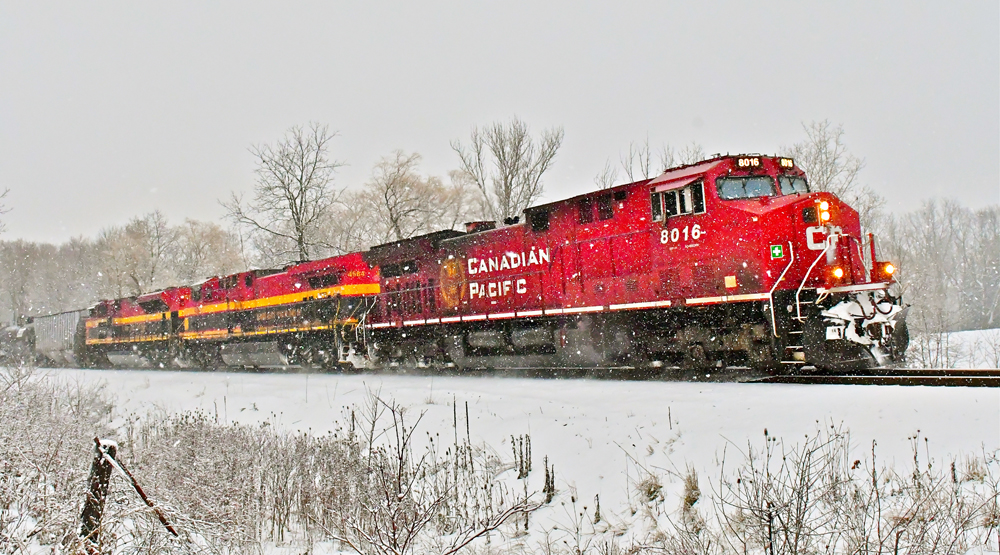 Now that the months long battle for Kansas City Southern is over and Canadian Pacific has won, let's get down to the important part for those of us who cover railroading for a living and those of us who have reverence for great railroad titles: the name of the new company that will carry on the traditions of CP and KCS.
Right now, it's set to be called Canadian Pacific Kansas City.
Yes, you read that right. That's an awkward mouthful. It hardly makes sense. Even as initials, CPKC, it is going to be messy. It makes me wonder if someone at the corporate level with a little bit of creativity can come up with something more imaginative and more descriptive than the new company's self-chosen name.
For more than 40 years we've endured one railroad merger after another that has resulted in a name that's one smash up of consonants after another with little or no meaning to the public or employees. BNSF is a great railroad but one that deserves an appropriately grand title. Even the executives know it. When I interviewed Mike Ward, he said that he wished CSX had a better name. Chessie. Seaboard. Either one would work! Norfolk Southern worked about as well as any smashed name (and fortunately there was a regional railroad of the same name that came before it), but now that coal is out, intermodal is in, and the headquarters are moving to Atlanta this fall, it no longer works.
Taking pieces of the old names and jamming them together is just plain lazy (Canadian Southern). So, just for consideration, let's pitch out a few fresh names for our friends in Calgary to review.
First up, Midwest North American. It hits the primary operational area and the fact that this outfit stretches from Canada through the heartland of the U.S. and into Mexico. It's a fresh start, and for a new railroad system whose fortunes are connected through Davenport, Iowa, that's a good thing.
If that's too long, how about just Midwestern. Again, it's where the railroad thrives. We already have one railroad, Union Pacific, whose name leans west from the get-go. NS speaks of Atlantic coast leanings. Why not one railroad name to reflect that its fortunes are plainly about cities like Chicago, Kansas City, and Minneapolis?
CP could take the UP approach and just name the whole thing Canadian Pacific, but that does little political good in places like Shreveport, Dallas, or Meridian, not to mention south of the border, that are about as far away from Canada as they can be.
I hate to see CP's traditional beaver logo fade way about as much as I hate to see KCS's classic and colorful red, yellow, and black scheme become part of history. I also hate to see another railroad merger result in a crummy name we've got to live with for the next 40 years. Here's to a real classic name for the merged railroad, one that railroaders, investors, and the public can get excited about.