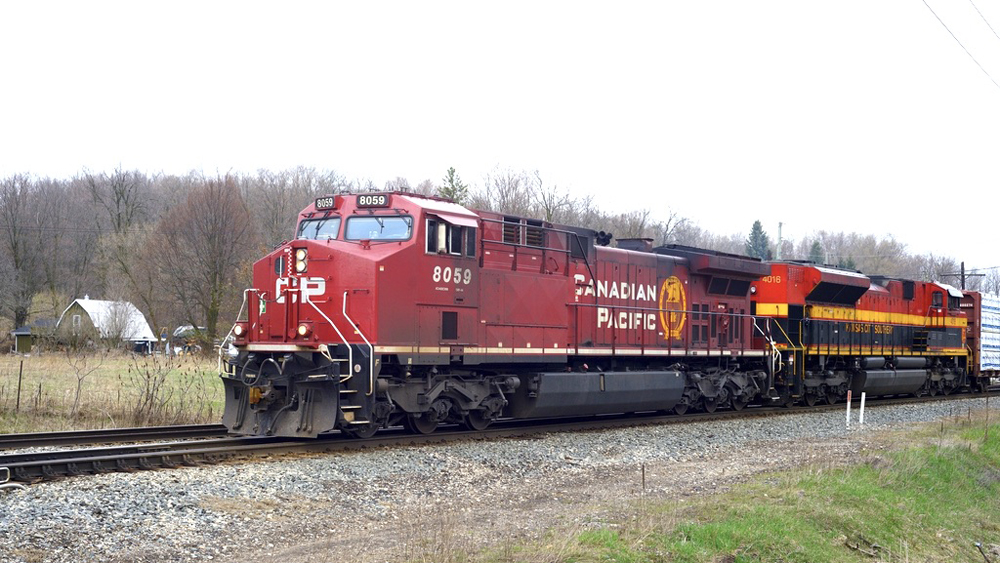 KANSAS CITY, Mo. – The four-month battle for Kansas City Southern is officially over.
KCS and Canadian National ripped up their $33.6 billion merger agreement today, 15 days after the Surface Transportation Board denied CN's request to place KCS into an independent voting trust.
Canadian Pacific and KCS, with voting trust approval already in hand, have signed a merger agreement and will seek STB review of their $31 billion deal to create the first railroad linking Canada, the U.S., and Mexico.
"Our path to this historic agreement only reinforces our conviction in this once-in-a-lifetime partnership," said CP CEO Keith Creel said in a statement. "We are excited to get to work bringing these two railroads together. By combining, we will unlock the full potential of our networks and our people while providing industry-best service for our customers. This perfect end-to-end combination creates the first U.S.-Mexico-Canada rail network with new single-line offerings that will deliver dramatically expanded market reach for CP and KCS customers, provide new competitive transportation options, and support North American economic growth."
Kansas City Southern CEO Patrick J. Ottensmeyer said, "We are glad to be partnering with CP to create a railroad that is able to compete by providing the best value for the transportation dollar. The CP-KCS combination will not only benefit customers, labor partners, and shareholders through new, single-line transportation services, attractive synergies and complementary routes, it will also benefit KCS and our employees by enabling us to become part of a growing and truly North American continental enterprise."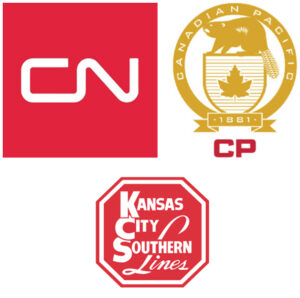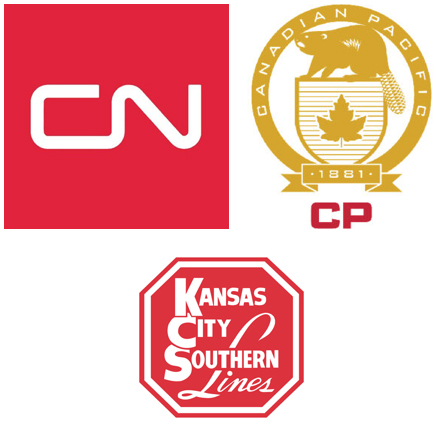 The KCS board on Sunday determined that CP's lower bid was superior to CN's because it was all but certain that a CN-KCS merger could not gain regulatory approval under the STB's untested and tougher 2001 merger review rules. And without a voting trust, KCS shareholders would have had to wait through the lengthy STB review process before receiving their cash and CN shares.
Under the terms of its merger agreement, CN had until Friday to sweeten its bid. CN declined to do so, and KCS today terminated the deal.
CN noted that since it launched pursuit of KCS in April there have been significant changes to the U.S. regulatory landscape that made completing any Class I merger much less certain, including President Joseph Biden's July 9 executive order that focused on increasing competition across the economy.
"While we are disappointed that we will not be able to deliver the many compelling benefits of this transaction to our stakeholders, the decision to bid for KCS was a bold and strategic move that still resulted in positive outcomes for CN," CN CEO JJ Ruest said in a statement.
"We believe that the decision not to pursue our proposed merger with KCS any further is the right decision for CN as responsible fiduciaries of our shareholders' interests," Ruest said. "CN will continue to pursue profitable growth and opportunities for excellence as a leading Class I railroad, and we look forward to outlining more details on our strategic, operational and financial priorities in the near future."
Because of the way their deal was unwound, CN will not be on the hook for merger breakup fees. KCS will pay CN a $700 million cash termination fee, as well as a $700 million cash "CP termination fee refund" provided for in the CN merger agreement. CP, which received a $700 million breakup fee from KCS in May, will reimburse KCS for the payments to CN.
CP and KCS announced a friendly $29 billion merger deal in March, but KCS in May accepted CN's higher, unsolicited bid. That set off a war of words between the rival Canadian railways, with CN and CP arguing that they were the best partner for KCS.
CP and KCS expect to file their merger application with the STB in October. The merger will be judged under the board's less onerous pre-2001 merger rules. The STB review is expected to take about a year.
Creel will lead the combined company, which will be named Canadian Pacific Kansas City, or CPKC. Measured by revenue, CPKC will be the smallest of the Class I systems. But with a network spanning nearly 20,000 miles the combined railroad will be roughly the size of CN.
Calgary will be the global headquarters, and Kansas City will be the U.S. headquarters. The Mexico headquarters will remain in Mexico City and Monterrey. CP's current U.S. headquarters in Minneapolis-St. Paul will remain "an important base of operations," CP says.
— Updated at 8:55 a.m. CDT with CP, KCS statements, additional details