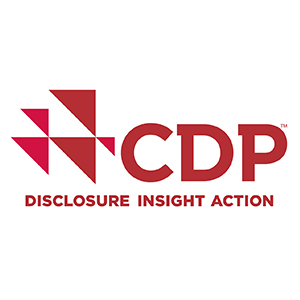 LONDON — Canadian National and CSX Corporation are among 200 companies worldwide to earn spots on the "A List" of global non-profit CDP, which describes its self as running a disclosure system allowing investors, companies, cities, states, and regions to manage their environmental impacts.
Nearly 12,000 companies were scored, based on data reported through CDP's climate change questionaire. CN says it was recognized for its actions to cut emissions, mitigate climate risks, and develop the low-carbon economy.
"We are proud to have secured a place on CDP's A-list for the sixth time as well as being recognized for the twelfth time," CN CEO JJ Ruest said in a press release. "…Our goal is to conduct our operations with minimal environmental impact while providing cleaner, more sustainable transportation services to our customers. Since 1993, we have reduced our locomotive emission intensity by 43%, avoiding over 48 million tons of GHG emissions. CN's 2021 CDP response outlines our commitment to support the transition to a low-carbon future, complementing our on-going discussions with investors and the work we do with our customers on the matter of climate change."
It is the ninth straight year for CSX on the A List, The company recently was recognized on the Dow Jones Sustainability Index for North America, a measure of economic, environmental, and governance, for the 11th straight year [see "CSX, CP named …," Trains News Wire, Nov. 16, 2021]. Earlier this year, the railroad received a Climate Leadership Award from the Center for Climate and Energy Solutions and The Climate Registry [see "CSX honored for climate initiatives," News Wire, Oct. 15, 2021].
"CSX is proud to be recognized as an environmental leader in an industry that is playing an important strategic role in the low-carbon economy," Nathan Goldman, executive vice president and chief legal officer, said in a press release. "Railroads are three to four times more fuel efficient that trucks, on average, and CSX is continually developing innovative solutions for further reducing emissions by converting freight from highway to rail."
CDP assesses companies with a detailed and independent, allocating a score of A to D- based on the comprehensiveness of disclosure, awareness and management of environmental risks and demonstration of best practices associated with environmental leadership, such as setting ambitious and meaningful targets. Those that don't disclose or provided insufficient information receive an F.
"Many congratulations to all the companies on this year's A List," CDP CEO Paul Simpson said.  "Taking the lead on environmental transparency and action is one of the most important steps businesses can make, even more so in the year of COP26 [the United Nations climate conference held earlier this year] and the [Intergovernmental Panel on Climate Change]'s Sixth Assessment Report. The scale of the risk to businesses from climate change, water insecurity and deforestation can no longer be ignored, and we know the opportunities of action far outweigh the risks of inaction. Leadership from the private sector is essential for securing global ambitions for a net-zero, nature positive and equitable world. Our A List celebrates those companies who are preparing themselves to excel in the economy of the future by taking action today."
— Updated at 9:10 a.m. CDT with CSX details and comment