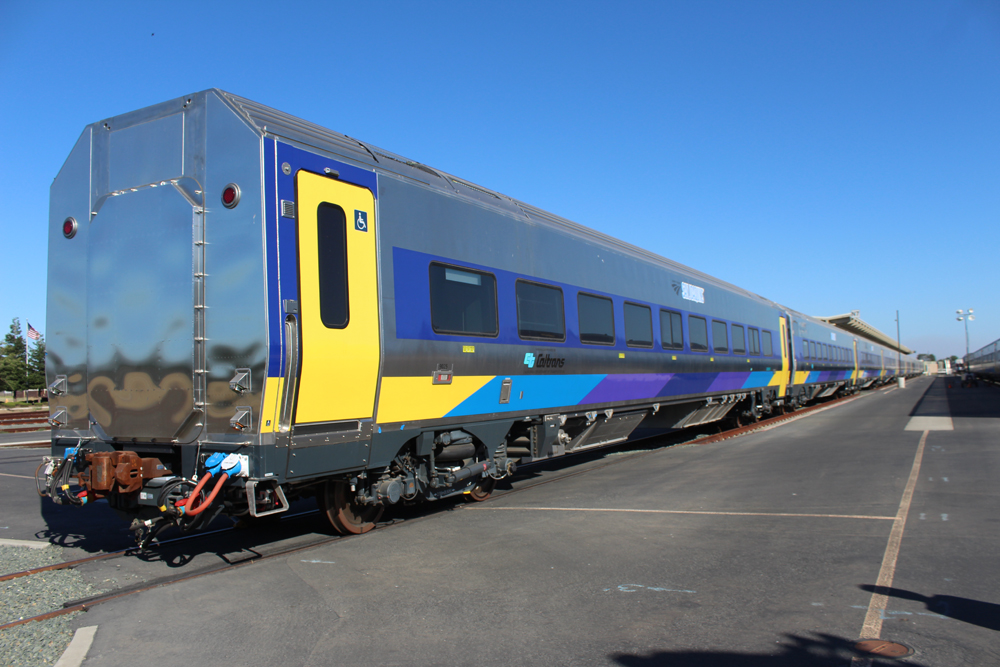 ---
SACRAMENTO, Calif. — The California Department of Transportation and Siemens Mobility said last week that Caltrans has accepted the first seven of 49 Venture cars destined for Bakersfield-Oakland/Sacramento San Joaquin trains.
No date is set for the cars' entry into revenue service, however — in part because Amtrak must also make final inspections and formally accept the equipment — and is likely still months away, with other hurdles beyond that acceptance also delaying their deployment.
These include completion by all parties of maintenance and very specific insurance liability agreements. The San Joaquin Joint Powers Authority, operator of the San Joaquins, tapped Herzog Contracting Corp. to service the new equipment at Stockton, Calif., where Herzog currently maintains Altamont Commuter Express trainsets, and at Amtrak's Oakland Maintenance Facility. Contracts must specify the scope of work for which each entity is responsible.
Caltrans spokesman Will Arnold tells Trains News Wire that the state agency and the San Joaquin authority "are working through the final agreements and vehicle modifications necessary to put the Venture cars into revenue service in the coming months." Amtrak declined comment on the status of its acceptance.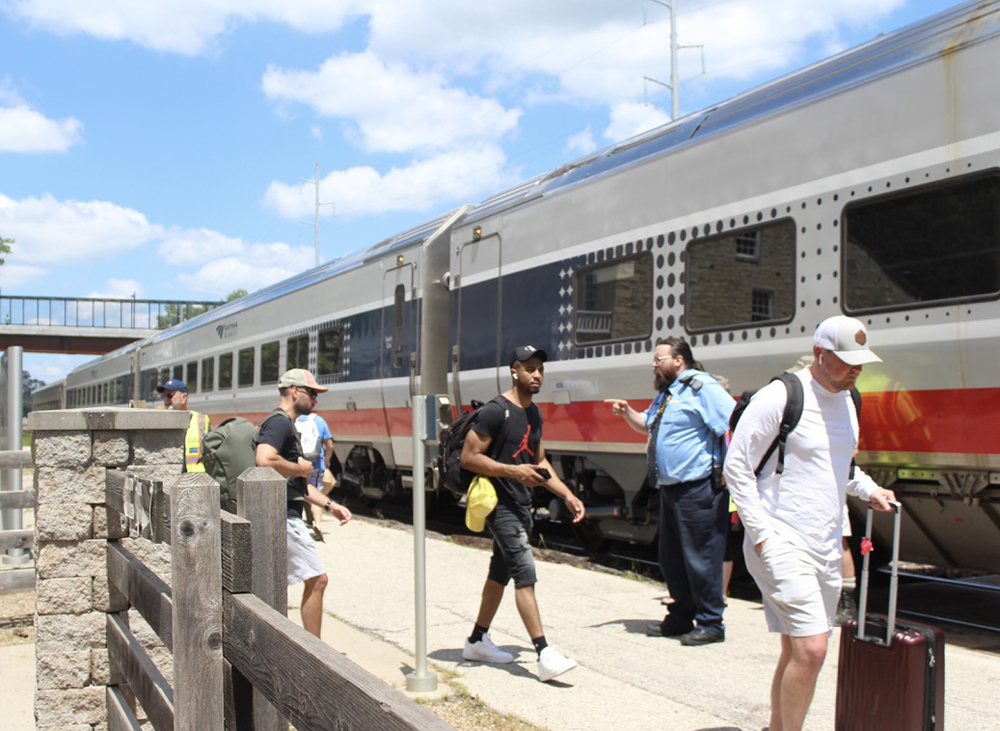 The cars are part of a 137-car order for California, Illinois, Michigan, and Missouri state-supported Amtrak service. They began arriving in the summer of 2020 for route-specific testing. However, the first Midwest coaches didn't begin carrying passengers on their initial Chicago-St. Louis assignment until early this year [see "First look: Siemens Venture coaches debut for Amtrak," Trains News Wire, Feb. 2, 2022] following a cascading series of manufacturing missteps and inspections that failed to catch those issues. Testing and supply-chain challenges, as well as change orders requested by the states, have added to delivery delays.
Since then, the Midwest cars have been withdrawn sporadically, then returned to service. Issues have included too-strong tray table magnets, trap-door handles that fall off, bathroom-door malfunctions, and sliding step extenders getting jammed in snow. Those problems have apparently been resolved, since Venture coaches are now assigned regularly to round trips out of Chicago on Michigan, Illinois, and Missouri routes. Business-class and cafe service is still being handled by Horizon and Amfleet I cars on those trains.
Eventually, California deployment of Venture cars will include 28 coaches, 14 vending food-service cars, and seven cab coaches. "The first Vending Cars are expected to go into revenue service in 2023," Arnold says. Prior to that, passengers are being offered "snack box service with food items from California businesses." The cab coaches, similar to those now undergoing tests on VIA Rail Canada, are expected to enter service by 2024.
The state had originally specified a cafe configuration similar to what was designed in food-service cars manufactured for the Midwest (though the California versions never had a business-class section), but the San Joaquin Joint Powers Authority decided to go with an alternative that is less expensive to operate.