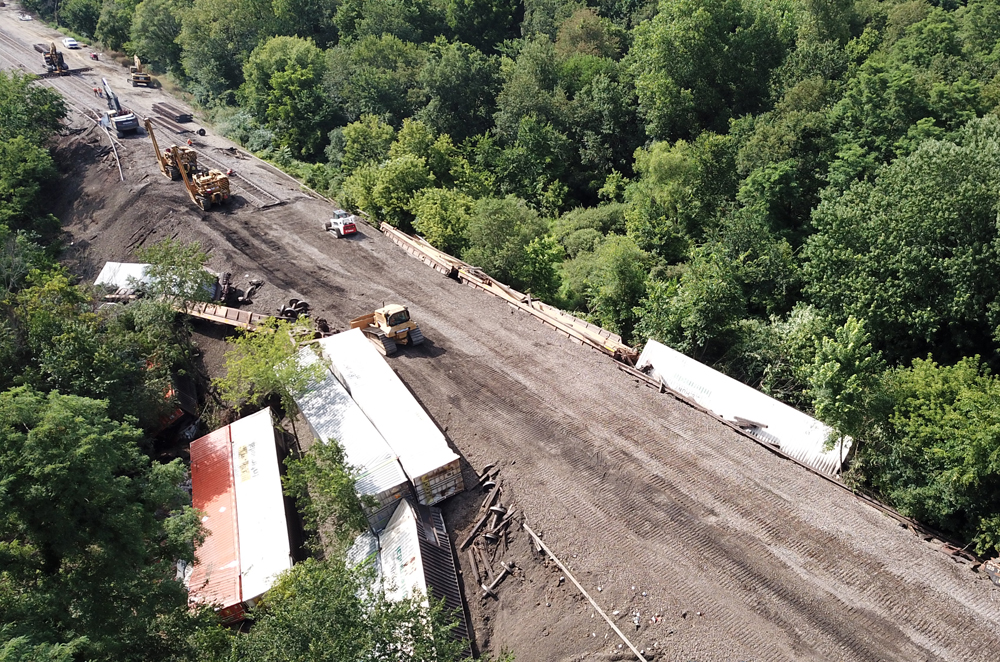 ---
EAST GALESBURG, Ill. — BNSF Railway has told customers it expects to reopen one of two tracks this morning (Thursday, Aug. 4) on its Southern Transcon main line at the site of a Tuesday derailment in East Galesburg.
In an advisory to customers Wednesday evening, the railroad estimated Track 1 would reopen at 8 a.m. CDT. An estimate to reopen Track 2 is pending.
Tri States Public Radio reports 17 cars were involved in the derailment — a decrease from the original estimate of East Galesburg's mayor [see "BNSF train derails …," Trains News Wire, Aug. 3, 2022], likely because of the involvement of articulated double-stack cars. South State Street in East Galesburg, at the site of the erailment, remains closed until further notice.