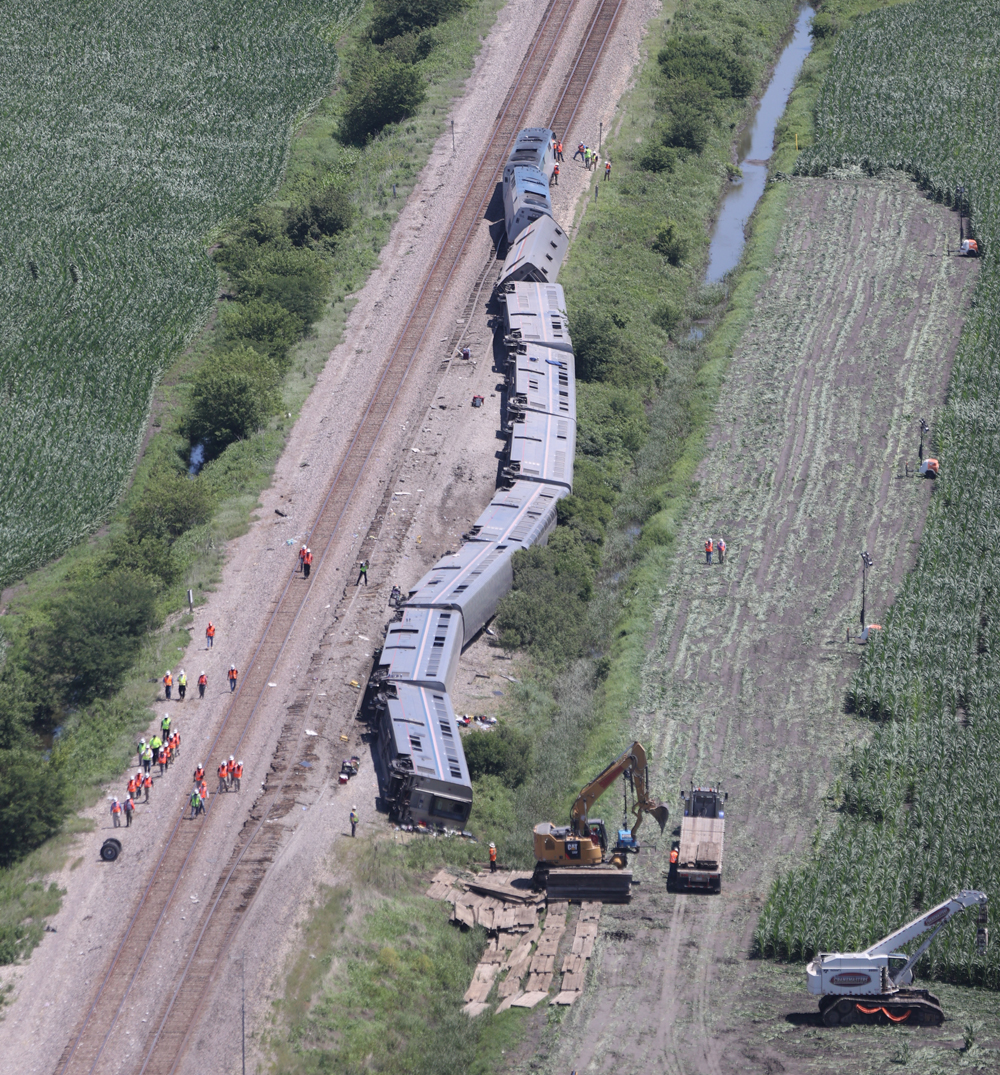 ---
KANSAS CITY, Mo. — BNSF Railway has filed a suit in a federal court seeking an injunction that would force victims of the June derailment of Amtrak's Southwest Chief to settle matters through arbitration rather than lawsuits, and has also asked that state suits be placed on hold while the arbitration question is decided at the federal level.
The Kansas City Star reports that the railroad filed the suit on Tuesday against some derailment victims and their heirs, while also asking a federal judge to halt cases pending in Missouri state courts. The railroad argues that in purchasing a ticket, customers click a box agreeing to terms and conditions including a requirement to resolve disputes through binding arbitration rather than in court. (The newspaper notes those terms and conditions cover more than 20,000 words.) BNSF argues that as an Amtrak host railroad, it is entitled to enforce the arbitration agreement.
Amtrak changed those terms and conditions to require arbitration in January 2019, after a series of large awards in lawsuits stemming from the 2017 Amtrak Cascades derailment in DuPont, Wash. Bills to end such "forced arbitration," including one aimed specifically at Amtrak, have been introduced in Congress but have not passed [see "Bill to end Amtrak arbitration policy …," News Wire, Oct. 28, 2021].
Grant Davis, a Kansas City attorney representing more than 70 plaintiffs in suits resulting from the derailment, told the newspaper the BNSF argument was "unconscionable," saying, "we believe they are wrong under the law and under the facts of these cases."
KMBC-TV reports the railroad's attorneys were also in Chariton County, Mo., Circuit Court on Wednesday, asking Judge Terry Tschannen — who is overseeing several state lawsuits stemming from the derailment — to stay those suits until a federal court rules on the arbitration issue. Tschannen said he would rule within 30 days, after hearing from attorneys for the victims' family.
Four people — the driver of a truck and three passengers — were killed when the Amtrak train hit the truck at a grade crossing and derailed near Mendon, Mo., on June 27.
— Updated at 8:02 a.m. CDT with clarification that BNSF has filed suit against victims and additional details.