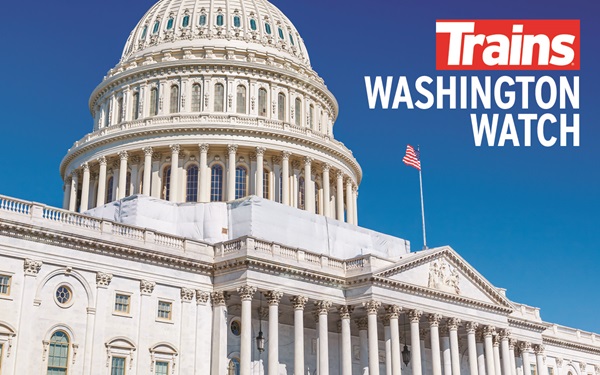 WASHINGTON — A U.S. Senator who has twice before introduced legislation to end forced-arbitration agreements — once in all cases, and once specifically regarding Amtrak — is part of a new legislative effort aimed at the arbitration policy that is part of Amtrak ticket purchases.
Sen. Richard Blumenthal (D-Conn.) has led introduction in the Senate of a bill called the Ending Passenger Rail Forced Arbitration Act, while Rep. Conor Lamb (D-Pa.) has introduced parallel legislation in the House of Representatives.
"This bill will restore vital legal rights to the travelers who are injured on Amtrak trains and seek just redress," Blumenthal said in a Wednesday press release. "Amtrak's current forced arbitration and class action ban policies are unjust and unfair. Riders are often unaware they've signed away their legal rights with the purchase of a ticket until the worst happens, like so many passengers impacted by the Montana crash discovered first hand."
Amtrak in 2019 added a policy that required ticket purchasers to waive their right to sue Amtrak for any reason, instead requiring them to seek compensation through arbitration. The law firm that has filed a number of suits as a result of September's fatal derailment of the Empire Builder in Montana will try to overturn the arbitration policy as part of those suits [see "Seven suits filed …," Trains News Wire, Oct. 6, 2021].
Blumenthal was among a group of 13 Democratic senators that asked Amtrak's then-CEO, Richard Anderson, to do away with the arbitration policy in late 2019 — a request Anderson quickly rejected on cost grounds. He was also among those who introduced a bill that year, the Forced Arbitration Injustice Repeal Act," to invalidate all such agreements [see "Senators request Amtrak eliminate arbitration requirement …," News Wire, Dec. 3, 2019]. Blumenthal and Lamb then introduced Amtrak-specific arbitration legislation in 2020 [see "News Wire Digest second section for Friday, March 6"]. Neither bill advanced out of committee.
The Associated Press reports Amtrak had no immediate comment on the new legislation.