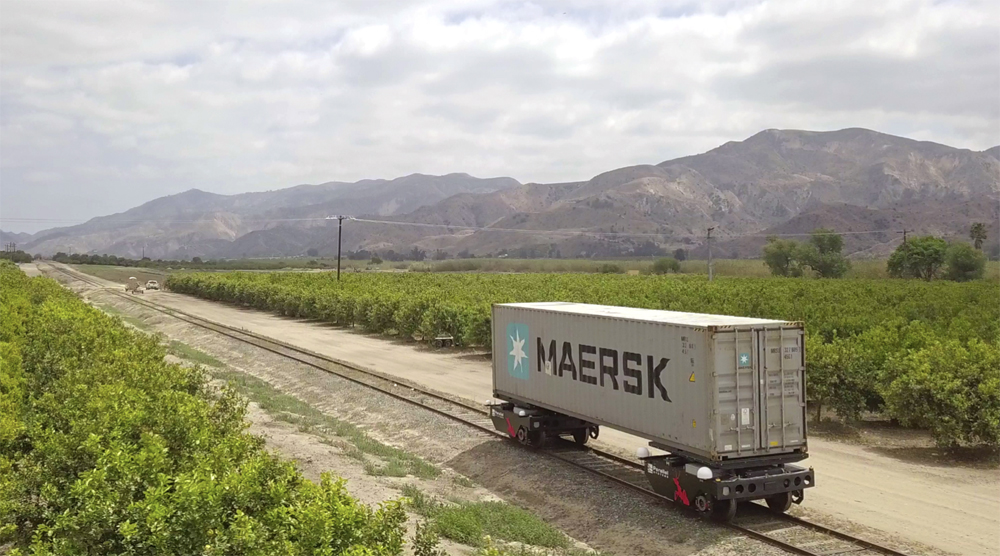 ---
LOS ANGELES — Parallel Systems, the company seeking to build autonomous battery-powered intermodal rail vehicles, has received a $.4 million grant from the U.S. Department of Energy for the development of its technology.
The grant is part of the DOE's Advanced Research Projects Agency-Energy, or ARPA-E, program, developed to advance high-potential, high-impact energy technologies. It will fund a 29-month testing program beginning in the second quarter of this year.
"Our mission is to decarbonize freight by building a cleaner, automated rail future," Matt Soule, Parallel CEO and one of the three former SpaceX engineers who founded the company, said in a press release. "The funds awarded from the Department of Energy will help us achieve our mission by supporting Parallel through our advanced testing phase. This critical step will enable us to move trucking freight to clean rail and accelerate the decarbonization of the entire freight industry."
Parallel unveiled its plans in January after raising more than $49 million to develop the battery-electric rail system. Union Pacific has expressed an interest in the technology [see "Union Pacific CEO signals interest …," Trains News Wire, Jan. 20, 2022].
As part of the grant, the Parallel Systems' vehicles — self-powered wheelsets designed to carry containers — will be tested at by the Association of American Railroads' Transportation Technology Center, Inc., in Pueblo, Colo. Parallel's plans and implementation strategy will also be analyzed by the University of Illinois' Rail Transportation and Engineering Center, and by the DOE's National Renewable Energy Laboratory.