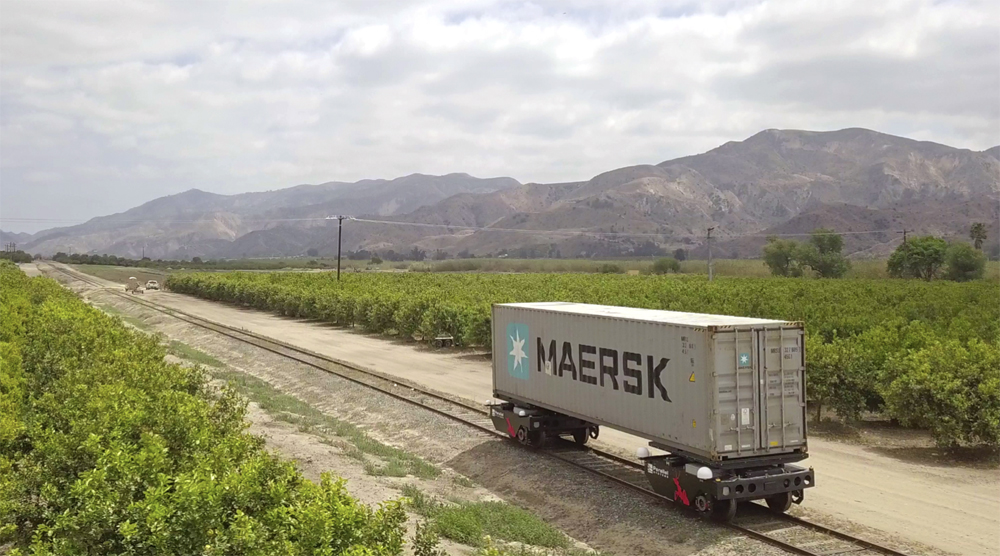 ---
CULVER CITY, Calif. — Union Pacific has expressed interest in a new autonomous battery-electric intermodal car concept developed by a group headed by three former Space X engineers.
The concept under development by Parallel Systems would see intermodal containers carried by pairs of powered battery-electric wheelsets, moving in "platoons" of cars, but capable of splitting off to individual destinations en route. The company went public with its plan this week, saying it has raised $49.55 million for construction of the vehicles, as reported by CNBC, Fast Company, and other media outlets.
"We are interested in the Parallel System's technology. We are familiar with it, and it is of interest. It's of keen interest," Union Pacific CEO Lance Fritz told investors and analysts on the railroad's earnings call Thursday. "Candidly there are a lot of hurdles in front of that technology for deployment. Having said that, it could potentially be a game-changer if it proves out to be effective and workable. So I'd say keep your eye on it. We're keeping our eye on it."
The system would be unlikely to be ready before 2025. "But at some point it could be a technology that has utility for the U.S. rail network," Fritz says.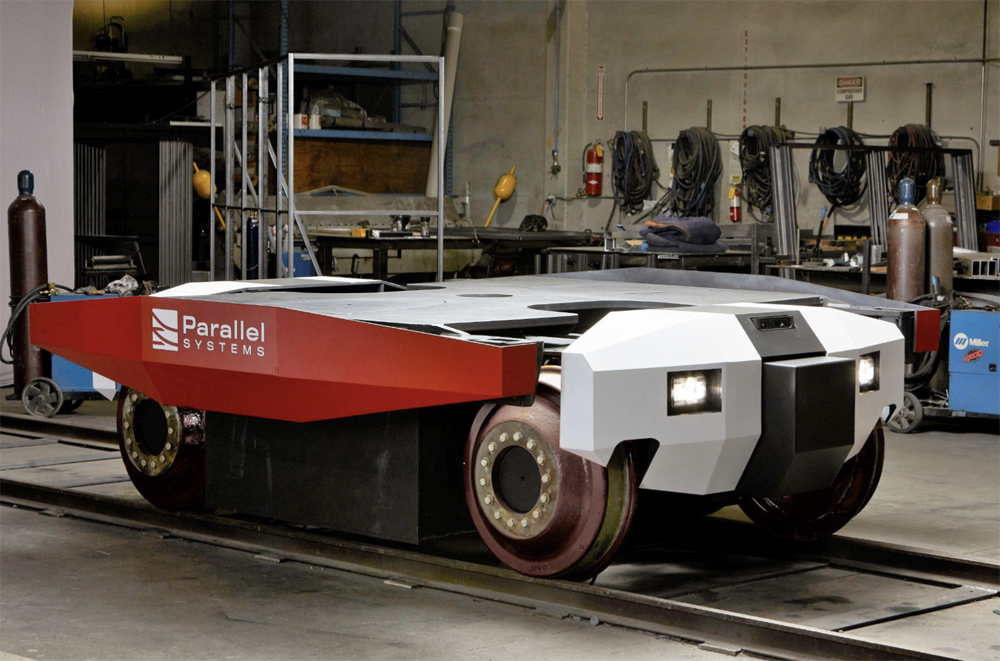 Parallel Systems details the concept on its website, saying benefits would include the ability to smaller and less expensive terminals closer to shippers and customers, and reduction of greenhouse gases by moving current container moves by truck to the autonomous rail system. It says its model would make make container moves by rail financially feasible for shorter distance than the 500 miles currently considered the shortest economical move for railroads.
The team behind Parallel includes former Space X engineers Matt Soule, John Howard, and Ben Stabler, with a team of about 25 engineers with backgrounds including Tesla, Uber, and Google. The company is headquartered in Culver City. Among the company's advisors is Dean Wise, former vice president of network strategy at BNSF Railway, who told Fast Company that the key to the concept is getting railroads interested: "You actually are not going to get into this game unless the railroads themselves are going to invite you in. The rail industry in North America is basically privately held and privately funded . . . and they can say, 'We don't like this [idea].'"