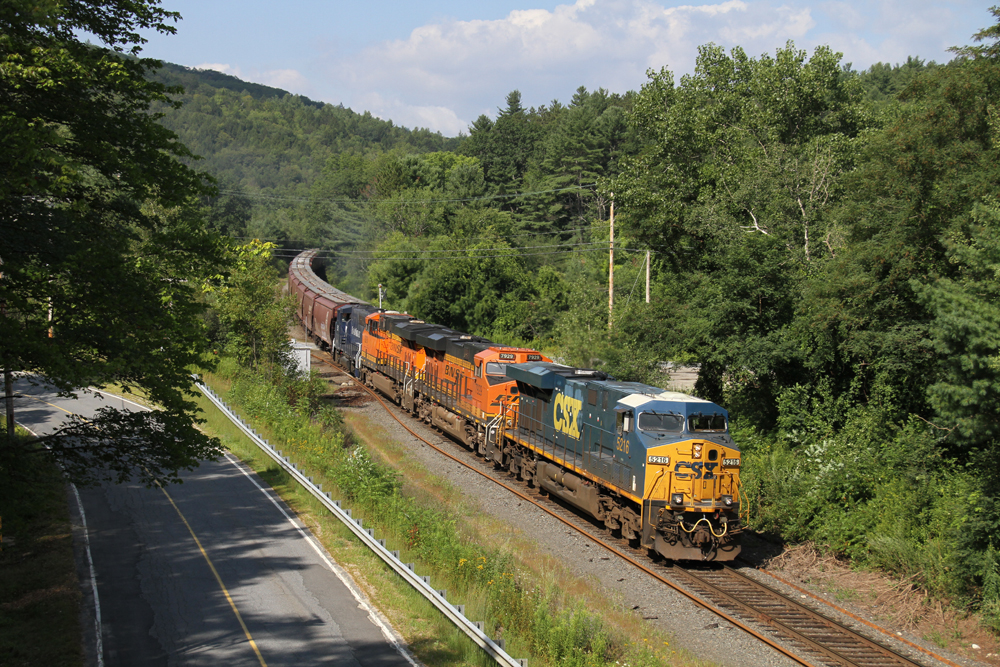 The Surface Transportation Board took 33 pages to explain why it rejected Canadian National's request to put Kansas City Southern into a voting trust while their proposed merger would be placed under the regulatory microscope.
Buried on Page 31 of the board's decision is a 105-word passage that – aside from a potential Canadian Pacific-KCS merger – slams the door shut on future Class I combinations. Yes, in just three sentences, the board explained why we'll never see a transcontinental merger under the current review rules:
"Neither Applicants nor the Board can perfectly predict future strategic responses to a CN-KCS transaction. However, a simple geographic analysis of the rail network would suggest that a carrier in CP's position, i.e., one that would be the smallest carrier by far after a CN-KCS combination, might need to look for potential strategic alliances, which might in turn trigger yet more strategic responses by other rail carriers," the board wrote. "Approval of a CN-KCS voting trust could speed up downstream consolidation movements prior to the Board even having had an opportunity to assess them based on the record yet to be developed in this proceeding."
Substitute any other combination for CN-KCS – such as BNSF Railway-Norfolk Southern or Union Pacific-CSX Transportation – and you see the problem. Any big merger would prompt the remaining railroads to seek merger partners, and the dominoes would begin to fall toward two go-everywhere systems that blanket the U.S. and Canada.
That's not in the public interest, the STB says, because a second merger application would arrive at its front door before the board had a chance to review the first megamerger. In other words, this short passage in the board's CN-KCS voting trust decision is, in effect, a merger moratorium.
Voting trusts are a crucial first step in any merger process. They allow the shareholders of the railroad being acquired to receive their cash and stock up front, before the merger undergoes the lengthy STB review process that could last 18 months. Without a voting trust, investors wouldn't see a dime until the merger is approved. They're unlikely to wait around that long. Wall Street is all about show me the money – and now, please.
An exception to the board's de facto merger moratorium would be a CP-KCS combination. The STB has already approved CP's request to place KCS in a voting trust and said it would review a CP-KCS merger under its less onerous, pre-2001 merger review rules. If you consider that the old rules are what produced today's big systems in the East and West, then the end-to-end CP-KCS merger should be a slam dunk in Washington.
And if CP and KCS tie the knot, the North American railroad map would be almost perfectly balanced. You'd have two railroads in the East (CSX and NS), two in the West (BNSF and UP), and two systems spanning Canada that also reach the Gulf Coast and, in the case of CP, deep into Mexico via KCS de Mexico. UP, which serves all of the important Mexican gateways, has a 26% stake in the biggest Mexican railroad, Ferromex.
The Class I railroad map also would be frozen in time. Forever. End of story. The fan within all of us may cheer the fact that there would be no more fallen flags to mourn, no variety lost, no distinctive rail logos swept into the dustbin of history.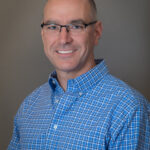 But this STB decision is unfair because it cements an advantage trucks have over railroads. Trucks can go anywhere. Railroads can go only as far as their maps will take them. Interchanges at Chicago, Memphis, and other gateways between East and West add delays, make service unreliable, and force customers to deal with more than one railroad. It is a recipe for continued loss of rail traffic to the highway.
If the STB wanted to create a level playing field between trucks and trains, it would figure out a way to preserve rail-to-rail competition while allowing Class I mergers. Canada has had success with two transcontinental systems for a century. It can work in the U.S. of A. too – if only the STB would allow it.
Rodney Case, a railroad consultant, puts it this way: "The STB would do well to note that while railroads carry 40% of ton miles, by revenue they are less than $100 billion of a $1.4 trillion U.S. surface transportation and logistics market. Killing the goose is a real risk when the wolves are growing so large."
You can reach Bill Stephens at bybillstephens@gmail.com and follow him on Twitter @bybillstephens