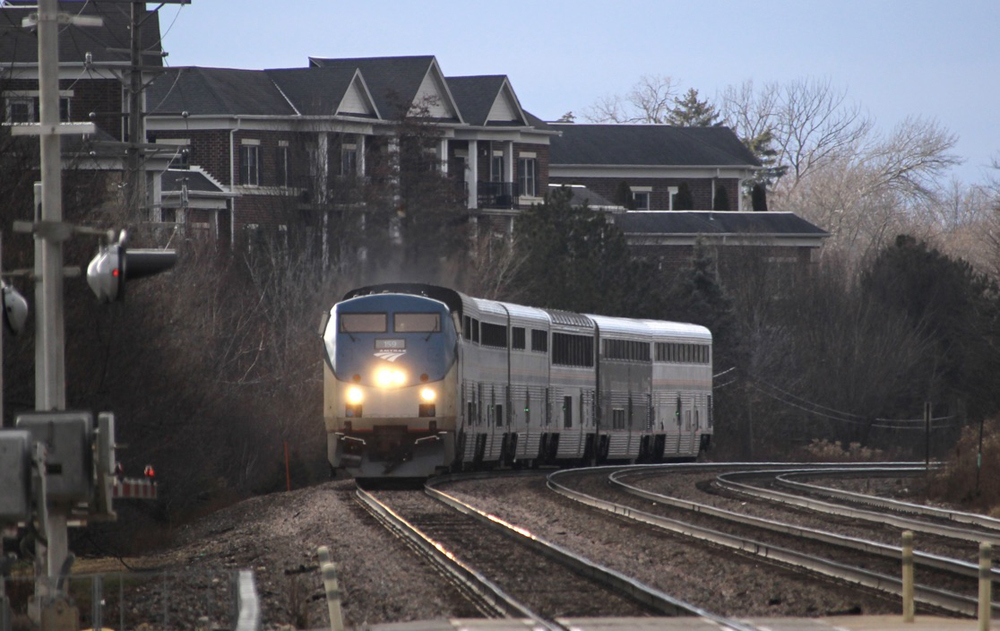 ---
CHICAGO — None of the individual delays that befell numerous cross-country Amtrak trains during the last week were as lengthy or dramatic as the 37-hour ordeal experienced by more than 500 Auto Train passengers on Jan. 12.
But recurring tardiness on several routes, coupled with reduced equipment availability triggering sellouts and high fares, has posed ongoing issues for the reliability and relevance of the national network.
The main culprit
Traffic congealed by disabled freight trains or temporarily closed by severe weather play havoc with an operation in which operating personnel are stationed at far-flung bases. Once crew turn patterns are interrupted for an extended duration, adverse effects are likely to last for days.
Blockage by a CSX freight derailing in South Carolina forced the southbound Auto Train to detour on the railroad's ex-Seaboard "S Line" in that Jan. 12 event. That route is staffed with only enough qualified engineers and conductors to handle one daily train, the Silver Star, not Amtrak's 50-car hybrid or the daily Silver Meteor and Palmetto, all manned out of the Fayetteville, N.C., crew base on CSX's "A Line."
The lack of an action plan to care for Auto Train's marooned passengers during the long delay it took to position a qualified and rested crew prompted a Jan. 18 letter to Amtrak CEO Stephen Gardner from four U.S. Senators.
With one set of Auto Train equipment out of position, both departures were canceled the following day to "reset" the service; it has been mostly been running on time ever since.
Other long-distance woes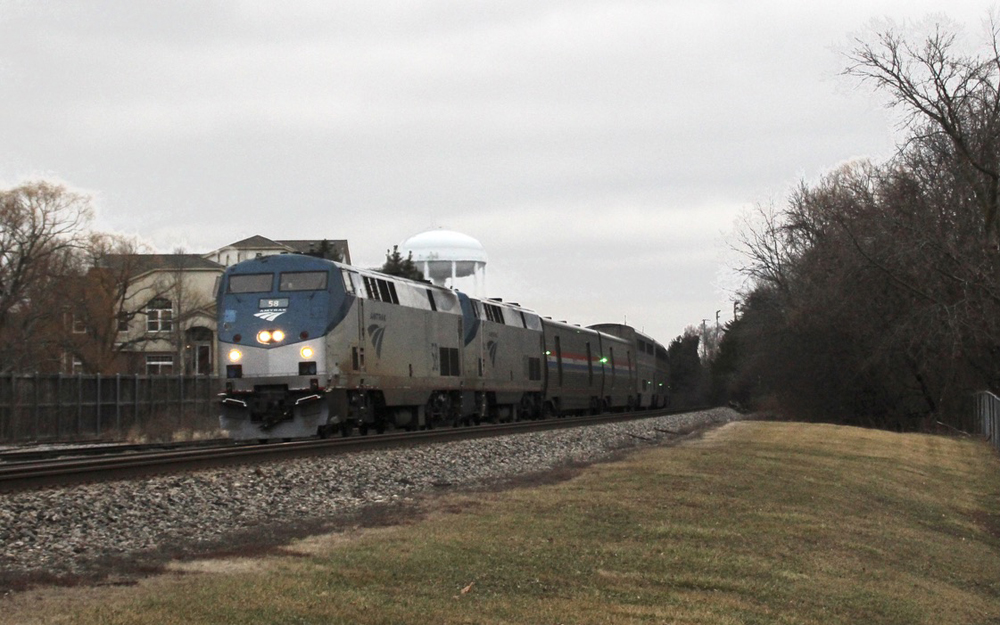 Though Empire Builder passengers weren't victimized by the  cancellations that occurred around the Christmas holidays [see "Weather cancellations impact Amtrak …," Trains News Wire, Jan 6, 2023], the train did have issues this week. A 12-hour delay caused by a disabled BNSF Railway freight west of Spokane on Jan. 19 meant there was no equipment for that day's eastbound Builder out of Seattle and Portland, Ore. Those trains were canceled. So was the westbound departure out of Chicago on Jan. 21, because Amtrak now lacks enough serviceable Superliners to act as a Windy City "protect" fleet for its western trains.
The California Zephyr hasn't had any outright cancellations, but numerous westbound departures have suffered serious en-route delays that have affected eastbound counterparts. The train that left Chicago on Monday, Jan. 16 lost 3 hours due to a locomotive failure before its first stop and another 12 hours west of Denver waiting for a recrew, and for boulders to be removed from the right-of-way. It was finally annulled at Sacramento, Calif., running 16½ hours late. That permitted its cars and locomotives to turn back to Chicago the same day, rather than miss a timely eastbound departure after completing the westbound's off-schedule trek to the Bay Area.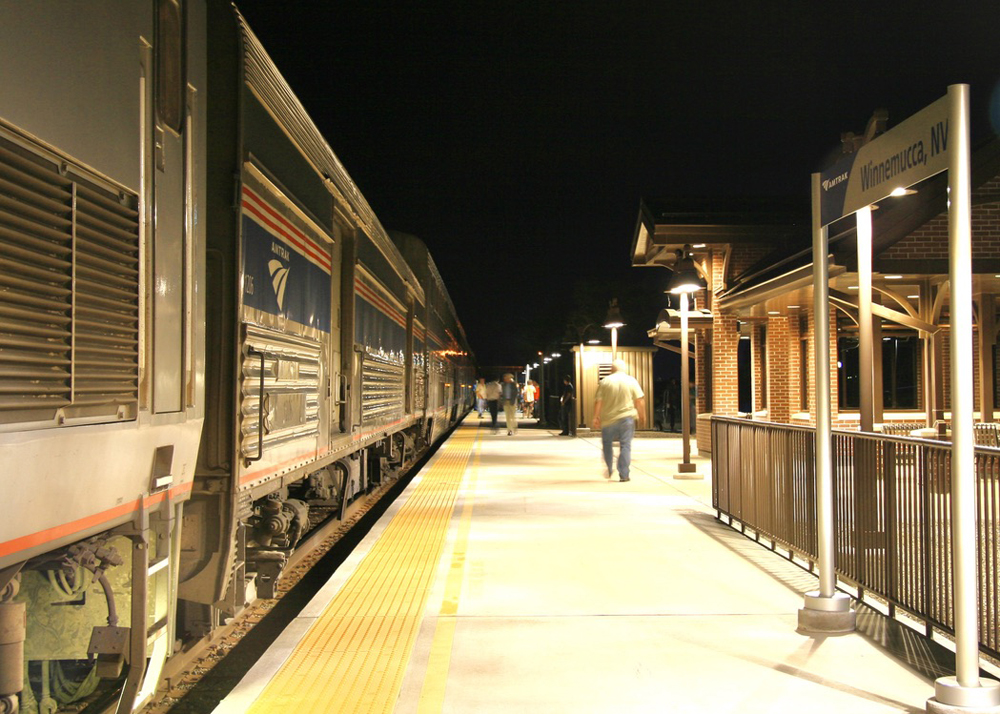 The Zephyr leaving Chicago on Jan. 19 was held for 6 hours at Winnemucca, Nev., after getting stuck behind a disabled Union Pacific train; following more congestion delays, it eventually limped into Emeryville, Calif., more than 12 hours late at 4:58 a.m. this morning (Sunday, Jan. 22). After servicing and rest for the Chicago-based onboard crew, today's eastbound train No. 6 departed at 4:20 p.m. instead of the scheduled 9:10 a.m.
"Amtrak alerts" notifications on Twitter and the company's website attribute "mechanical issues" as the reason for delays to long-distance trains every day. In addition to Zephyr issue cited above, recent examples are two eastbound Capitol Limiteds leaving Chicago on Jan. 17 (more than 2½ hours late) and Jan. 20 (over 5 hours late, after the locomotive broke down just outside the station).
Missed connections
 Network connectivity has been hurt by flooding-caused bridge damage to the Coast Starlight route south of San Luis Obispo, Calif. [see "Union Pacific's line on California coast remains shut down …," News Wire, Jan. 18, 2023]. Norfolk Southern's Monday-through-Thursday cancellation of the Atlanta-New Orleans portion of the Crescent is the result of an annual route outage. Buses provide alternate transportation on that segment through Feb. 16. The company has scheduled daytime trackwork in January and February over the last decade, but at least this year Mardi Gras falls the week after the work is set to conclude.
Not all trains arrive late, but when they are extraordinarily delayed, Amtrak incurs substantial expenses accommodating passengers who miss their connections. Between Monday, Jan. 16, and Saturday, Jan. 21, the Zephyr, Builder, and Southwest Chief each had at least one train that arrived into Chicago more than 7 hours after their scheduled mid-afternoon arrivals. If delayed, the average for each route's eastbounds hovered in the 3- to 4-hour range, enough to miss most Midwest Corridor connections.
On the other hand, two Chief and Empire Builder arrivals were early and one California Zephyr was only 1 hour, 10 minutes late, so on-time performance is possible.