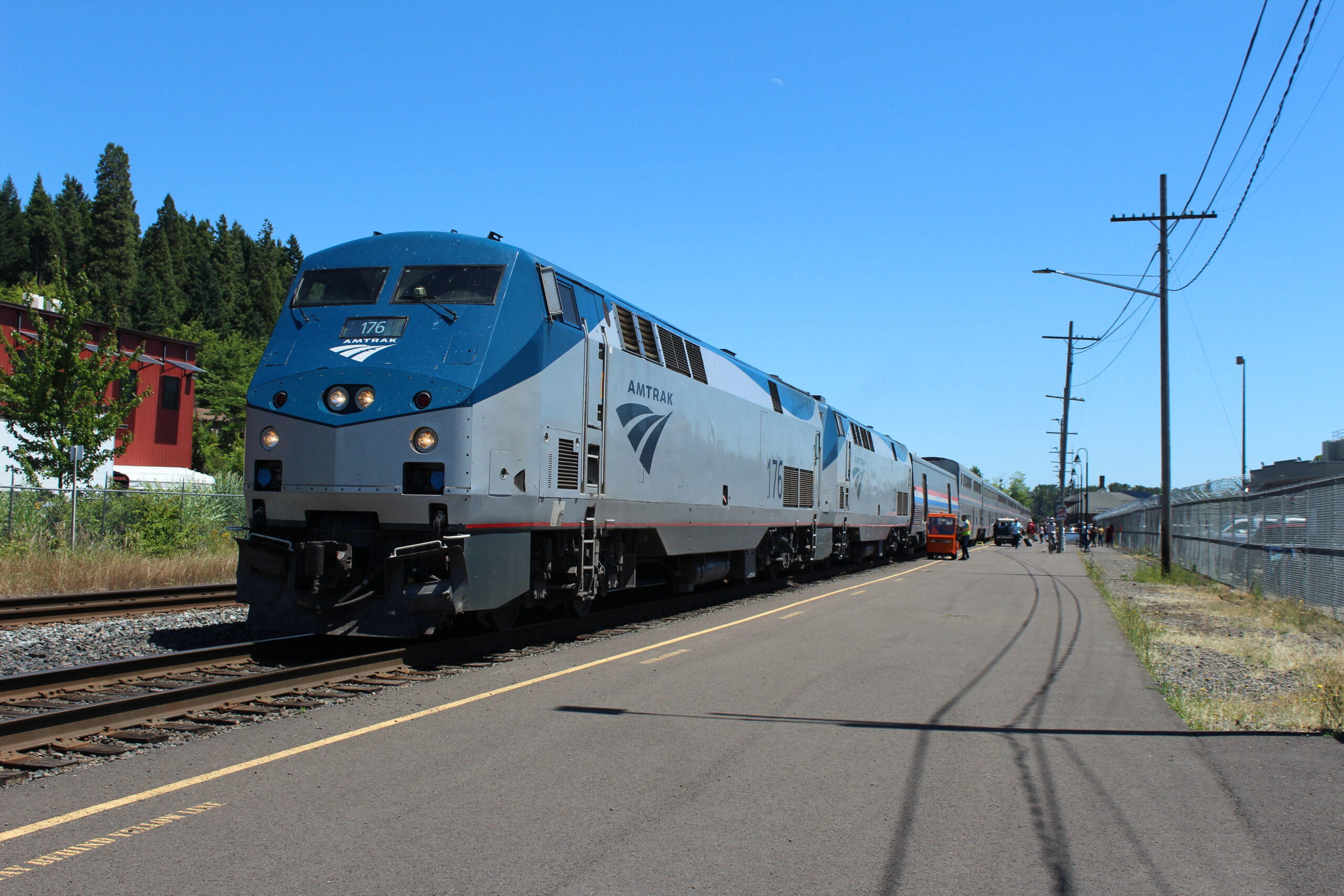 ---
CHICAGO — The well-publicized snows that buried Buffalo, N.Y., and resulted in a lengthy cancellation of the New York/Boston-Chicago Lake Shore Limited haven't been this winter's only disruptor of Amtrak's national network. Extreme weather since late December has also been responsible for two significant Amtrak long-distance train cancellations in the west.
Flooding truncates Starlight
The latest weather casualty is Amtrak's Los Angeles-Seattle Coast Starlight, which has officially been canceled in both directions north of Sacramento, Calif., through Sunday, Jan. 8. However, as of midday Friday, the reservation system is showing "sold-out" through next Wednesday, Jan. 11. Amtrak typically blocks new long-distance train sales to facilitate rebooking passengers displaced by earlier cancellations, or if it is likely a train might be canceled for an extended period.
Successive waves of rain have caused serious flooding north of Sacramento during the past week. The northbound train leaving Los Angeles on Dec. 31 made it as far as the California capital, then spent the next 24 hours there, reportedly waiting for a rested, qualified crew off of its southbound counterpart. That train had been held at Chico, Calif., six hours for clear track. Both trains detoured via Roseville, Calif., to escape flooding on the regular route.
New Year's Day Starlights were then canceled in both directions, as were trains departing Los Angeles and Seattle on Wednesday, Jan. 4. Beginning the next day, they only operated south of Sacramento. Although Seattle-Eugene, Ore., Cascades corridor trains have been operating with some weather and mechanical delays, Amtrak is not running a stub Coast Starlight to provide its usual daily round-trip on that corridor.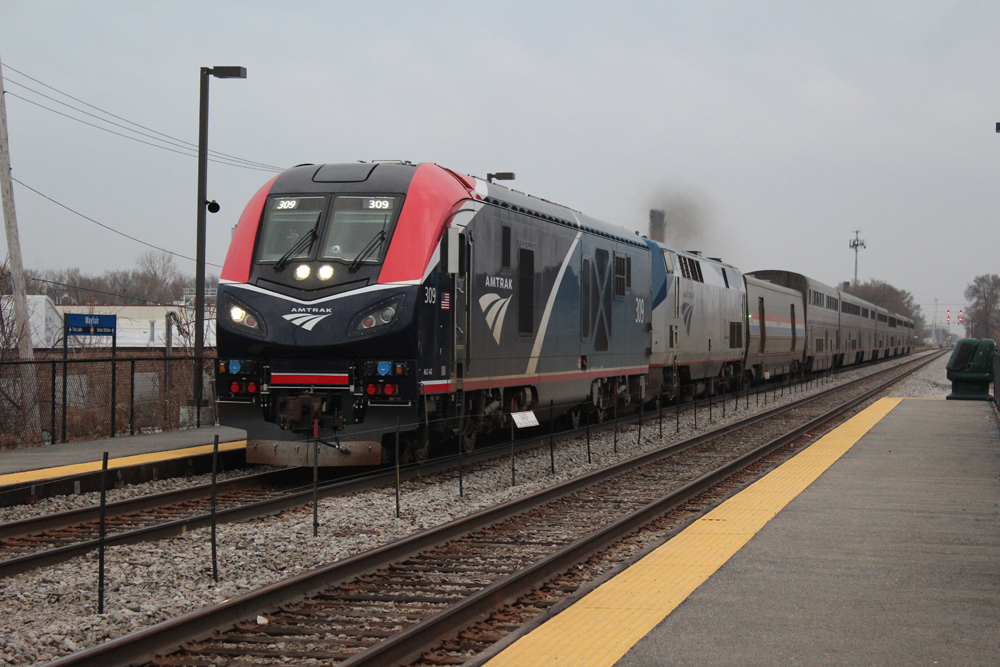 Snow, extreme cold hamper Builder
Empire Builder canceled for more than a week The company did begin operating a truncated Empire Builder between Chicago and St. Paul, Minn., for two days before full service was restored on the train's 2,200-mile route to and from Seattle/Portland, Ore., on Dec. 30.
With sub-zero temperatures and blizzard conditions threatening, Amtrak began canceling the Builder on Dec. 20 and 21 after all three Siemens ALC42 locomotives leading the eastbound train departing the West Coast on Dec. 18 completely shut down near Detroit Lakes, Minn. [see "Amtrak cancels more trains as winter storm advances," "News Wire," Dec. 22, 2022].
Although the snow would subside, extreme cold temperatures continued across Northern Plains to Chicago. Amtrak would announce a series of subsequent cancellations — in most cases a day or two before each departure, through the Christmas holiday weekend and beyond. Westbound trains did depart Chicago for St. Paul, on Dec. 28 and 29, returning back to Chicago the following day.
The trains provide a vital mobility link from Washington State to Wisconsin between communities that have few public transportation options. Trains News Wire asked Amtrak and BNSF Railway for explanations of why each day's Builder was canceled during the period, as well as the reason for the multiple ALC42 locomotive failures.
Though the operator and host railroad declined to reveal specifics, both have provided statements outlining the decision process.
BNSF spokeswoman Lena Kent, says her company, "provided daily updates to Amtrak's operating team regarding network conditions, forecast, and outlook so Amtrak could make informed annulment decisions for train nos. 7 and 8. Extreme low temperatures [minus-30s], elevated avalanche risk [rapid warm up and rain in Glacier National Park], and a flooding event on the Lakeside Subdivision [between Spokane and Pasco, Wash.] were contributing factors during the annulment period."
Regarding issues with the Siemens power, Kent tells News Wire, "While BNSF and Amtrak operating teams have been in discussion regarding ALC42 locomotives, BNSF has not implemented any ALC42 specific restrictions."
Amtrak spokesman Marc Magliari adds, "We work closely with BNSF to assess conditions on the route. In this case, after operating trains with many hours of delay and facing very severe conditions, we made the decision to cancel round-trips. These decisions are not made lightly, and we did so with an abundance of caution."