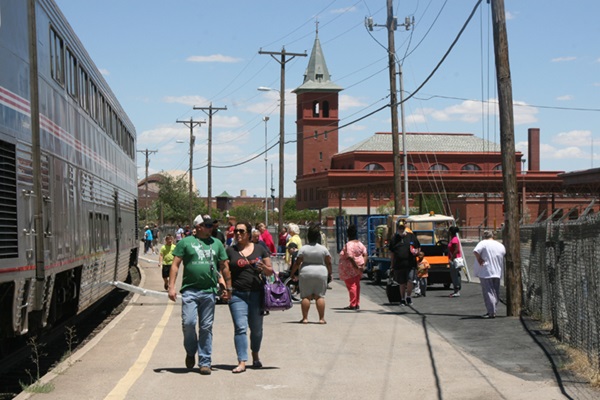 ---
WASHINGTON — Responding to filings from the host railroads involved, Amtrak has argued against "adversarial, party-driven litigation" or mediation in its request for the Surface Transportation Board to investigate poor timekeeping by the Sunset Limited, and urged the board to open that investigation immediately.
In a Feb. 3 filing, the passenger carrier argues that such litigation — as proposed by Canadian National — is "contrary to the plain text" of Section 213 of the Passenger Rail Investment and Improvement Act, under which it has brought its complaint to the board. That statute, it says, calls on the STB "to initiate an investigation," gather information, and make recommendations or award damages. Similarly, among other reasons for arguing against mediation — as sought by Union Pacific — it says the statute "does not contemplate Board-ordered mediation as a prerequisite."
Amtrak made the first-of-its-kind request for an STB investigation in December, taking aim primarily at Union Pacific operating practices [see "Amtrak asks federal regulators to investigate …," Trains News Wire, Dec. 9, 2022]. UP asked for mediation in its response in January, while CN — which mostly claimed it should not have to be part of the case — argued against the procedures proposed by Amtrak [see "UP asks STB to order mediation …," News Wire, Jan. 30, 2023]. BNSF Railway and Norfolk Southern have also offered brief filings asking the board to follow previous practice regarding discovery and litigation.
Union Pacific's filing argued that the current Sunset Limited schedule is the "root cause" of the train's timekeeping issues because it is not aligned with the customer on-time performance metric and standard established by the Federal Railroad Administration. Amtrak, in its response, argues that this is a "red herring," and that the current schedule includes sufficient recovery and dwell time to be aligned with the metric.