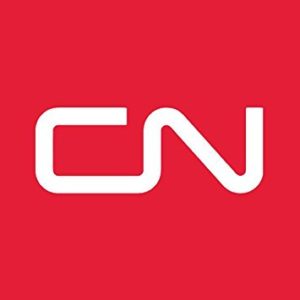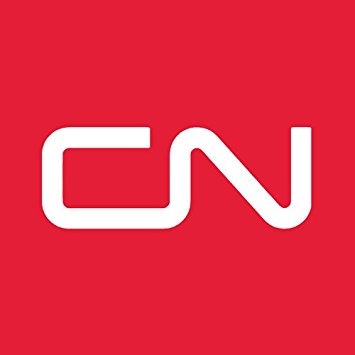 LONDON — TCI Fund Management today released its plan to improve Canadian National's operational and financial performance, saying that replacing CEO JJ Ruest with former CN Chief Operating Officer Jim Vena would usher in a new era of growth and profitability.
But TCI's plan, included with the launch of a website called cnbackontrack.com, sets no financial targets or operational goals for CN. Some analysts said they were surprised by the lack of specifics.
The activist investor, which holds more than 5% of CN's shares, says it has four priorities: Grow the business, make investments to expand capacity and attract new customers, develop CN's people, and tout the benefits of shifting freight from highway to rail as a way to fight climate change.
Ruest's CN has been pursuing the same strategy, largely by seeking to better connect the railway with consumers through expanded intermodal service. But last month CN, in response to TCI's criticism, unveiled a Full Speed Ahead plan to reduce the railway's operating ratio, cut costs and capital spending, and increase shareholder returns through a combination of earnings growth and share buybacks.
TCI said that's the wrong approach. "The knee-jerk, reactive, one year strategic plan is focused on short-term targets for operating ratio, huge share buybacks, asset sales, capital expenditure and headcount reductions (1,050 employees)," TCI said. "The operational plan does not acknowledge and address the fundamental issue of a lack of a culture of excellence, and is concerning because the network and operations are unprepared, and the current leadership team lacks the ability and credibility to execute it."
In addition to naming Vena as chief executive, TCI has nominated a slate of four independent directors to serve on CN's board, arguing that the current board lacks people with rail experience. The nominees are Gil Lamphere, a former director at CN, CSX, and Illinois Central; former Credit Suisse transportation analyst Allison Landry; former Union Pacific Chief Financial Officer Rob Knight; and retired CN executive Paul Miller.
TCI said the result of its plan to improve CN's governance, leadership, and network would produce "an efficient, high-service, reliable, low cost, low carbon, safe service plan with a re-energized team to execute, grow the business and take trucks off the highways."
TCI said a Vena-led CN would reduce costs and improve service, which would enable the railway to take market share from trucks. The railway's lower cost structure, TCI claimed, would enable intermodal to better compete with trucks in shorter hauls.
CN would offer more frequent and more reliable service, TCI said, and by generating more profits the railway would be able to expand track capacity to connect new customers and short line railroads to CN's network.
TCI also said that making CN more profitable would enable the railway to relieve pinch points on its system and make investments in technology to improve capacity, velocity, and safety.
TCI touted Vena's record at CN and Union Pacific, where he was chief operating officer in 2019 and 2020. UP's costs fell and operational metrics improved as Vena accelerated UP's implementation of an operating model based on Precision Scheduled Railroading.
CN had no immediate comment on TCI's plan, but executives likely will field questions from analysts tomorrow during the railway's quarterly earnings call.
TCI's slate of directors and proposal to replace Ruest with Vena will be considered during a March 22 special meeting of shareholders.
Analysts said it was unclear if TCI's plan would sway investors. Says one analyst: "There's no there there."
Independent analyst Anthony B. Hatch said TCI's priorities for CN "seem very familiar, almost universal."
Intermodal analyst Larry Gross says it's simplistic for TCI to claim that a lower cost structure by itself can enable intermodal to compete in shorter lengths of haul. "As length of haul drops, fixed costs per load, such as terminal and drayage, loom larger," Gross says. "If costs are lowered by lengthening trains and closing terminals, then service declines and dray costs rise. This will more than offset any linehaul efficiencies."