Meet Dick Christianson
What was your first train set (or locomotive)?
I didn't fully realize until recently (I'm 78) that my dad was a model railroader. Let me explain. I got my original Lionel train set (No. 675 Pacific with smoke and a whistling tender, a flatcar, a Lehigh Valley hopper, and a Southern Pacific-style caboose) in 1950. Mom and Dad bought this 1949 set used from an intern at Sacred Heart Hospital in Eau Claire, Wis. Turns out he had bought the set a year before as a Christmas gift for a nephew. Apparently, someone else had the same idea, so he sold his gift to my parents who turned it into my December 24, 1950, present.
The photo shows my dad on the left running the train, in the center is my Uncle Irv (I'm on his lap), and Uncle Jean is on the right. You can see that they're more into the trains than I. You know the cliché: Dad bought me a train for Christmas so he could play with it! Honestly, at age 5 I was probably a little young. I didn't have a concept of fast or slow, only fast! Disaster for a locomotive without Magne-Traction racing through O-31 curves! Both jeweled, die-cast, boiler-front marker lamps were broken off before I was 6! Thank goodness for reproduction parts.
My model railroading dad built the first layout (though Mom, Dad, Janet, and I all spent time in the kitchen making the papier-mache mountain (with tunnel) that went in one corner of the 5 x 10 loop with a pair of switches forming a shortened loop. A few years later, Dad built a second, much bigger layout with a figure-8 over and under route that included a siding and a loop inside the lower loop of the 8. Eventually, we built a third layout on which I could run two trains, but for some reason it wasn't as good as the second one. Probably because I built more of it myself. It's actually that wonderful second layout that made me realize that, though Dad never referred to himself as a model railroader, he was one. He knew things only someone who had read Model Builder, Model Railroader, or some of the Lionel literature could have known: dried coffee grounds mixed in brown paint to serve as roadbed and ballast, sawdust dyed green for grass, timber trestles and concrete viaducts straight out of Lionel's "how-to" booklets.
So, what's the point of this? All the quality time spent with my dad, mostly watching him build the first two layouts, paid off big time. In 1978, after years of college, grad school, and 5 years' experience as a magazine editor, Model Railroader magazine editor Russ Larson hired me. Over the next 28 years, I moved from MR's copy editor to managing editor, to founding editor of Classic Toy Trains, to assistant publisher, to Editor-in-Chief of Kalmbach Books, and for my last two years, back to managing editor of Model Railroader. What a wonderful, fun career, and all because of a lightly used Lionel train set and a dad who spent time with me building model railroads. Oh, and so I don't forget, at about my current age Dad built his first and only N scale layout! By any definition, and though he probably didn't think of himself that way, Dad was certainly a model railroader! Thanks, Dad!
What has been your biggest modeling success?
I want to change the question just a little bit to "What has been your biggest model railroading success?" And to that I'd say it was the work I/we did with Kalmbach's magazines and books. Russ and I and our fantastic writers, editors, photographers, illustrators, designers, and support staff made MR the world's largest, most successful, best illustrated, best written magazine in the world. Model Railroader, at its peak, regularly sold 230,000+ copies worldwide. And those weren't the same 230,000! Readers came and went, so no one really knows how many customers we reached. And Classic Toy Trains exceeded 80,000 readers and was nearly three times the size of its nearest competitor. I'm proud of having been a part of the team that did those things.
Now, as for modeling success? In toy trains, it would be a big O gauge layout that members of the CTT staff and immensely knowledgeable and talented contributor (and very close friend) John Grams built over several years in my basement. We considered it a toy train version of the MR&T, Model Railroader's club layout. After hours we enjoyed each other's company, honed our modeling skills, increased our knowledge, tested new products, and just had fun. As far as scale modeling goes, at work I was primarily a manager and editor. My job didn't include a lot of modeling. I left that to those who were way better at it than me: Gordy Odegard, Jim Kelly, Andy Sperandeo, and Jim Hediger at the start. After that came others, some of whom are still Kalmbach employees. In fact, I can't think of anyone who came through as a modeler/writer/editor who wasn't a more skilled modeler than me. But that's why we hired them! Always hire people who are better at your job than you are! I got to run the Clinchfield (completed just before I started), the Breakneck Mountain Ntrak module was my idea (though others built most of it) and I wrote the stories. That was a really neat module up close.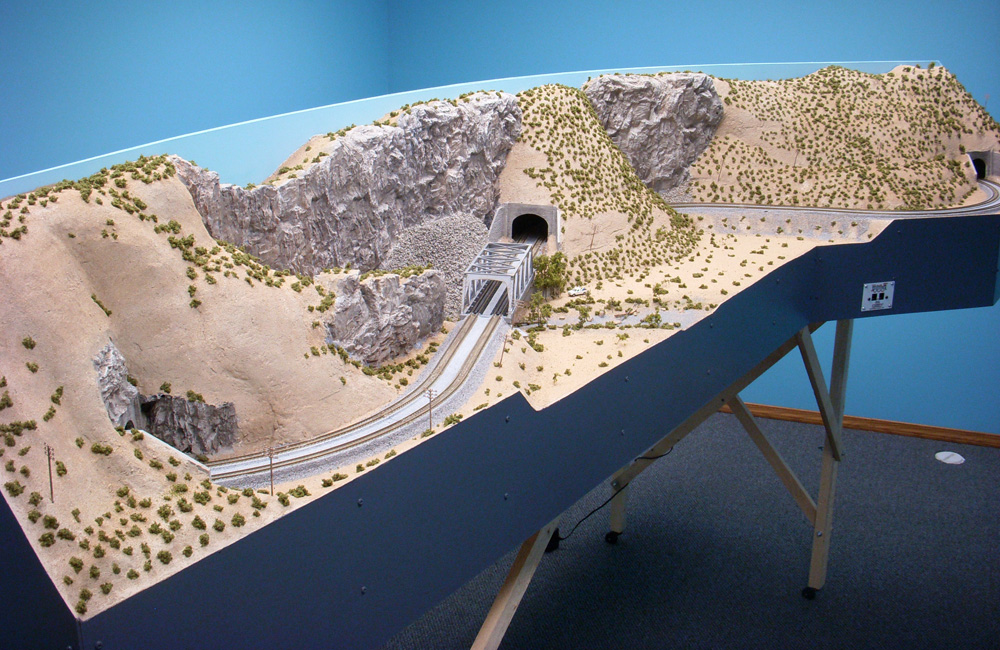 As for MY biggest modeling success, after I retired, editor Neil Besougloff asked me to conceive, design, and build an N scale layout using Kato's Unitrack super-elevated curves, a new product at the time. I had always loved the Santa Fe and Union Pacific in the desert southwest, and I enjoyed browsing through John Signor's book, The Los Angeles and Salt Lake Railroad Company: Union Pacific's Historic Salt Lake Route (1977). Bingo! The Salt Lake Route, a roughly 4 x 9 N scale layout I built in my basement for Model Railroader magazine in a pretty big hurry. It was fun, pressure-packed, and really affirming to see it turn out well enough to be in the pages of the world's premier model railroading magazine (January 2010 and following).
What was your biggest modeling mistake?
Again, I'm rewriting the question. TWO biggest modeling mistakes. These are related. First mistake: I messed something up while wiring my retirement O gauge layout. I had wired about two-thirds of the AC-powered, three-rail layout and everything was working fine – at least as far as I knew. Then, one night while running a Lionel passenger train around the layout in the dark – nighttime running on a lighted layout (scale, but even more so on a "toy train") – is the best: red and green switch (i.e., turnout) lanterns, block signals, semaphores, street lamps, yard lights, interior lights on passenger cars – it's a beautiful thing. Anyway, I'm running the trains and I notice one section/block where the wheels are clearly sparking. Short circuit, I guess, but not strong enough to stop the train or make it change direction. Do you think I could figure out the problem? I could not. I tried everything I could think of. But no.
So, I made mistake 2. I began work on my retirement N scale layout, thinking a solution to mistake 1 would eventually present itself. It's now 3 years later, and no progress has been made on mistake 1. I have made good progress on my N scale layout, however. But here's the problem with mistakes 1 and 2. Because I couldn't solve no. 1, I let it sit while time passed. I'm now 78, have a hard time getting up and down from under the layout (even though it's chest-high), and trying to solder wires down there while wearing trifocals is downright dangerous.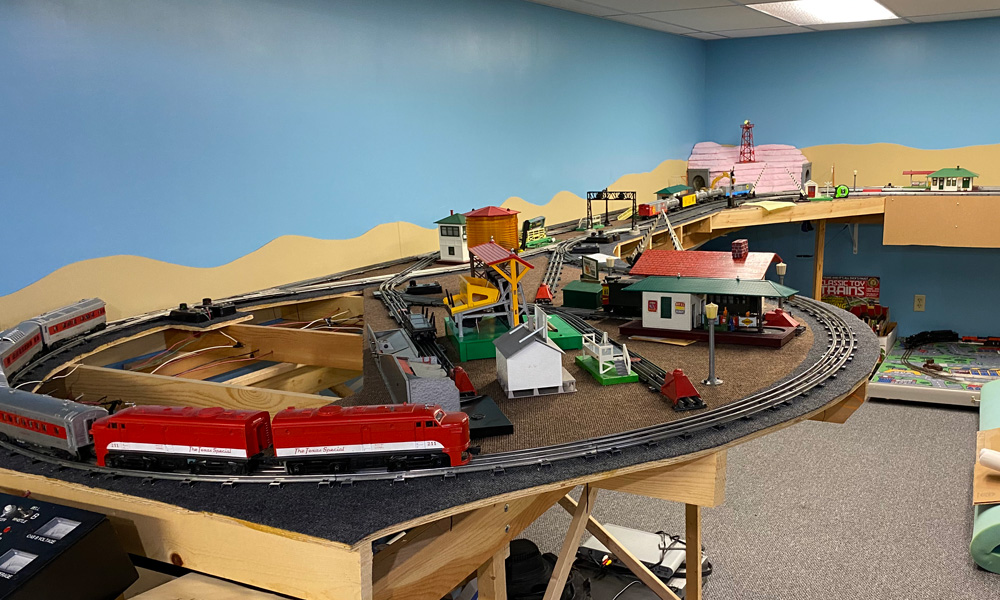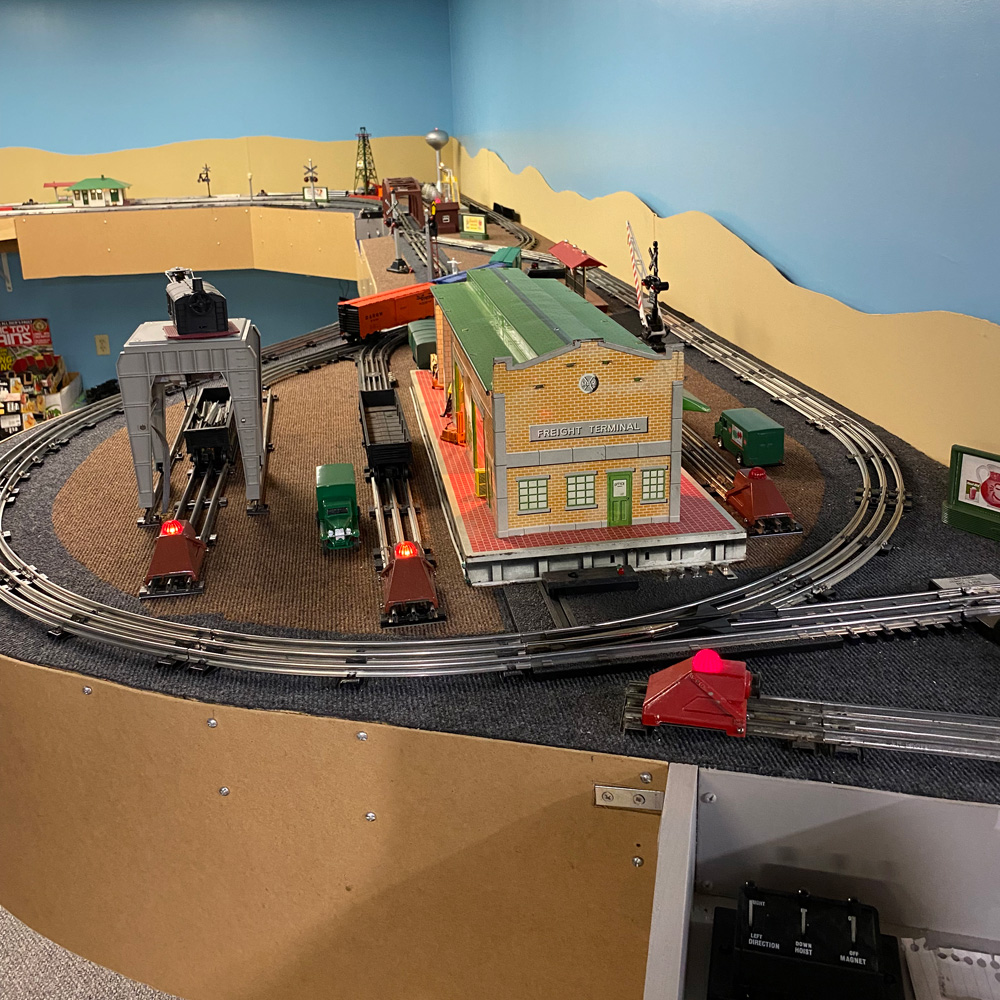 Finally, I decided it was time to move on from my toy trains (some of which I've enjoyed for 73 years!) so my wife and kids don't have to deal with them later on. A short time ago I sold them all. It's a bittersweet relief, but it was time. The point of mistake 2 is that it gave me an out. I could work on that and not work at solving the problem on the O gauge layout. My suggestion, pick a scale and stick with it through completion; then move on to a different scale if you want. Don't try to do both at the same time. Just my thoughts.
What's your least favorite modeling task?
See question above. Wiring!
What project(s) have you been working on recently?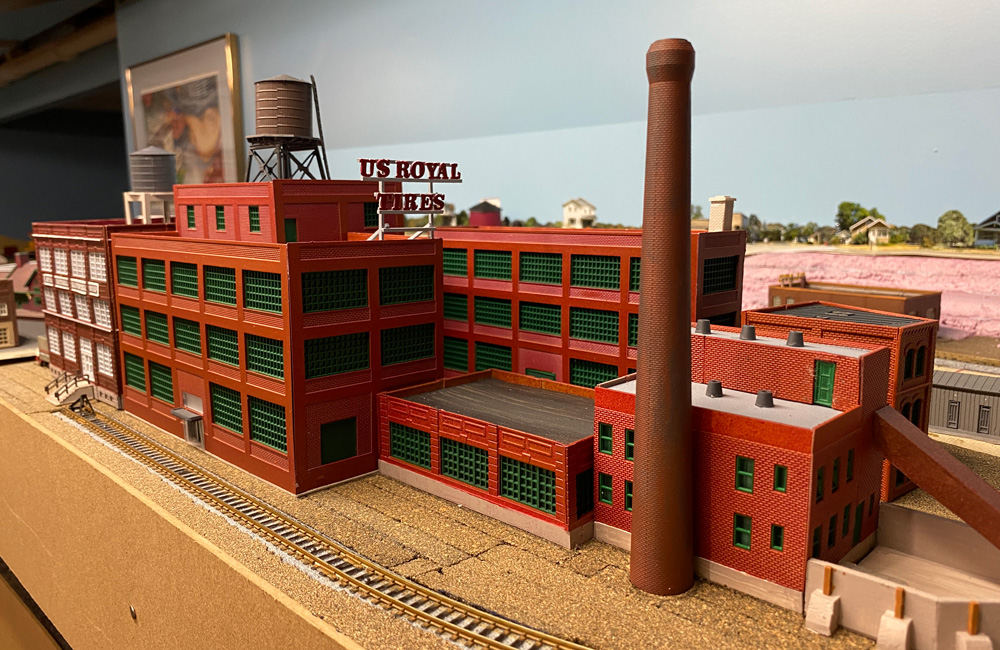 See questions above. About 44 years ago I declared I wanted to build an N scale version of part of the busy 1950s railroad scene (Milwaukee Road, Soo Line, and Omaha/Chicago & North Western) in my hometown of Eau Claire, Wis. Better late than never! All the track is laid and wired (very simple), the landform is shaped in Styrofoam, structures are assembled (though not yet weathered), and streets are built but not glued down yet. Final shaping, Sculptamold, ground cover and trees will finish it. Maybe by this fall, or if not, summer at the latest. I'm liking it so far.
What advice would you give to a new hobbyist?
Find a friend to model with. Get together once a week or every other week and share the hobby. Going it alone – Russ Larson called it "lone wolf modeling" – is okay, but it's better if you have someone to talk with, bounce ideas off of, share expertise. The years I spent modeling in John Grams' company, before we moved to Eau Claire and John passed away, were among the best years – right up there with modeling with Dad – of my model railroading life. I strongly recommend you do your best to find someone to share the hobby with. My two cents.