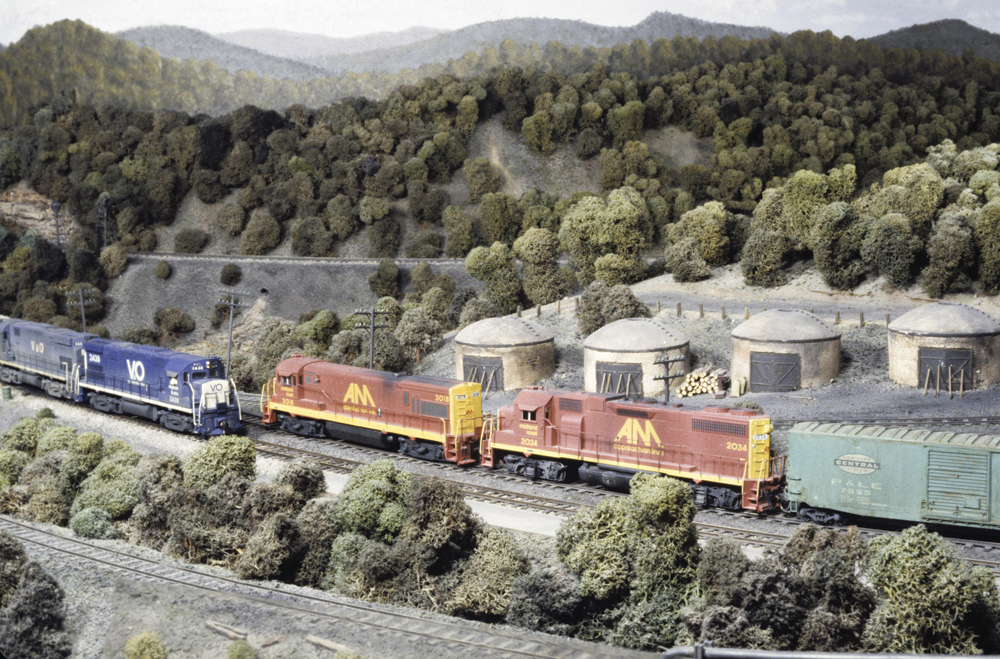 One of the hobby's most influential contributors, W. Allen McClelland, died at age 88 on October 28, 2022, following a massive stroke the previous day. He had been his usual ebullient self to the very end.
I had the privilege of knowing and working with Allen beginning in 1970, and along with Doug Gurin and Jim Boyd, we produced the groundbreaking "The V&O Story" series in Railroad Model Craftsman in the mid 1970s. A lifelong friendship developed between us, and with Steve King, we created the Appalachian Lines merger of our three railroads.
Ironically, I had just finished writing a book for Kalmbach Media, Allen McClelland and His Virginian & Ohio: The Man Who Changed Everything, this past summer. Fortunately, Allen lived to review and approve color proofs of the entire book and to read the many accolades it contains from many of the hobby's most experienced and respected modelers, freelancers and prototype modelers alike.
Documenting his myriad accomplishments did indeed require an entire book. Among them were walkaround command control, a practical Centralized Traffic Control system in the days before computers, beyond-the-basement traffic planning, and the Good Enough principle that suggests we set the bar high but not too high and ensure everything we do reaches that level.
On top of everything else, he was among the finest people I have ever met, always ready to help, always willing to share. With his passing, the door has closed on one of scale model railroading's most important and prolific eras. – Tony Koester, contributing editor, Model Railroader magazine

Read Allen's obituary and view a Virginian & Ohio photo tribute.