General Electric U34CH diesel locomotives helped modernize commuter rail operations in northern New Jersey in the early 1970s.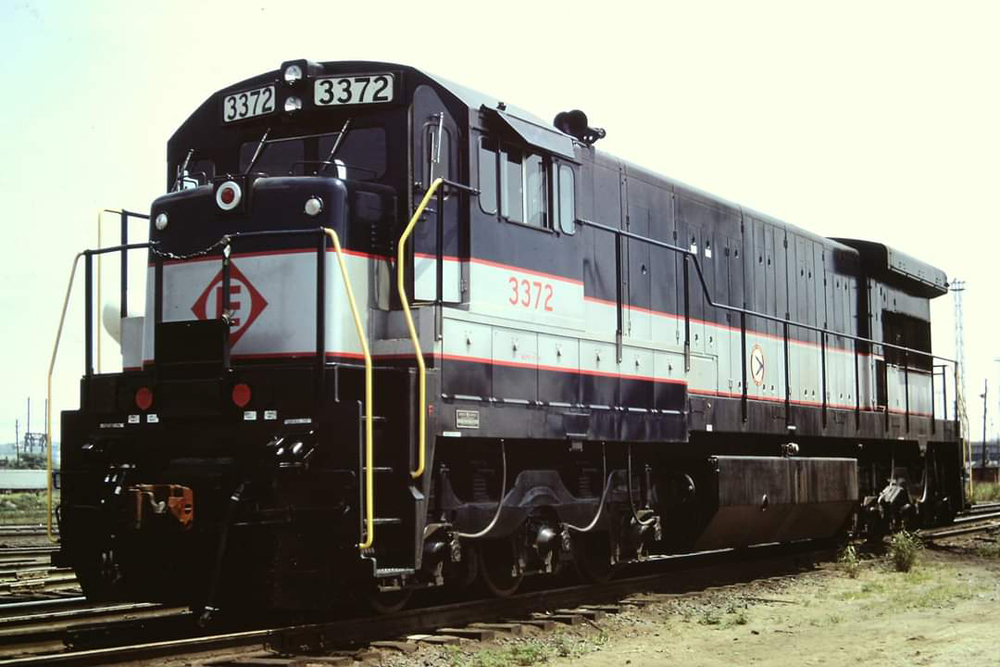 A passenger version of the U36C, the U34CH was built between 1970 and 1973 for the New Jersey Department of Transportation as a commuter locomotive. The 32 units carried Nos. 3351-3382 and operated over Erie Lackawanna routes out of Hoboken Terminal.
The model used part of the 16-cylinder prime mover's output to provide power for train heat, lighting, and air conditioning (the "H" is for head-end power), with 3,430 hp left for train propulsion. Its external appearance is almost identical to a U36C, which started production almost a year later, but the hood lacks the air intake screens behind the cab on the sides. Both models share the same 67-foot, 3-inch length.
In the 1960s, GE supplied 10 steam boiler-equipped U28CG locomotives to Santa Fe, which shared the same outward appearance of a six-axle hood unit.
Like the EMD F40PH, the U34CH needed to run at full tilt, 960 rpm, to generate the head-end power for the train. This gave it a distinctive sound, even when standing still.
New Jersey Gov. William T. Cahill rode a special inaugural train of new state-funded equipment, powered by a U34CH, on Jan. 21, 1971. The Pullman-Standard "Comet I" commuter coaches came about at the same time.
The U34CH diesel locomotives were inherited by NJ Transit in 1983 with the assumption of Conrail's commuter rail operations. They were retired in 1994 with most scrapped or sold to South America. However, NJ Transit donated No. 3372 to the United Railroad Historical Society of New Jersey, which has completed a restoration in partnership with FMW Solutions LLC.
"It was a revolutionary locomotive and it laid the ground work for the locomotives of today," says former URHS President Larry Gross "It's unique and the only one in existence."