Current Issue — Spring 2022
Classic Trains Spring 2022 issue.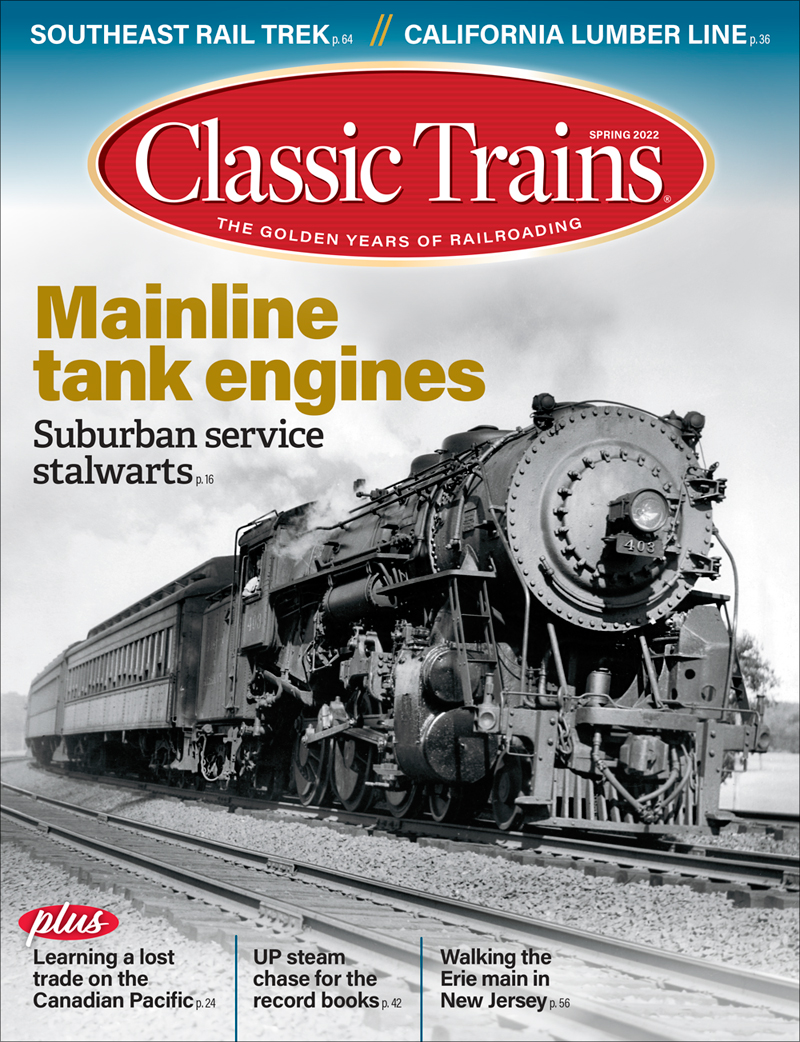 Featured
In this Issue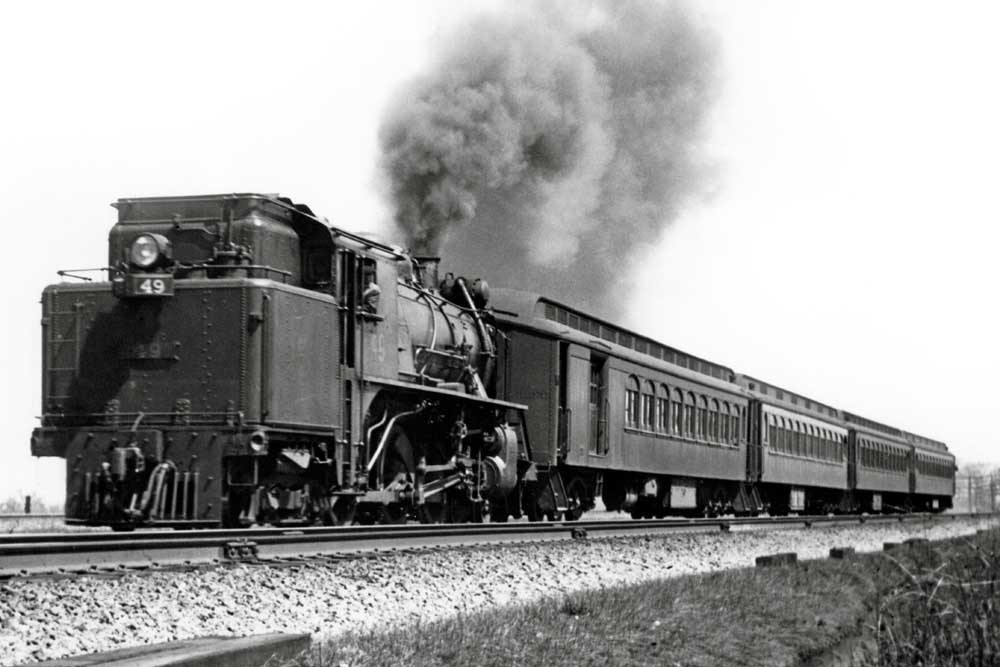 Suburban Stalwarts
When tank engines ruled the commuter routes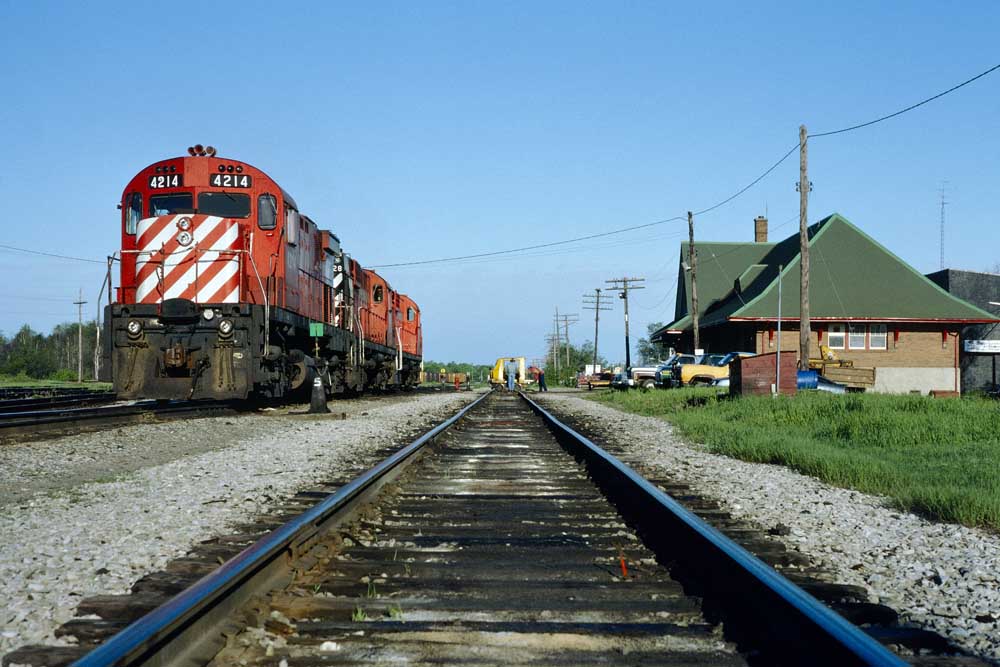 The Last of the Brass Pounders
Learning a dying craft was the first step to becoming a dispatcher on the CP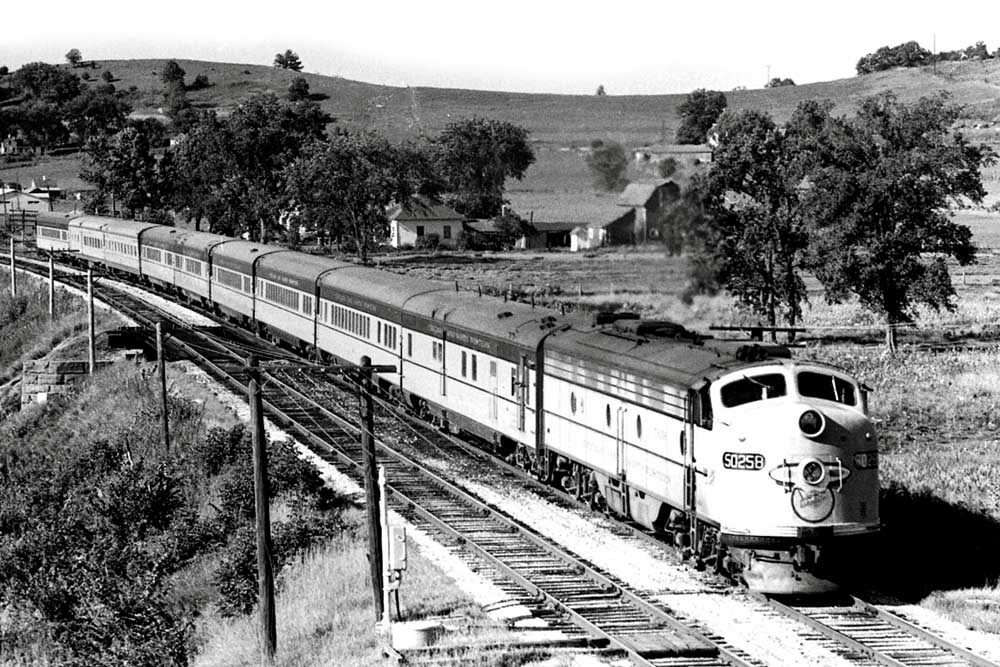 The 'Dakota 400' at its Zenith
A detailed look at a less famous cousin of the 400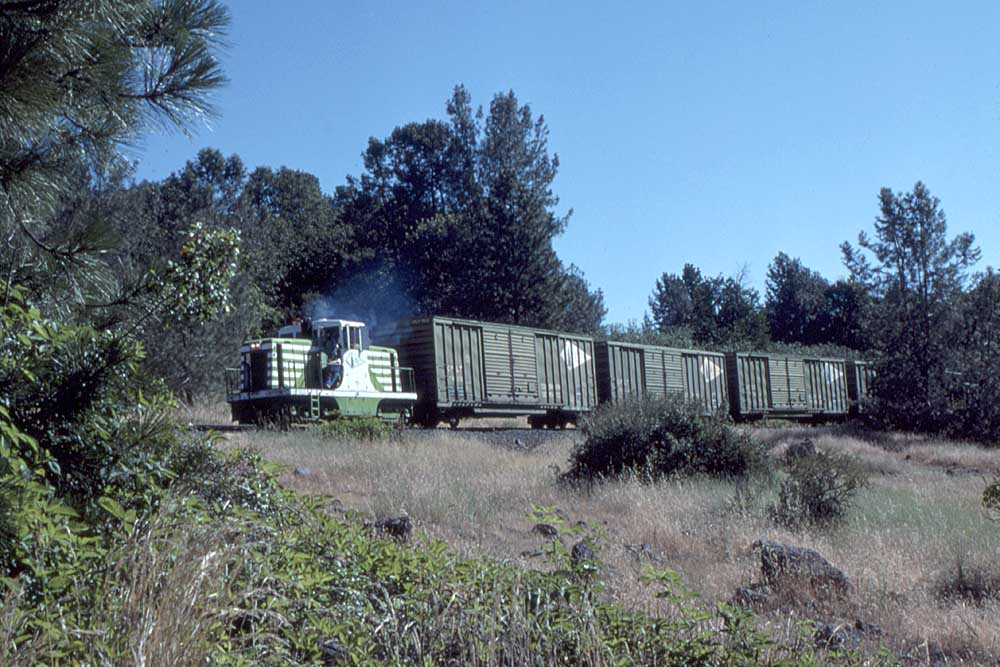 Apple Hill Railroading
Two Northern California lumber short lines are long on history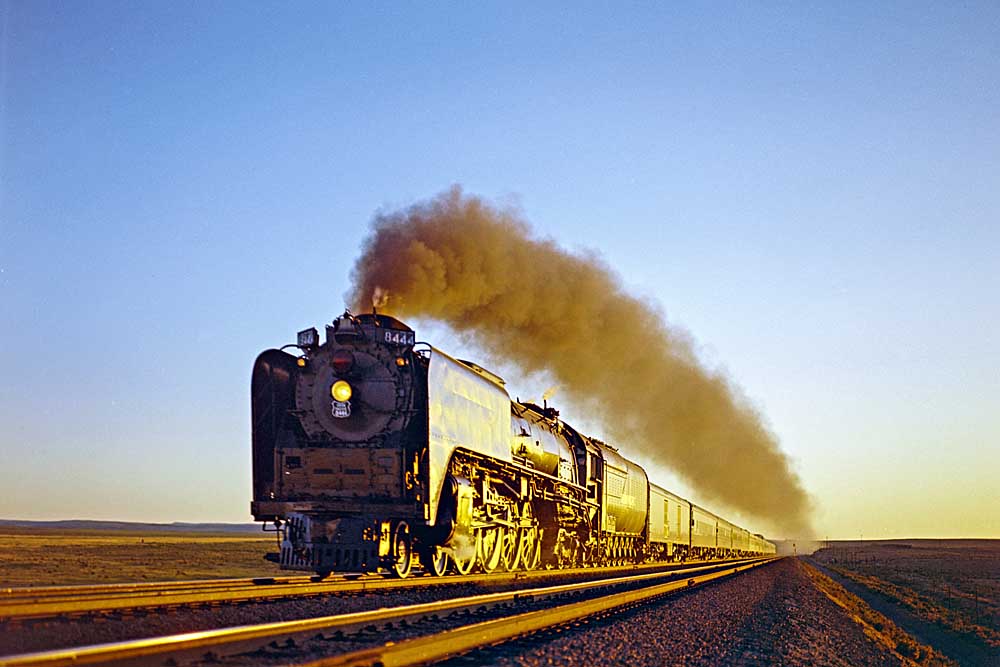 The Best Day Ever
A trek for UP steam in Wyoming creates two book-cover photos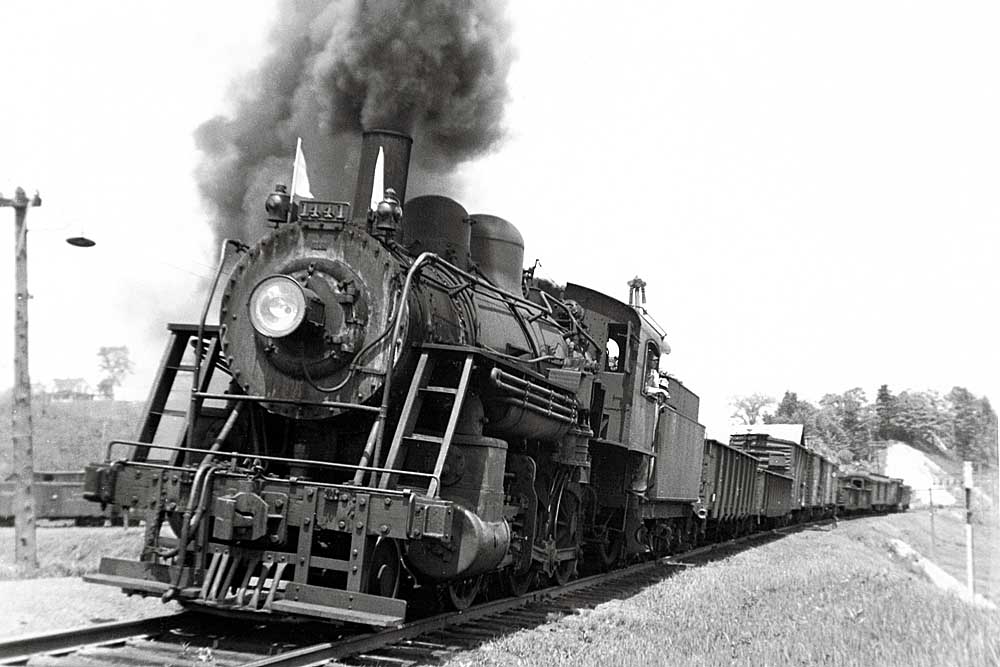 Train Time at Townsend
Memories of a simpler time on a Boston & Maine branch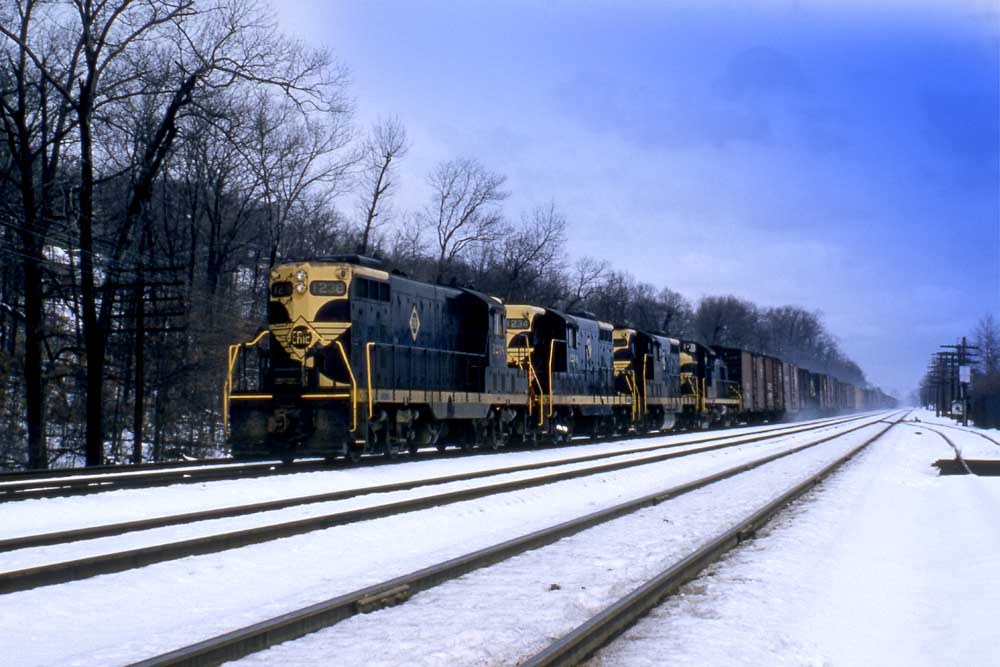 Trek on the Erie
Two teenagers explore the Erie in New Jersey … on foot!
What's in a Photograph?
Olympian Hiawatha's second section, hurrying express reefers west, takes coal and water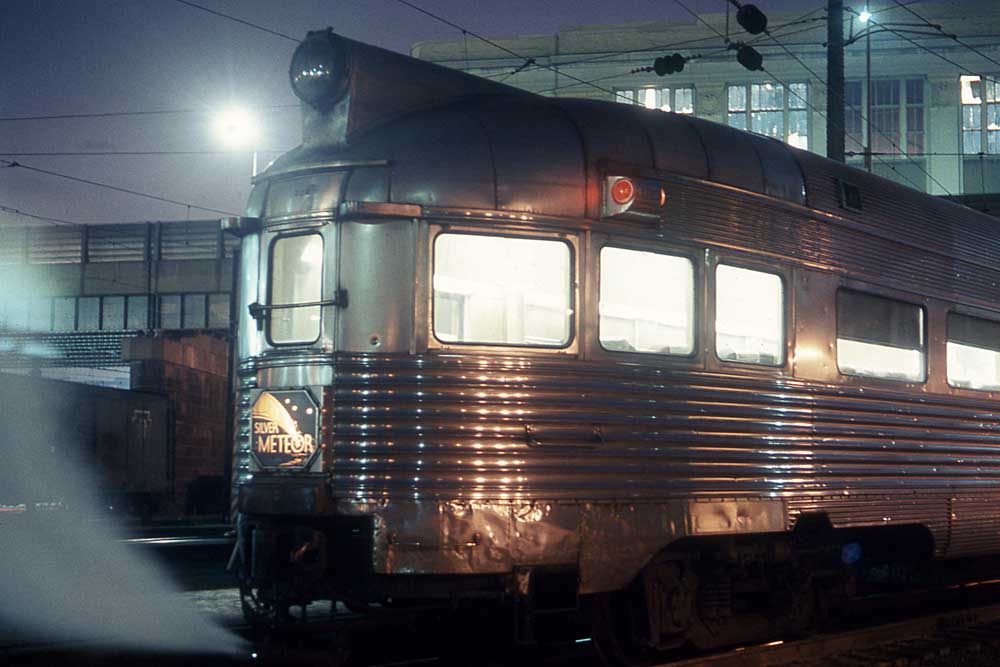 Southern Swing 1968
An uncertain future of passenger trains not ridden prompts a convoluted circle trip
Welcome  I Like Trains, too
Head End  A potpourri railroad history, then and now
Fast Mail  Letters from readers on our Winter 2021 issue
True Color  A fan for life?
Mileposts  Commentary by Kevin P. Keefe
The Way It Was  Tales from railfans and railroaders
Car Stop  Locals in the Lehigh Valley
Bumping Post  Toledo's glass edifice