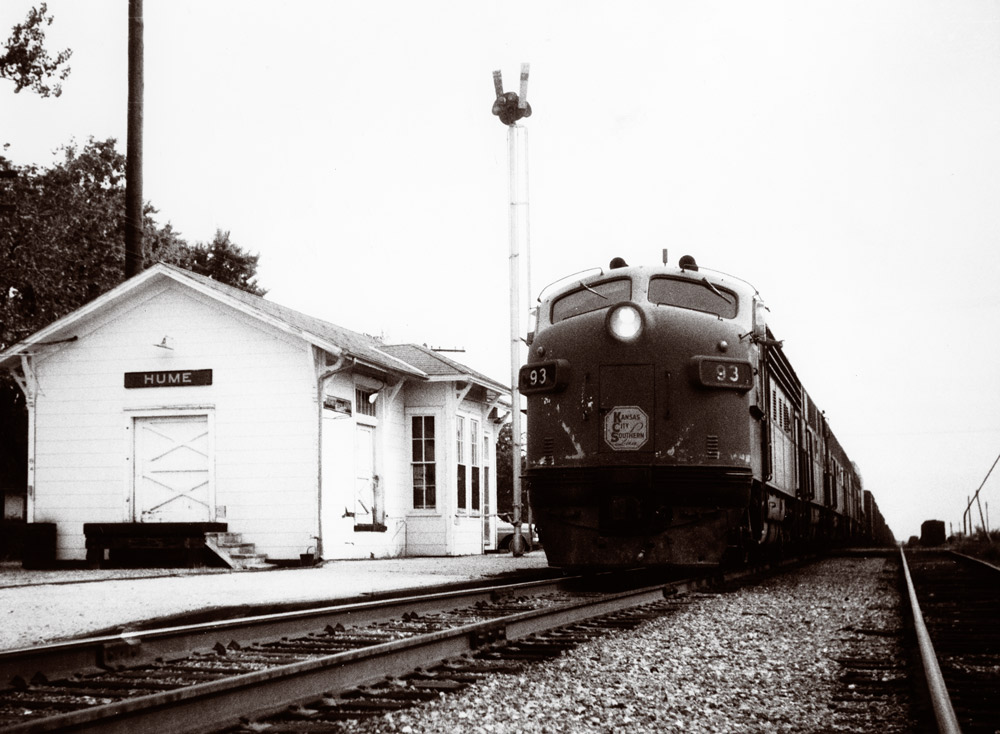 Throughout the 1960s, my grandfather owned a filling station in the tiny town of Lanagan, south of Joplin in the southwestern corner of Missouri on the Kansas City Southern main line. Every weekend I would be at the station, and once my chores were done, I was free to wander about the area. The KCS went straight through, with a passing siding governed by searchlight signals. Once those signals turned red, I knew a train soon would appear, either a southbound coming through Anderson or a northbound coming through Noel.
In those days I was in elementary school, and my imagination was good. I imagined myself as Sgt. Saunders from the ABC-TV show Combat, which was about a U.S. Army unit fighting in France during World War II. Armed with my BB gun, it was my job to keep this part of the railroad open and protect it from the "German army."
One day, deep in my pretend role, I looked at the signal to the north and saw it was red, so I knew a southbound freight was close. I was sure, in my mind, that there was an enemy soldier in the first boxcar that went by with open doors. Sure enough, as the train was passing, there came a boxcar with the door open. As it passed me, I fired my BB gun at the imaginary soldier.
All of a sudden, above the noise of the train, I heard a voice yell out, "Son of a b—-! What was that?" As I watched the boxcar go by, a hobo appeared at the door and gave me a "one-finger salute." I had never seen that before. Apparently I'd hit the man with a BB.
I ran back to my grandfather's filling station to tell him the story. As a Cub Scout, I knew we used two fingers in a salute, and I knew the military used all four fingers, so I asked my grandfather to explain the "salute" the hobo gave me.
My grandfather said it was something I would have to figure out as I got older. I long ago figured it out, of course, many times over, as I now am retired from a career as a locomotive engineer for the Missouri Pacific/Union Pacific, having run over the Sedalia and River Subdivisions between Jefferson City, Mo., and Kansas City.