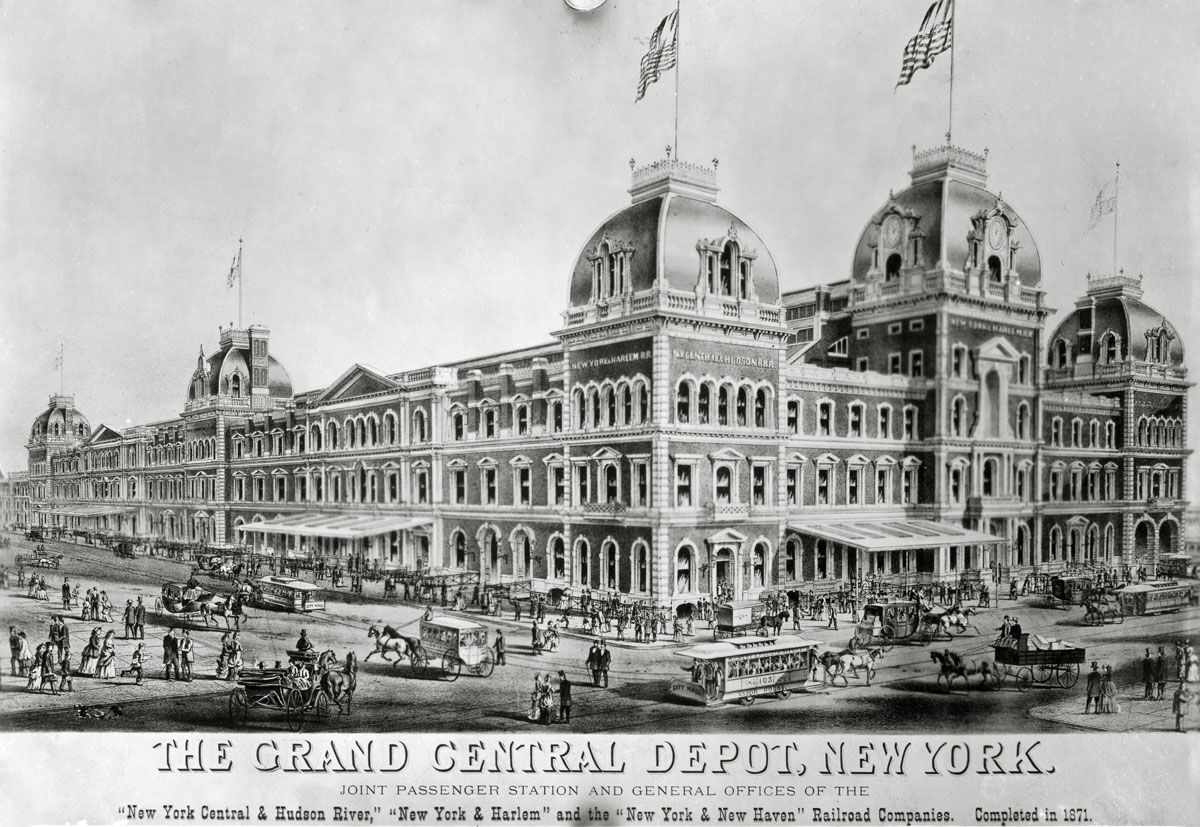 Before Grand Central Terminal, an older structure called Grand Central Depot was built on the same 42nd Street site in Manhattan. Modeled after ornate European train stations, Grand Central Depot opened in 1871. Within 30 years, ballooning rail traffic had rendered the facility obsolete.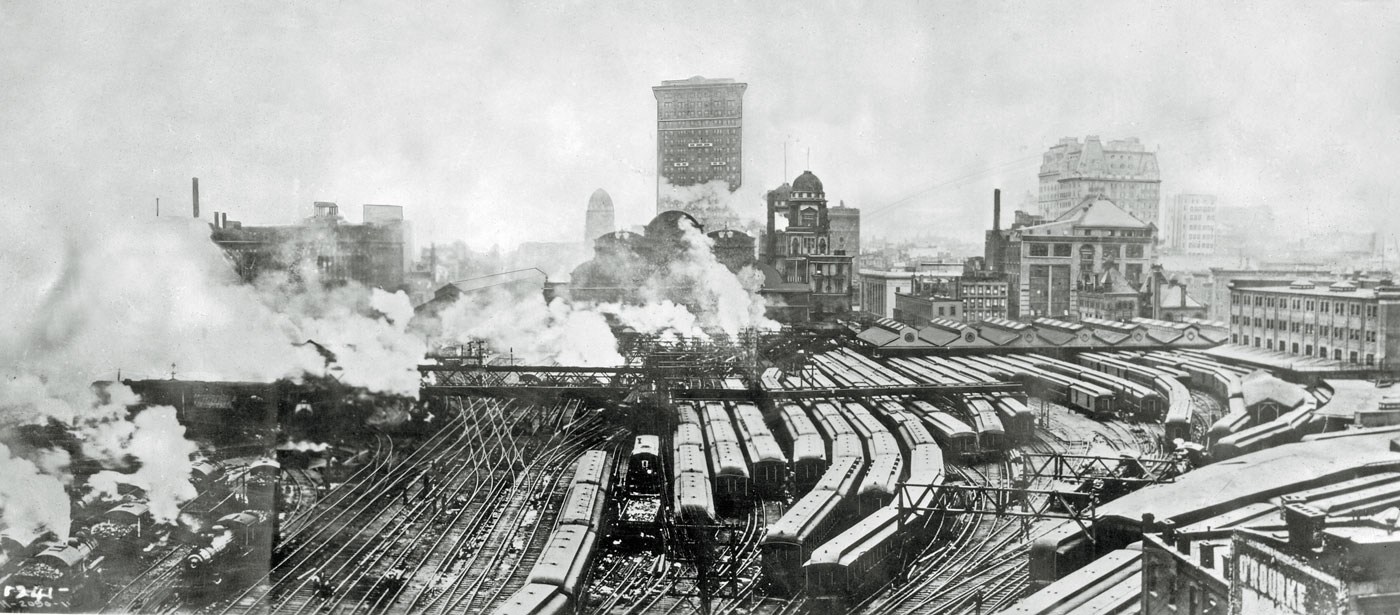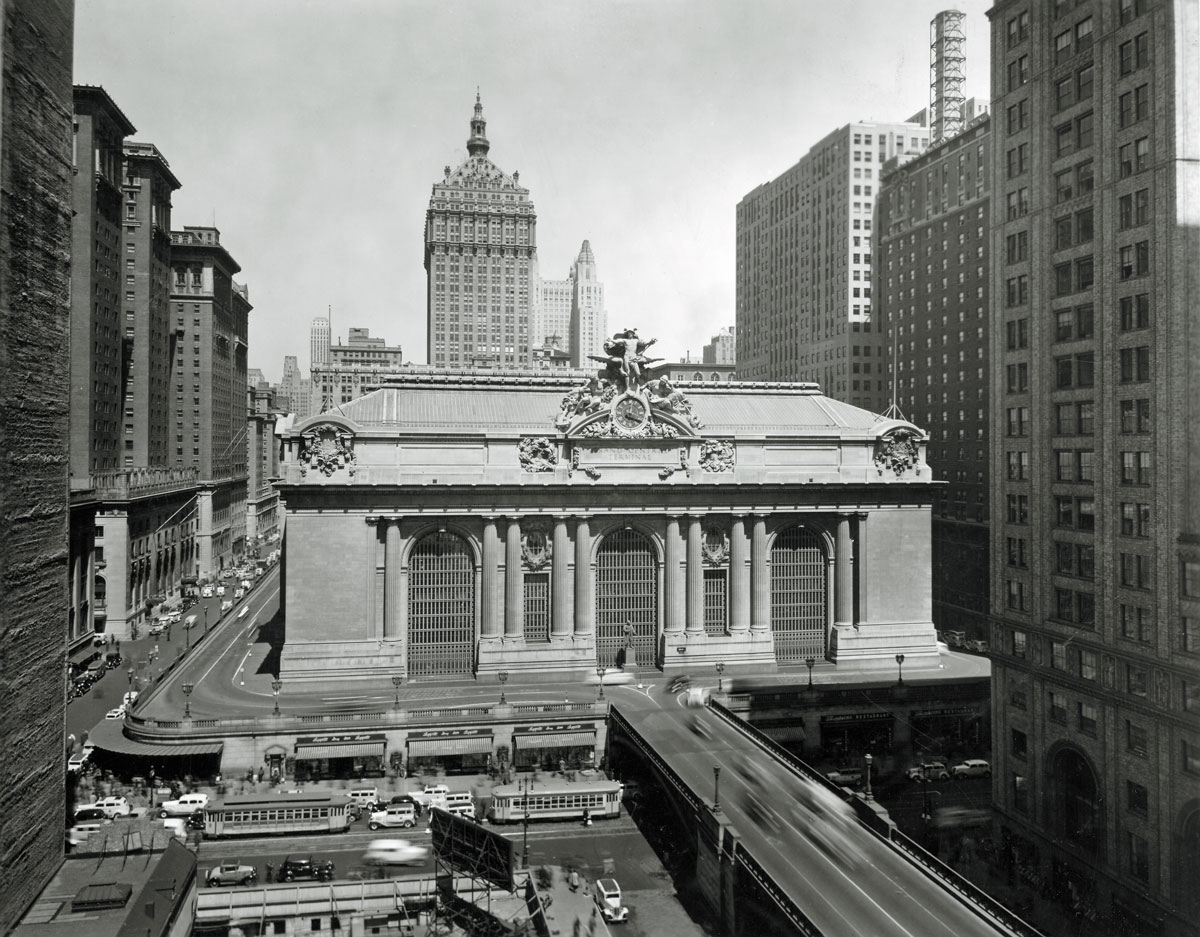 Grand Central Terminal opened on Feb. 1, 1913. The elevated roadway that directs Park Avenue traffic around the building was completed in 1919. Behind the terminal, the spire of the New York Central Building (now the Helmsley Building) rises up.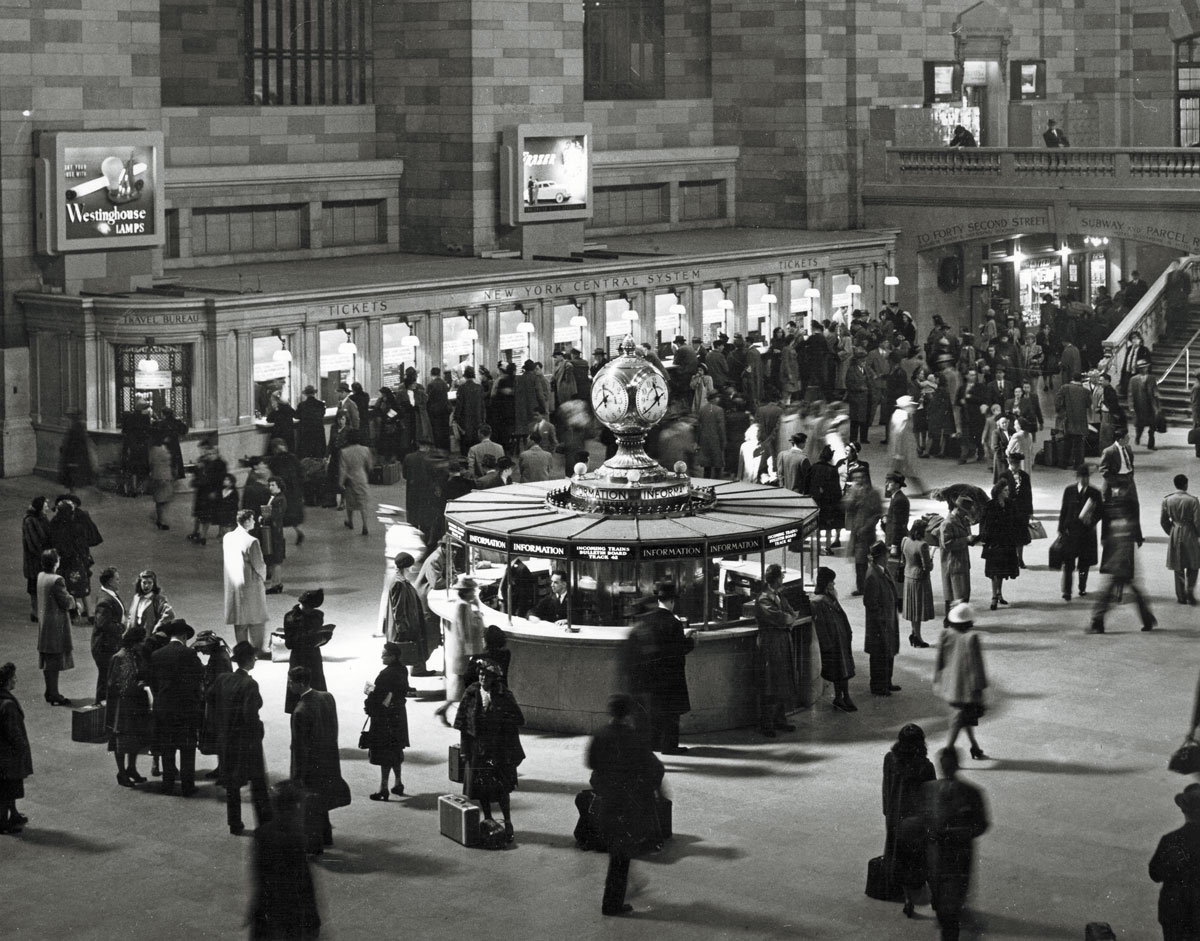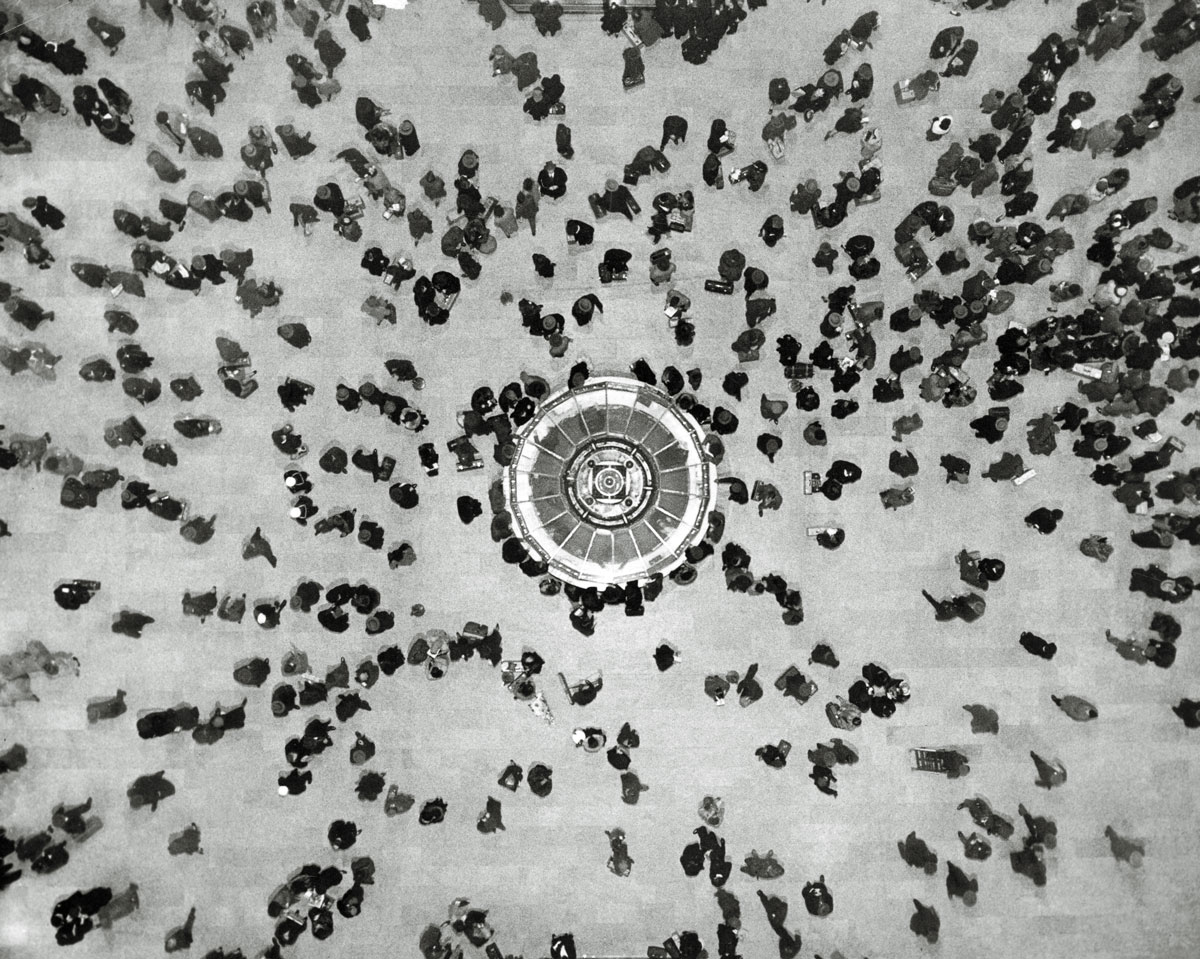 Sunlight streams through the skylights and falls onto the Tennessee marble floor of Grand Central Terminal's Main Concourse, in this view made during World War II looking toward the East Balcony.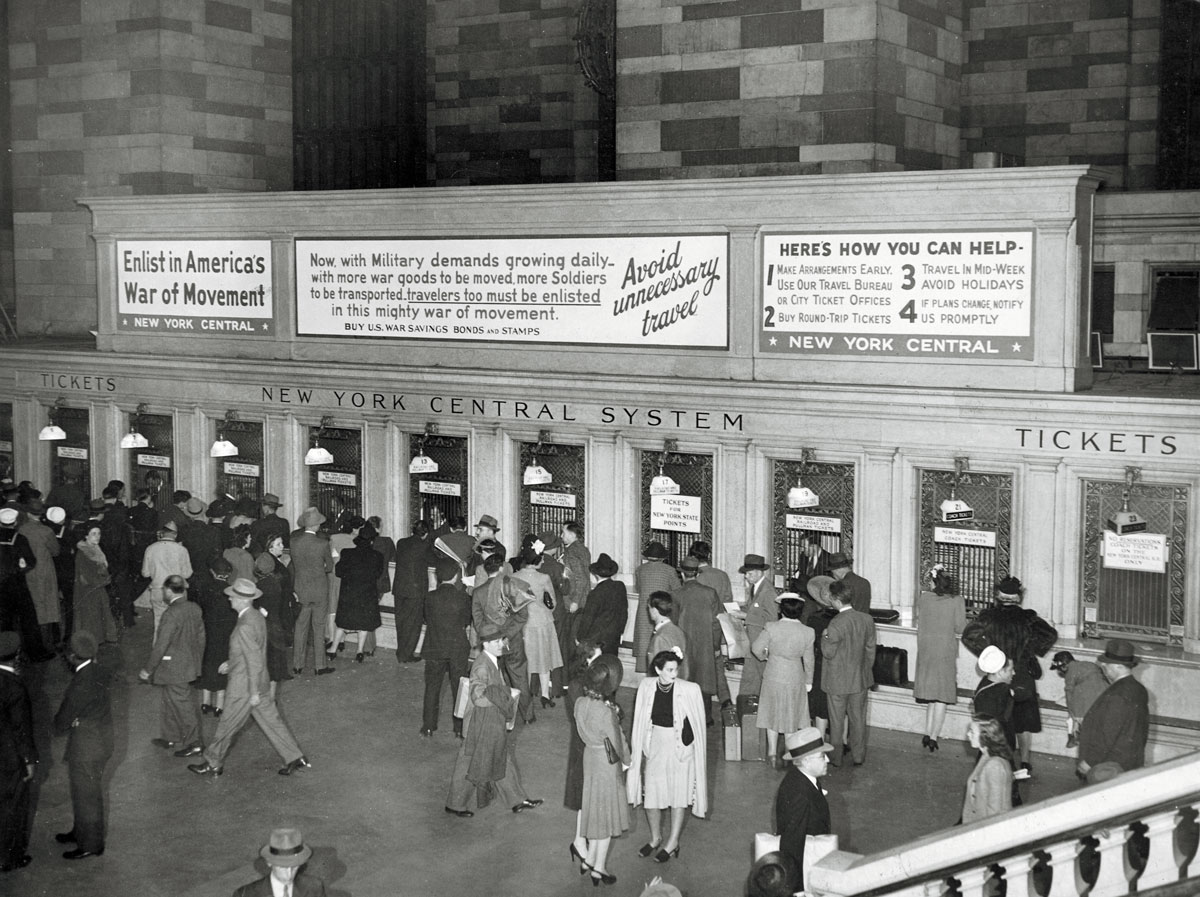 In 1947, 65 million people passed through Grand Central Terminal, 40 percent of the nation's population. Long lines at the terminal's ticket windows were a common occurrence, prompting the railroad to display cautionary signs advising citizens to "avoid unnecessary travel."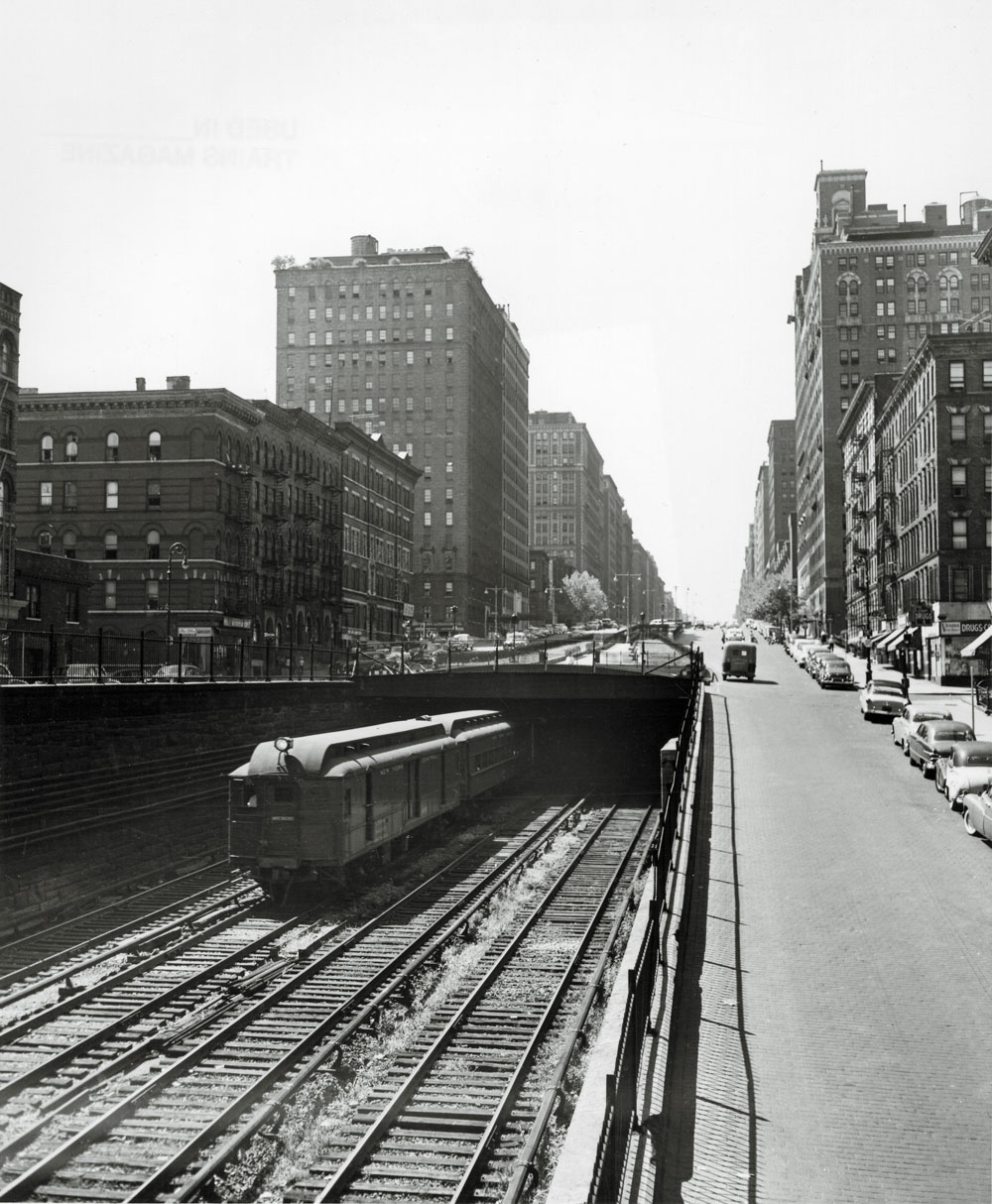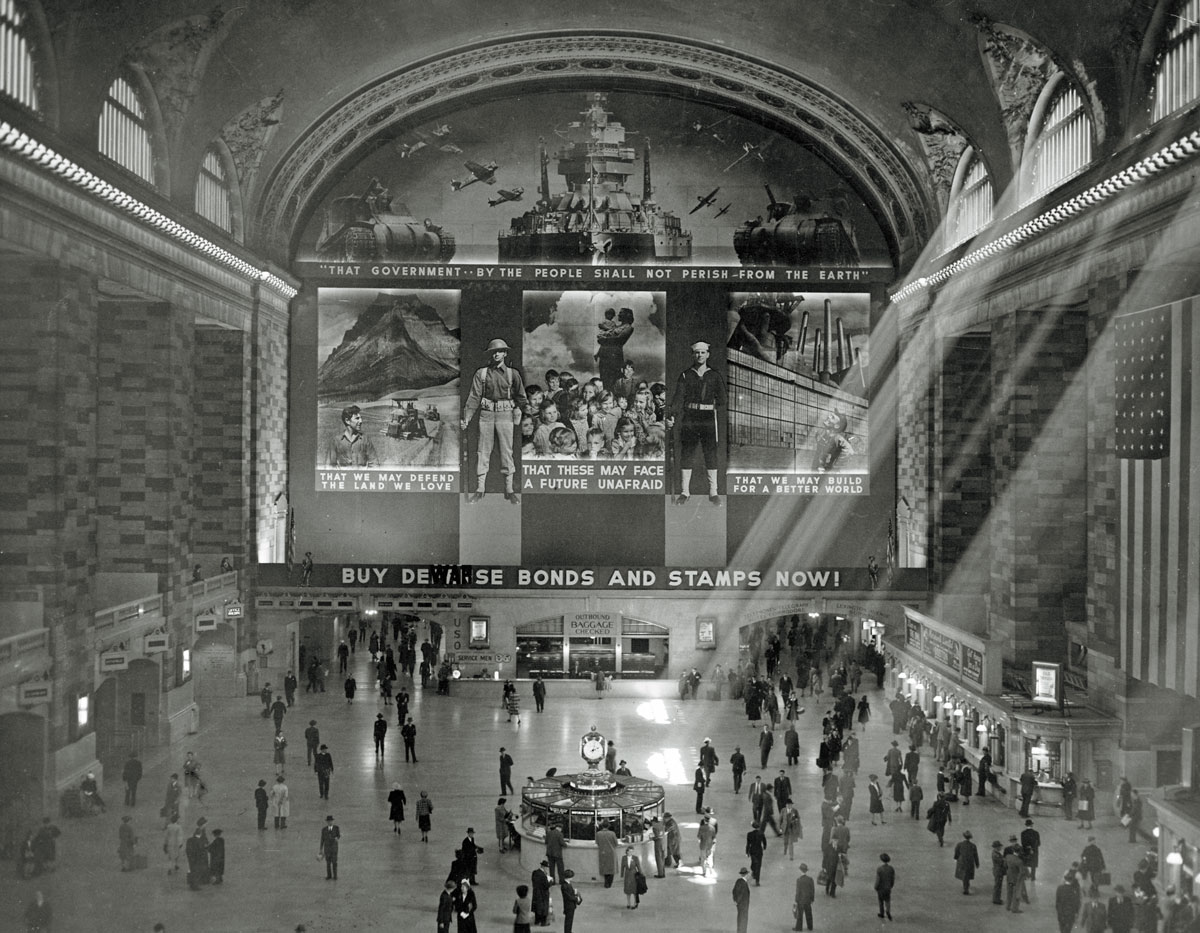 The U.S. Treasury mural, one of the largest photographic murals in the world, occupied Grand Central Terminal's East Balcony during World War II. Later, this space would be the home of Eastman Kodak's "Colorama," a changing display of giant Ektacolor transparencies that ran from 1950 to 1990. Today, the balcony is occupied by a giant Apple Store.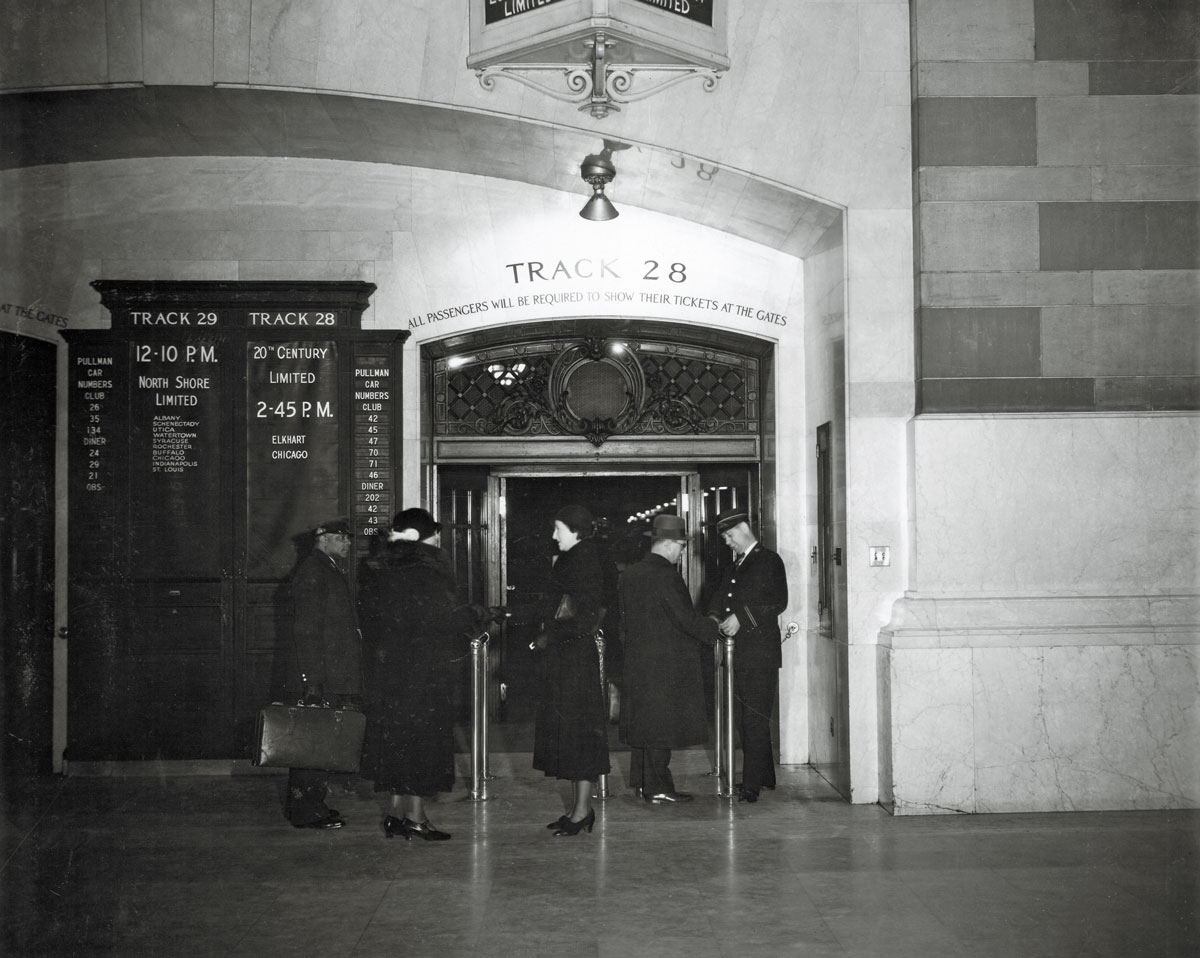 Travelers show their tickets to the gatemen posted at track 28, where New York Central's famed 20th Century Limited to Chicago will soon depart. Signs by the gate indicate that the train has a 2:45 p.m. departure, and carries eight Pullman cars, in addition to a club car, dining car, and observation car. All aboard!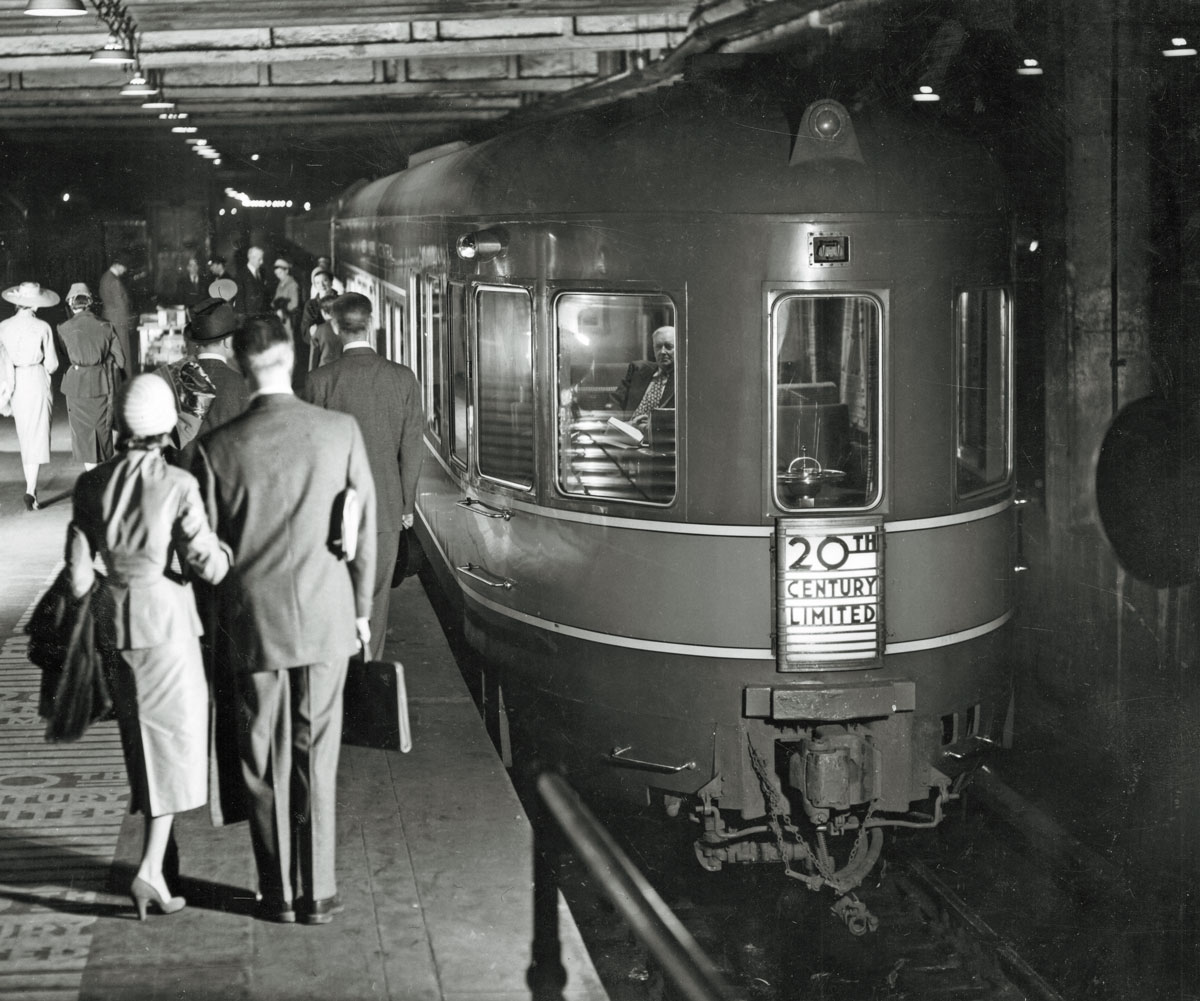 Rail travelers about to board the deluxe 20th Century Limited at Grand Central Terminal walk down a red carpet bearing the train's logo, past the train's signature round-end observation car. The Century ran from 1902 to 1967.

Trains magazine celebrates Grand Central Terminal's 100th anniversary in our February 2013 issue with a comprehensive look at America's most famous railroad station, from its planning and construction a century ago, and the thwarted attempts to place a skyscraper above it in the 1960s, to the incredible restoration work completed in recent decades that has not only improved railroad operations but made the terminal one of the most-visited destinations in the United States.
Illustrated with historic and contemporary photographs, plus charts detailing train volumes and routes, you won't want to miss Trains magazine's special centennial coverage of Grand Central Terminal in our February 2013 issue.
This selection of photos provides a look back at Grand Central Terminal during the early and middle 20th century.