Do people wreck train photos? A common situation that really irritates a lot of rail photographers is when people get in the way of their picture taking.
If you are attempting the perfect "roster shot," I suppose that could be an irritant. But having railroad employees, passengers, and other fans in your photos should be seen not as a problem but a blessing. Having people in a picture gives life to mechanical objects and helps create a scene, rather than just a picture.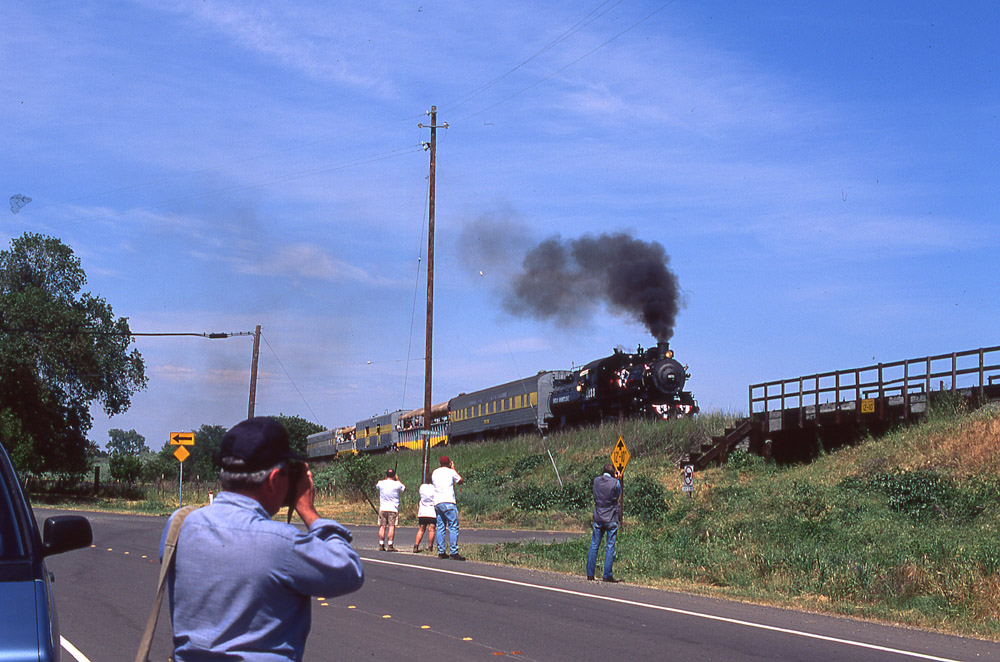 No. 1: Look at the photo on the Yolo Short Line with former Southern Pacific 0-6-0 No. 1233 powering a sold-out excursion just south of Sacramento, Calif. It was a beautiful sunny day and fans came out in droves for the occasion. Would this shot be better without the people lineside? I don't think so. Nobody is going to confuse this train as being a regular movement. The people, in my opinion, make it far more interesting.
---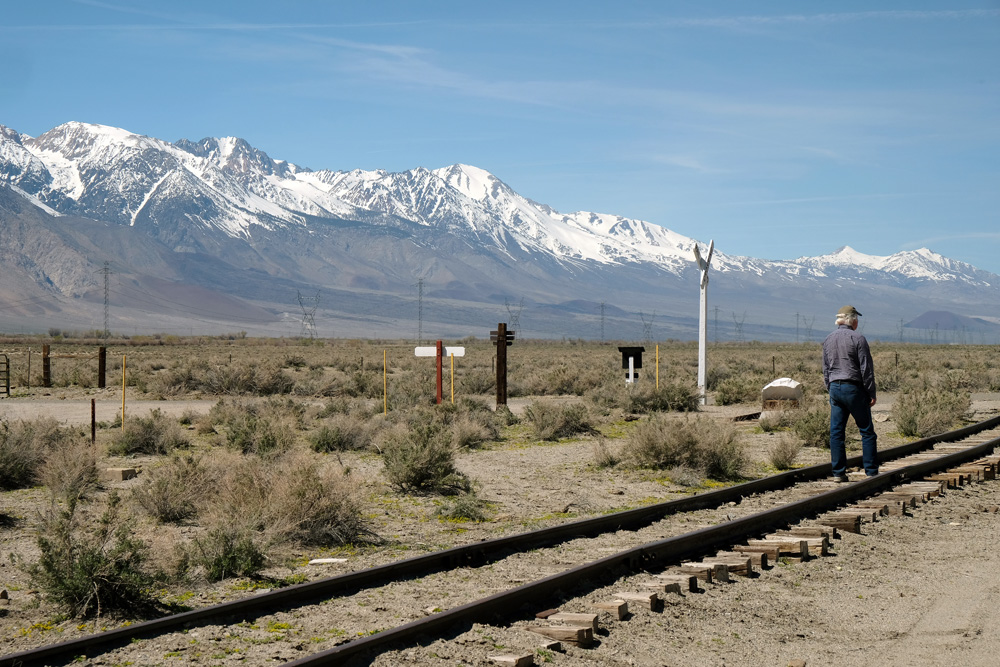 No. 2: The last vestige of Southern Pacific's narrow gauge empire existed until 1960 in the Owens Valley extending from Laws, near Bishop, in the north to Owenyo in the south. Except for the Laws Railroad Museum, Dave Mull, and the non-profit Carson & Colorado Railway in Independence, not a lot is left.
So, in 2010, the Slim Princess Chapter of the fraternal organization E Clampus Vitus re-laid a short section of narrow-gauge track and erected a historical marker. As fascinating as it is to think of what it was like to have been there so many decades ago, it just doesn't seem to come alive until I caught a friend of mine inspecting the track.
---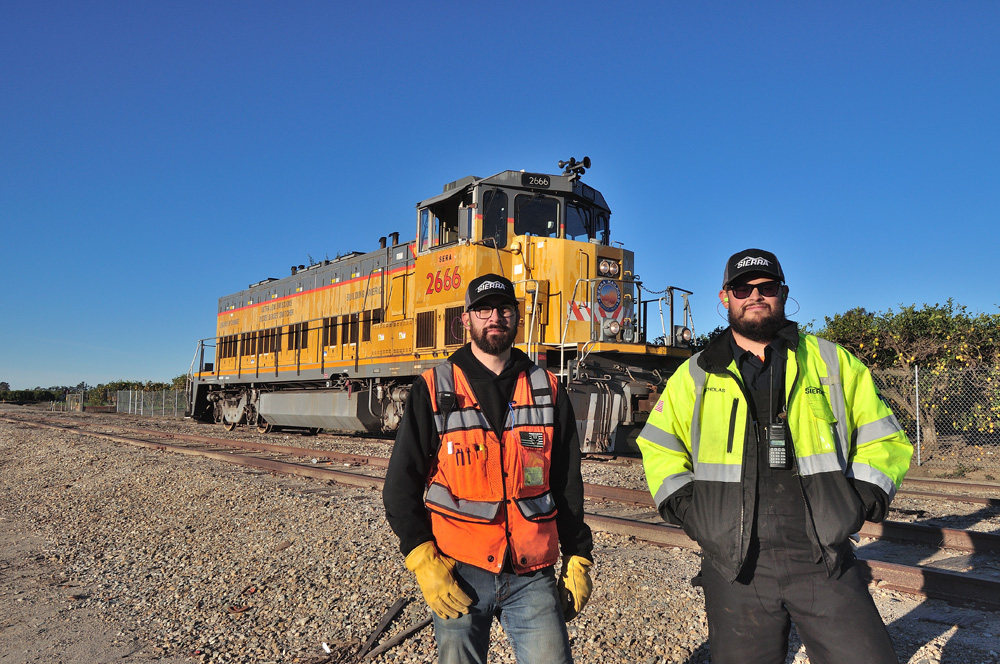 No. 3: I got the perfect roster shot early one morning when Sierra Northern had one of their gensets waiting for an interchange with a Union Pacific local at Briggs Road near Santa Paula, Calif. The crew that day were two friends: Matt Blackburn (on the left) and Nick Martinez (on the right). With the UP train not expected for at least another hour, I coaxed them out of the cab for this "work shot."  With the citrus groves and genset behind them it pretty much tells the whole story.
---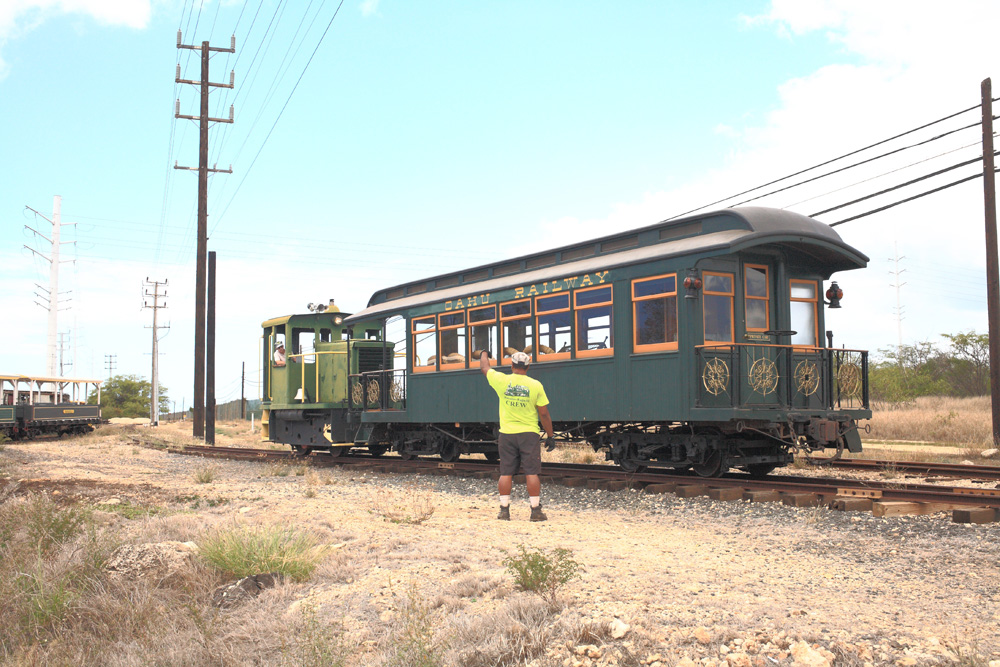 No. 4: Hawaii — land of leis, luaus, and virtually no active railroads. So, when I visited the Hawaiian Railway Society operating on a part of the defunct Oahu Railroad & Land Co.'s right-of-way, I grabbed this shot of their ex-U.S. Army GE 25 tonner moving Parlor Car No. 64 around the yard I didn't hesitate. I think it's a better photo for the two employees in it.
---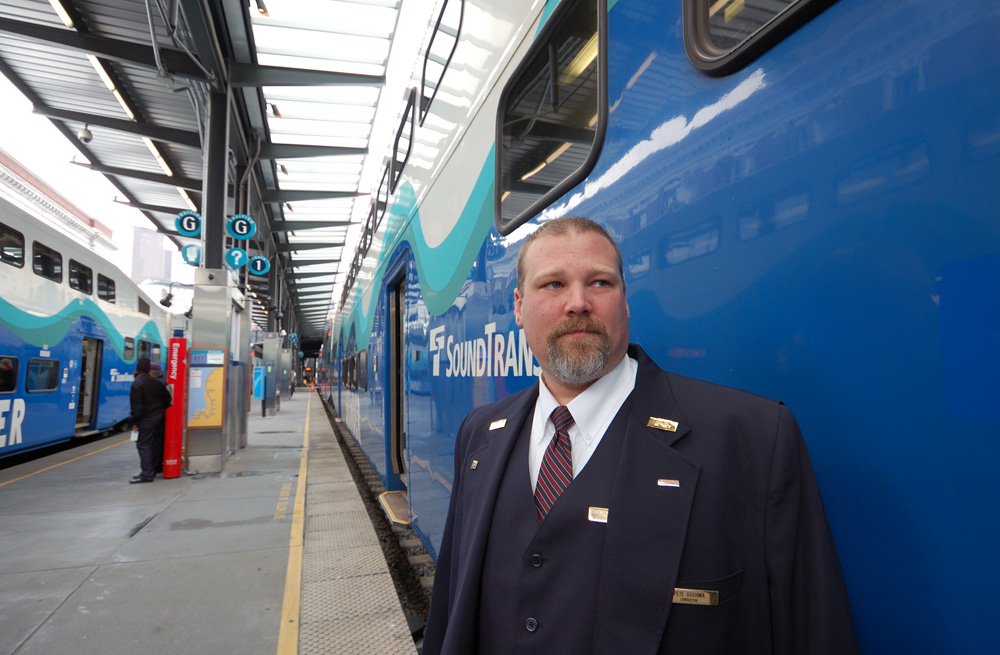 No. 5: I found myself in Seattle one gray day and wandered around the station platform. It was impossible to get a photo without people, so I went the other direction and tried to get as many as possible in the shot. I also met conductor Pete Gushwa, who took a moment to pose for me while waiting for passengers to board.
---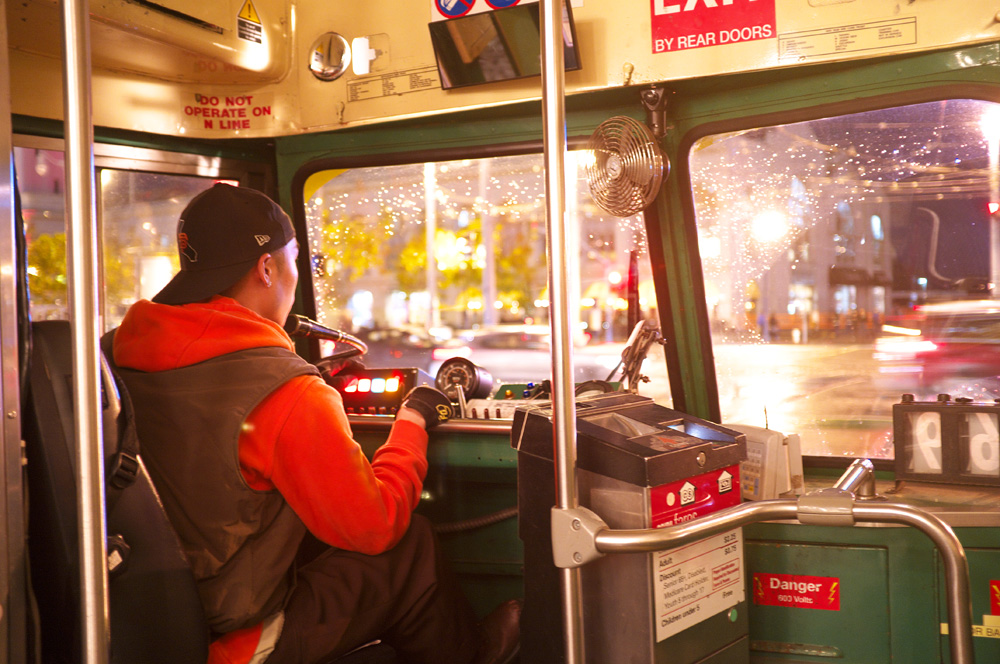 No. 6: I had been in many PCC cars but rarely got the opportunity to ride in one. This is San Francisco one rainy night. Would it have been as good without the operator? I doubt it.