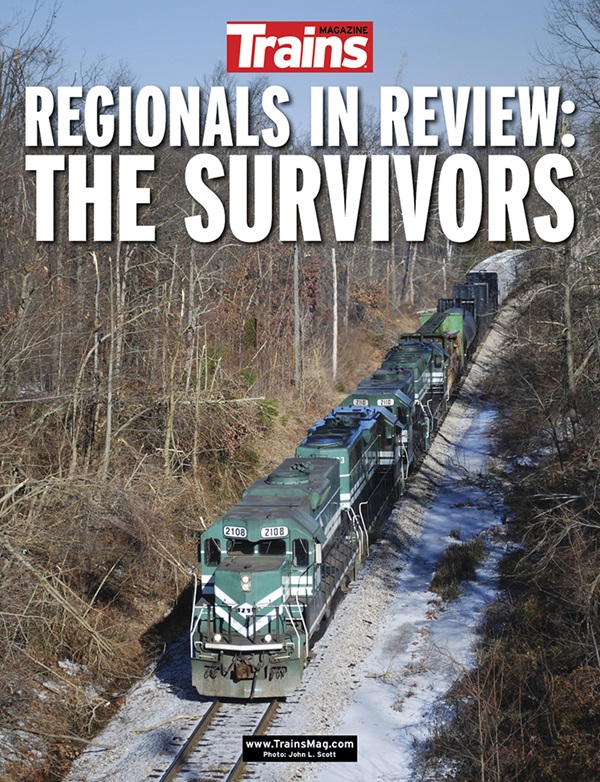 Download this free in-depth 61-page PDF download to get a better understanding of what it takes to survive as a railroad. The following railroads did things that others could not to survive. Find out what sets them apart from the others.
The Paducah & Louisville Railway and how its initial goal of solidifying relationships with existing customers and establishing credibility led to a profitable future.
Created as a result of the Illinois Central and the Gulf, Mobile & Ohio merger, the Illinois Central Gulf Railroad, ended up shedding all the mileage that appended gulf to its name.
Even though the Indiana Railroad typically goes unnoticed in most states outside of Indiana, it is a profitable railroad that puts business first.
Humility, mixing experienced railroaders with younger clerks and dispatchers, and providing reasonable and dependable rail service aided in the survival and success of the Iowa Interstate Railroad.
Formed during a time in which much of rural America lost the tracks it once took for granted, the Red River Valley & Western Railroad was able to do things that other railroads couldn't dream of doing.
Arguably one of the most successful new regionals, the Montana Rail Link's improvement, steady local and overhead traffic, and rebuilt motive power is what contributed to its bright future.
Despite violence, an unspoken excommunication from the rail industry, and peak-and-valley traffic cycles, the feisty Florida East Coast Railroad survived.
Get Your FREE PDF Download
Enter your email for access to The Survivors.
By entering your email you may also receive newsletters, reader surveys and occassional special offers from Model Railroader Magazine. View our privacy policy.