Locomotive horn introduction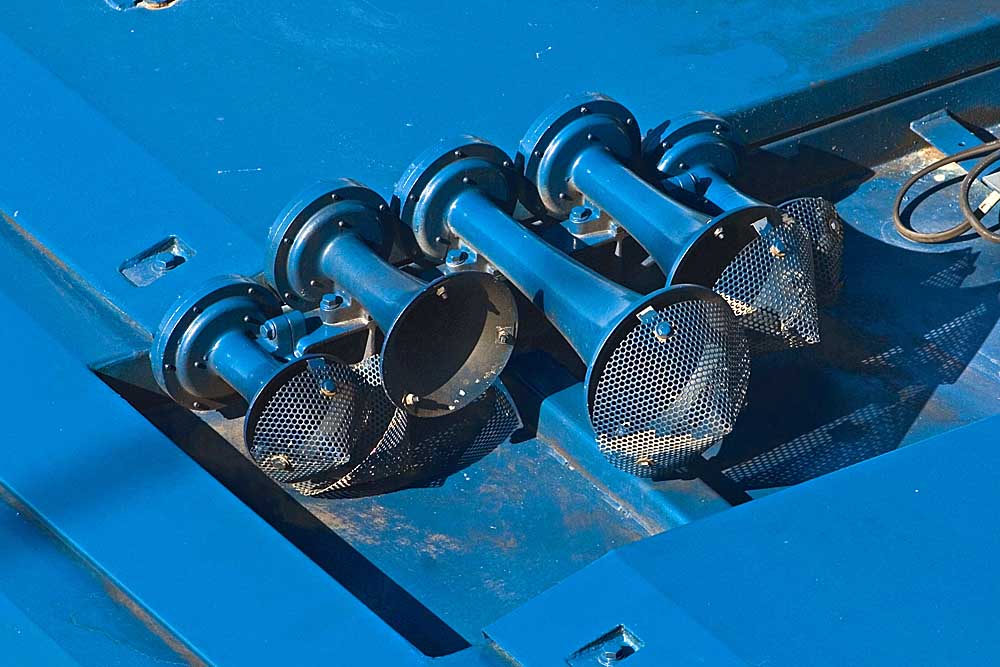 Locomotive horns are safety appliances installed on locomotives and used to warn both the public and railroad employees. Outside of special areas, such as quiet zones, trains are required to sound their horn before occupying one of the approximately quarter-million public and private railroad crossings in the U.S.
Horns used on new locomotives in North America are built by Nathan Airchime and primarily feature three different models. New six-axle GE locomotives are built with model K5HL while new six-axle Progress Rail locomotives use the K5LLA. Siemens Charger locomotives have the K5LA model. Freight locomotives have a mix of the five bells facing forward and reverse to allow for ample protection operating in either direction while passenger locomotives will typically have all bells facing forward since they rarely operate in reverse for long periods of time.
"Bell" refers to the funnel-like projection of a horn, similar in usage to musical instruments, such as a trumpet.
Locomotive horns in use
Horn selection for locomotives is primarily driven by federal regulations on sound levels. The current requirements of a locomotive horn's performance dates from 2006 and stipulates a minimum and maximum decibel range the horn must produce to be compliant. Specific testing parameters also exist to give consistent results during the testing procedure. To successfully pass certification, a locomotive horn must produce between 96 and 110 decibels at 100 feet with the measuring device 15 feet above the top of the rail.
These rules apply only to locomotives with horns not mounted on the cab or low mounted, which use a slightly different set of rules. Weather conditions during a test also specify a temperature and humidity range, maximum wind speed, and no precipitation. The rules also require a location with no large reflective structures that could affect the readings being taken.