Fixing diesel locomotives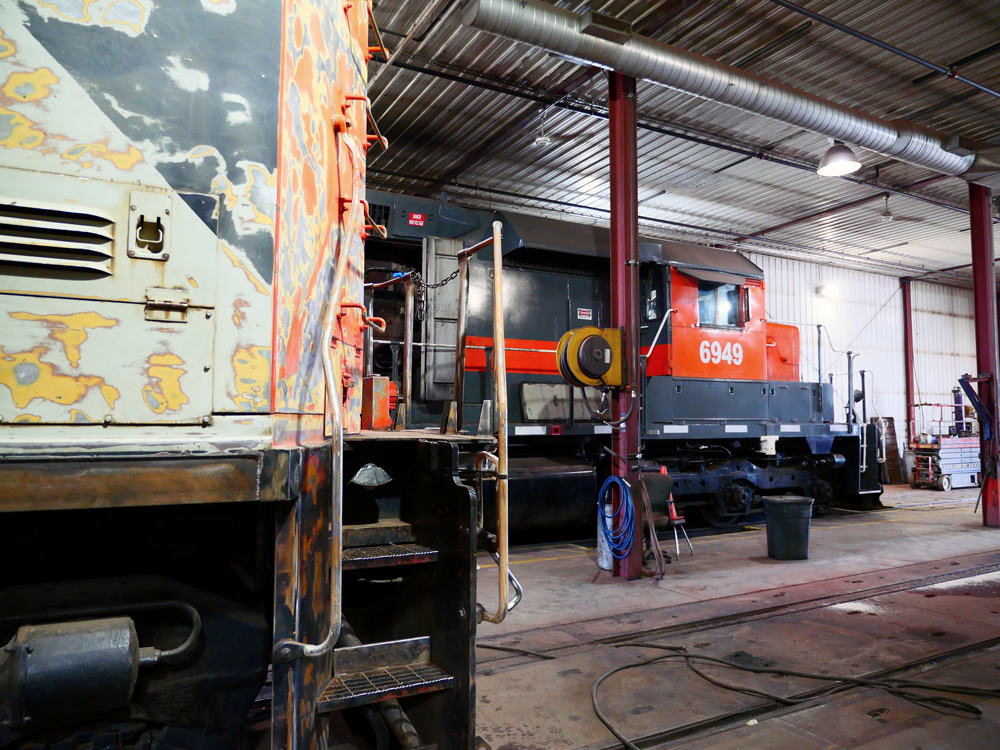 ---
Fixing diesel locomotives: The clang of tools, the whir of grinders, and the smell of diesel exhaust greets you as you walk in the door of an engine shop. People move to and from with equipment both large and small, with the ever-present cadence of idling locomotives just outside the door. This isn't a Class I railroad's enginehouse, it's the shop of a short line railroad doing what it does each day — keeping second-generation diesel locomotives ready to roll.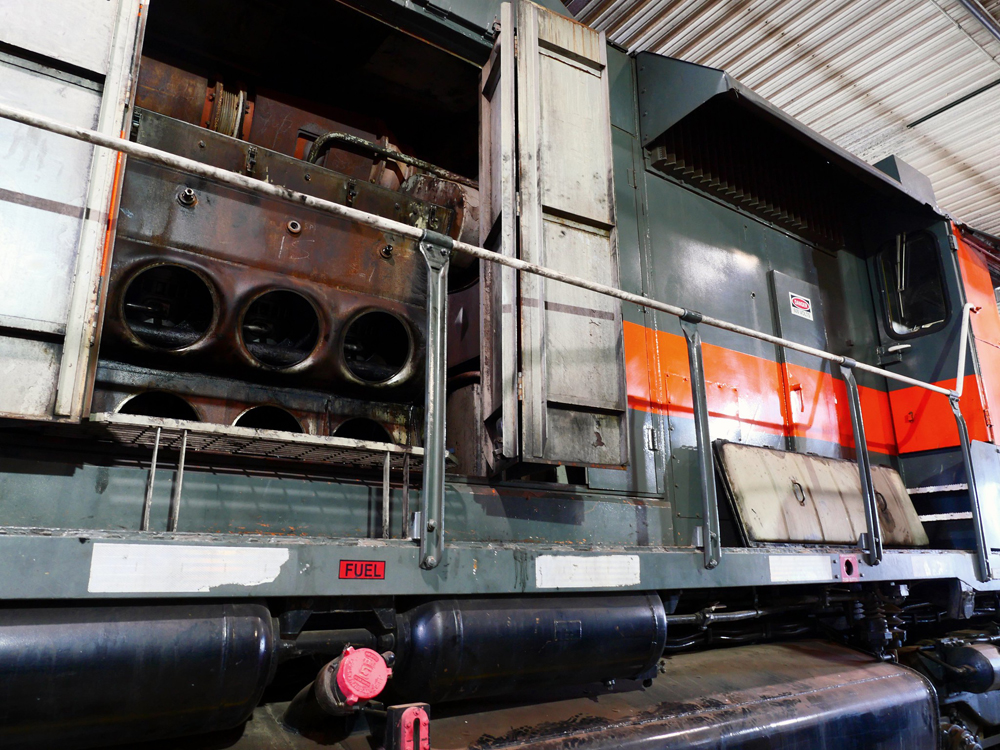 While a short line may lack for the number of locomotives it services, it must do the same type of work as a larger railroad in a much smaller area, and with limited personnel, tools, and equipment. This is the case for regional Dakota, Missouri Valley & Western at its two-bay enginehouse and shop, situated next to the railroad's industrial-looking headquarters building in the eastern part of Bismarck, N.D.
Maintaining the railroad's all-EMD fleet is the work of a dedicated staff of mechanics and specialists who diagnose, repair, or replace the aging fleet of 20- to 40-year-old locomotives cast off by Class I railroads and acquired by this grain and commodity hauler. While some locomotive facilities may have separate buildings for specific roles such as wheel truing, generator removal, or traction motor repair, the DMV&W does all this inside its two-bay facility.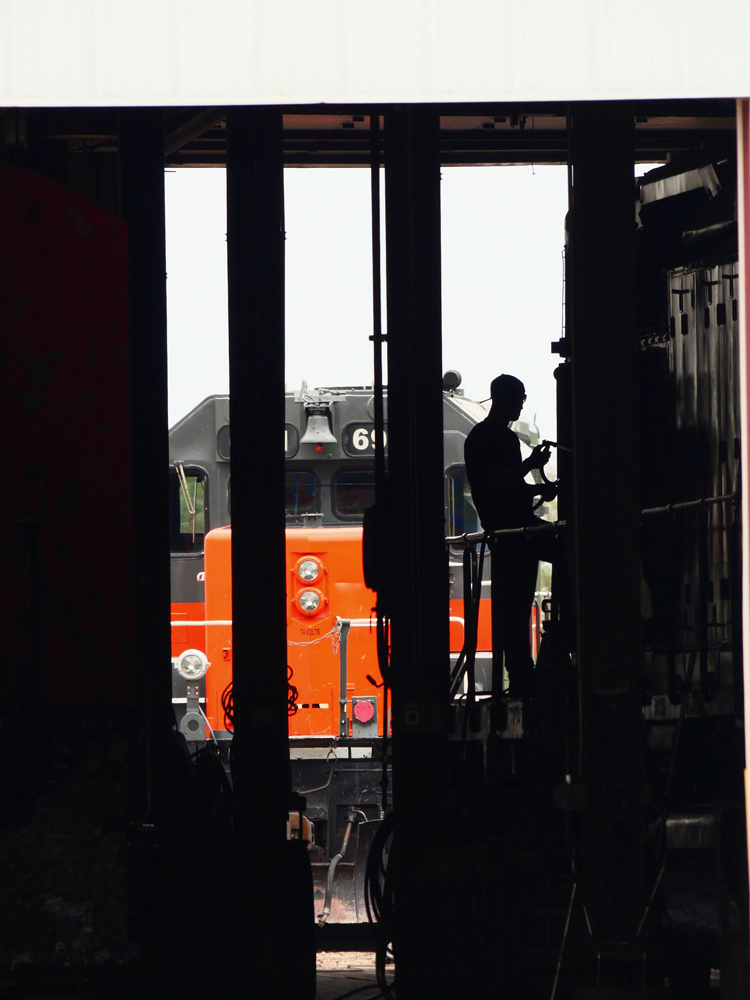 The shop is either hot in the summer or frigid in the winter. Regardless, preventative or repair work is always ongoing to maintain Federal Railroad Administration certification. Activity may even include painting a locomotive.
Adjacent to the shop are high level racks that contain parts ranging from mounting brackets and hand grabs to locomotive power assemblies and horns for a fast, on-hand replacement. Situated on the walls are endless files and drawers full of wiring schematics, parts lists, and documentation for each of the locomotives that the DMV&W utilizes.
As this railroad operates in all conditions — from over 100 degrees to 60 below zero — the shop forces must always be ready to react to any defect large or small to keep the fleet running.
What the shop lacks in total space, it makes up for with its ability to rapidly assess and repair locomotives with stock on hand. Short lines like the DMV&W use such small, productive facilities to keep their fleets rolling now and for years to come.