Cabooses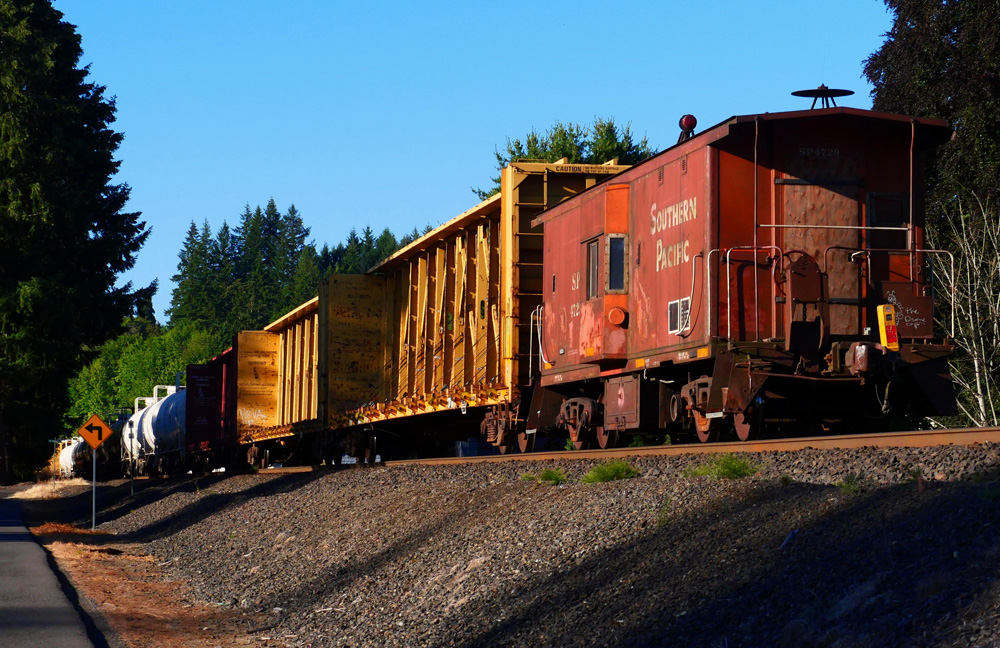 It's been roughly 40 years since cabooses were a regular occurrence on the end of any mainline train. Cabooses were a critical part of railroad operations, coordination, and logistics.
Since the beginning of railroads in the 1830s, train crews would routinely work from one end of the train to another via roof walks and ladders. The caboose was always at the end. It was a sheltered area that allowed the crew to stay out of the elements when not immediately tending to their jobs on the train. As needs evolved and the design was refined, the caboose became the rolling office for the train conductor.
What you might not realize however, is the significance of this small car and how technology has replaced the need for it over the years.
No. 1: Rolling office and dorm
Each caboose provided not only shelter for the crews but a place for documentation and paperwork to be completed by a trainman or conductor. A caboose carried marker lights that would show it as the end of a train while alerting other trains of its location. Some cabooses were adorned with bunks, a stove, and in some cases, a small bathroom.
No. 2: Specifically assigned
Some railroads assigned cabooses to specific conductors and crews. Assigned crews would sometimes use the caboose to lay over between runs, as it would be set out and reserved for the crew to take back on a returning train. Those assigned to a particular crew would occasionally be personalized with pictures, posters, or cartoons on the wall, essentially making the caboose a "rolling" home away from home for these individuals.
No. 3: Used as a toolbox
Each caboose was outfitted with various tools and equipment for use while on the line. This was in case of a mechanical breakdown or other issues while en route. A collection of basic tools and wrenches would be located inside a supply cabinet, as well as fuses, air hoses, and coupler knuckles. A red flag was always present to be used by a crewman of a stopped train. It was used to alert an approaching, unaware train that another train was stopped ahead.
No. 4: Designed based on railroad
Cabooses were built and painted with different designs dictated by the purchasing railroad. Some chose a caboose with a high cupola that allowed the crews to be seated in the upper region of the caboose. This gave them good visibility when inspecting the train from the rear. Some railroads chose bay window-style cabooses with no upper-level area, while others chose "transfer" cabooses that provided more protection to the crew during movements between yards, rather than over-the-road trains.
No. 5: More of a novelty
The main use for the caboose started to wane in the 1980s. Most mainline cabooses were not in use by the 1990s because of new technology and crew reductions. In some rare cases, a caboose will still be used as a "switching platform" that allows a safe place for crew members to ride while switching or riding cars for a long distance. However, their distribution across the U.S. and Canada is very limited, with some short lines or specialized work equipment still utilizing them.