Privately owned caboose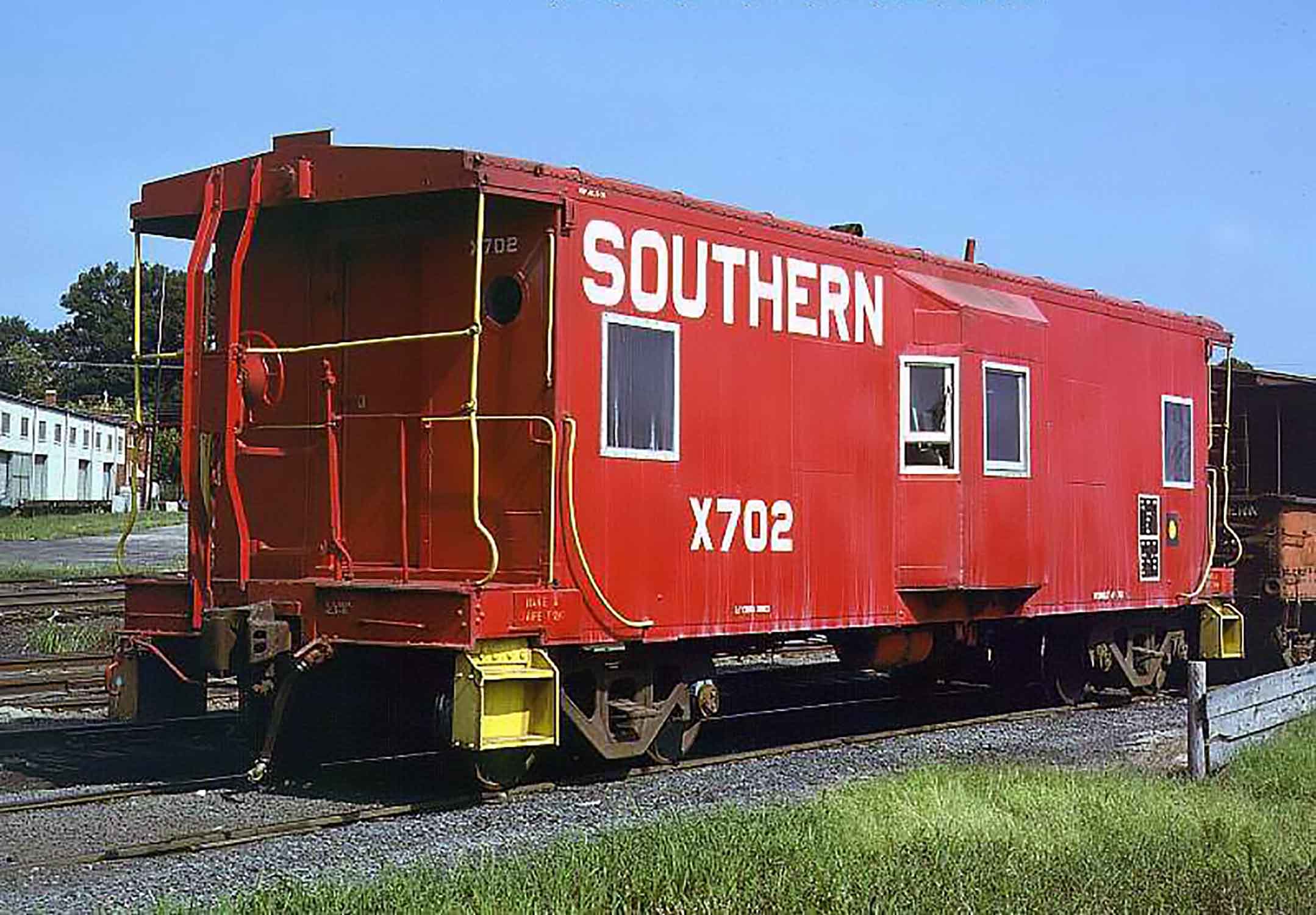 ---
Welcome to the world of privately owned cabooses. The craving for a cab is a continuing urge for Americans. So, let's probe this topic deeper. Matt Bumgarner, noted railroad author, publisher, and driving force behind the Southeastern Narrow Gauge and Short Line Museum in Newton, N.C., answers the following questions about his own journey into the world of captive cabooses.
Why did you want to own a caboose?
I was 26 years old and living across from Oyama Yard in Hickory, N.C. on the Norfolk Southern "S" line between Salisbury, N.C., and Asheville, N.C. NS was still operating steam excursions, but old cabooses were, while still around, were becoming more and more scarce. There were three cabooses nearby that some local folks owned (who were not even rail fans), and I decided I had better move fast to get one.
What was your railroad connection before this?
I grew up in the late 60s and 70s spending a lot of time at my grandparents' house at milepost 54 on the S-line. I watched freights of the Southern Railway and Carolina & North-Western, I waved at the Asheville Special passenger trains, I saw the Oyama Yard being built, and as a youth, I befriended many of the railroad who that worked the yard. I had the unofficial run of the place as long as I checked in and they knew I was there.
How did you come to acquire this particular car?
Three local men had cabooses that were purchased from Southern's Spencer, N.C., yard in the mid-1980s, and two of these three men were used car dealers. Knowing that a car dealer never met a deal he didn't like, I approached one and made him an offer he couldn't refuse. Actually, he gave me a price better than expected, I pretended to haggle, and then "caved" in to his price. My dad owned the Pontiac and Honda dealerships in town, so I knew how to speak their language.
What was the biggest challenge in acquiring the car and setting it where you want it?
Fortunately, the money was pretty easy given the price I got it for, and the house mover who had moved this lot of three cabooses originally was located behind the car dealer I got the hack from. Physically and financially, there was no problem, as I had a 2-acre vacant lot next to my land. The biggest issue was me being a newlywed and trying to convince my bride that we needed it. In truth, I am not as dumb as I look and I figured that I had better use my marital goodwill while I had it … it would probably be much harder and much more expensive if I were to do it later, if I could find a caboose at all.
What are you doing with your cab now?
I lived in the house next to the caboose until the family grew and we had to move, so it sits idle next to my now-rental house. I still visit to maintain it every few months and am in the process of repainting it. I am considering hooking up some solar panels and offering it as a primitive Air BnB.
Did you acquire it to preserve it, or did you want to customize it into something more personal?
Both. I figured that cabooses were the next thing to disappear over the next 50 years like steam had done and I better get one while I could. The seats and running bars had been cut out of my unit, so it was basically wide open, but still original enough with the coal box, stove, toilet, sink, and lockers. For years I used it as a sort of man-cave and trophy room for my railroadiana collection and some displays of local railroad history.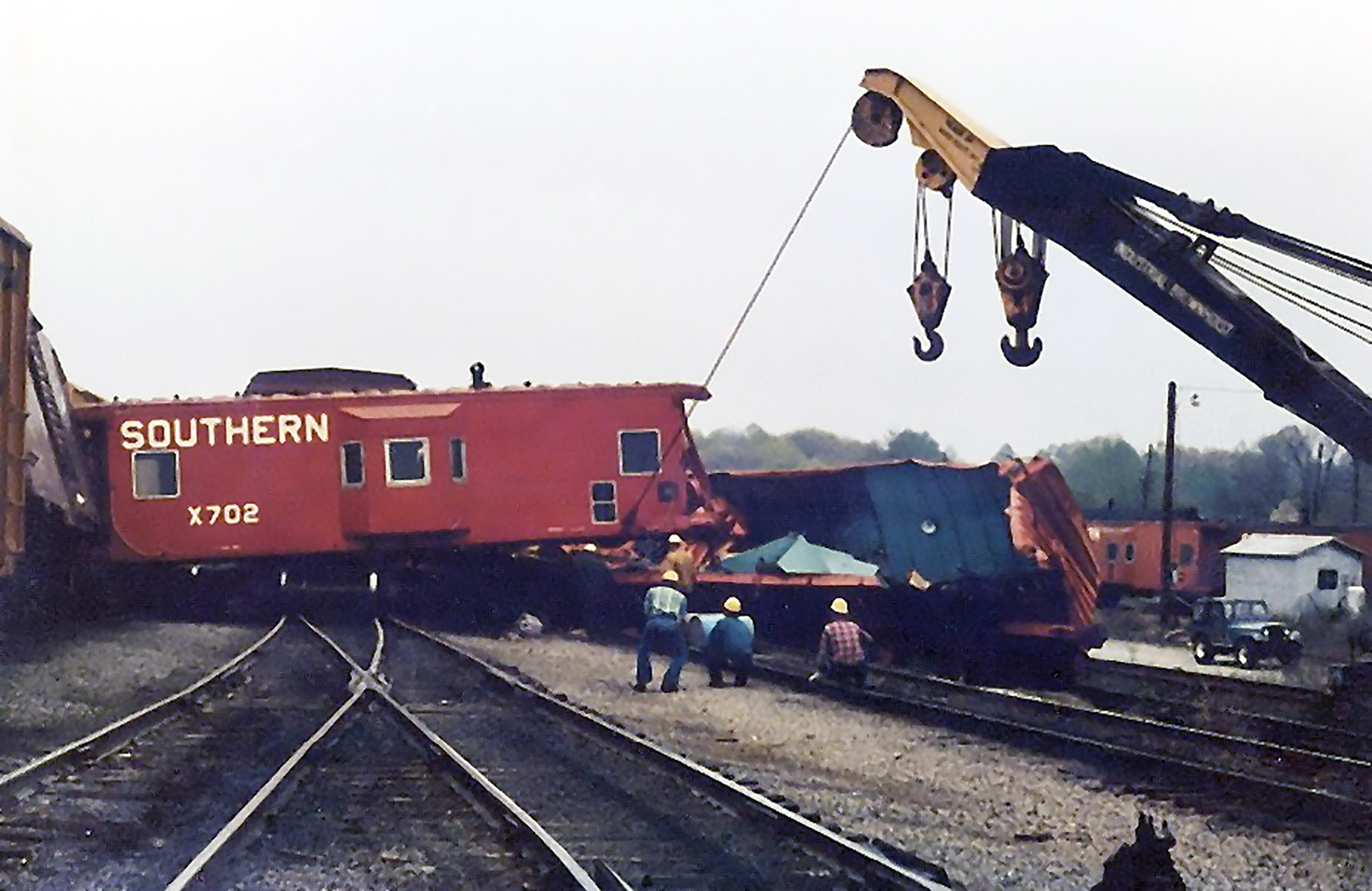 ---
What's the history on your caboose?
Collecting the history on the unit has been one of the more fun facets of having it. I am constantly looking for in-service photos, so that search never ends. Researching Southern Railway Historical Association archives, along with assistance from other fine folks, have allowed me to document the car in a way that would not have imagined when I purchased it. My caboose began its life in likely in 1925/26 as Georgia Southern & Florida boxcar No. 409933. This was a 40-ton 36-foot steel under-frame plain boxcar with cast steel trucks. The car was built by AC&F to specifications dated Dec. 11, 1924. From 1949 until 1952, Southern converted hundreds of these boxcars into new bay window cabs in order to replace its aging fleet of wooden cupola hacks. The new caboose was basically a new body on leaf-spring trucks. It was completed at the Hayne Shops in Spartanburg, S.C., on May 23, 1952 and numbered as X3289. In the late 1960s and early 1970s, Southern bought many new cabs from Gantt and Fruit Growers Express, but also rebuilt nearly 200 cabooses from the 49-52 build, and these rebuilds were numbered X600-X793. Accordingly, my caboose was reborn in April 1970 as X702 and spent much of the decade on the Southern lines around Greenville, N.C. At some point in the late 1970s, it was involved in a wreck in the old Spencer yard but repaired and put back in service. It was fully retired by 1982 and sold to a used car dealer in Hickory, N.C., and I purchased the car in 1993.
Do you have any idea how much time or money you've spent on the caboose and how much you've put into moving and renovating it?
I paid $4,000 for the caboose and $3,500 to move it. Another $300 in used crossties from Lowes and $50 in beer and pizza to induce my co-workers to come help lay the track, and another $200 in ballast/hauling. I have spent about $500 total in painting it myself (twice in the past 20 years). I have spent countless hours in it enjoying my collection, playing "house" with my toddler daughters, and waving at passing trains — with the excursions being my favorites as the passengers were often just as excited to see someone waving at them from a caboose as I was to see a passenger train.
What's the future for your car?
It will likely ultimately be donated to the Southeastern Narrow Gauge & Shortline Museum. However, for the foreseeable future, it will continue stand guard over the entrance to Oyama yard as a testament to all of the Southern Railway men who befriended me as a kid so many years ago. Knowing these men and calling them my friends was the honor of a lifetime.
What advice would you give to someone thinking about getting their own caboose?
If you want it, go for it. When you paint it, spend your time on proper prep and money on the best paint available. Get yourself a room air conditioner or dehumidifier — cabooses are not air tight and can condense a lot of water which will quickly allow lots of rust on your stuff and tons of humidity that will damage everything else. Plan on getting … [kit furniture] and assembling it inside the caboose, as my doors were only 22 inches wide. If you don't keep it original, be sure to preserve the number, build date, and everything you can for the next generation. Most of all, have fun. It is a great place for the family and a unique place to build memories.