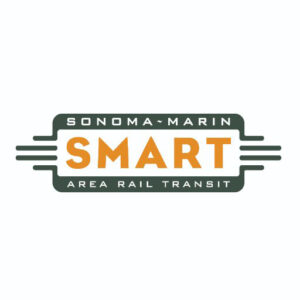 PETALUMA, Calif. — Sonoma-Marin Area Rail Transit has made a short-term deal for a contractor operator for freight service while it prepares to launch an in-house freight operation.
The Santa Rosa Press-Democrat reports the SMART board of directors on Wednesday approved a $395,000, three-month contract for Summit Signal to provide interim operation to customers currently served by Northwestern Pacific. The contract has an option for an extension. A SMART buyout of Northwestern Pacific, giving the commuter agency full control over its route and ownership of some additional trackage, will be completed Feb. 28.
Northwestern Pacific currently serves four customers in the Petaluma area and also provides car storage. The SMART board recently voted to end storage of tank cars along with establishing in-house freight operations [see "Sonoma-Marin commuter agency to keep freight service …," Trains News Wire, Jan. 17, 2022]. Officials have estimated the freight service could run a $200,000 annual deficit unless SMART can find more customers.
Summit Signal, based in Willits, Calif., is primarily a contractor for signal and grade crossing services. Its website indicates it also offers bridge and track services.