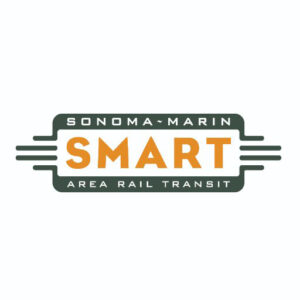 PETALUMA, Calif. — The Sonoma-Marin Area Rail Transit board has voted to for an in-house freight rail operation, while also planning to end tank-car storage that brings in some $500,000 annually.
The Santa Rosa Press-Democrat reports the board elected to operate the freight service it gained by buying out contract operator Northwestern Pacific [see "Bay Area's SMART adds freight operations," Trains News Wire, July 13, 2021] rather than find a new operator, with board chairman David Rabbitt saying, "This board is very cognizant of the responsibility and the financial obligations of taking on freight. .. The opportunities are there and I think the benefit to the community is there."
SMART elected to take over the freight operation to gain full control over its route after the state shut down the North Coast Railroad Authority, which oversaw the freight operator and owned some track not previously belonging to SMART. That track could require up to $10.5 million in improvements, the Press-Democrat reports.
The end of the car-storage operation, to be accomplished by June, reflects opposition to keeping the cars for refinery use because of environmental and safety concerns, the newspaper says.
The passenger agency will assume freight operations as of Feb. 28.