Day Out with Thomas event
A Day Out With Thomas is celebrating its 28th anniversary during 2023 with the "Let's Get Colorful" tour (aka The Color Tour). This is the first theme to be united worldwide. From the U.S. to Canada to the U.K., and Australia, kids all over the globe can experience the color celebration together. The Day Out With Thomas theme changes annually to keep families coming back.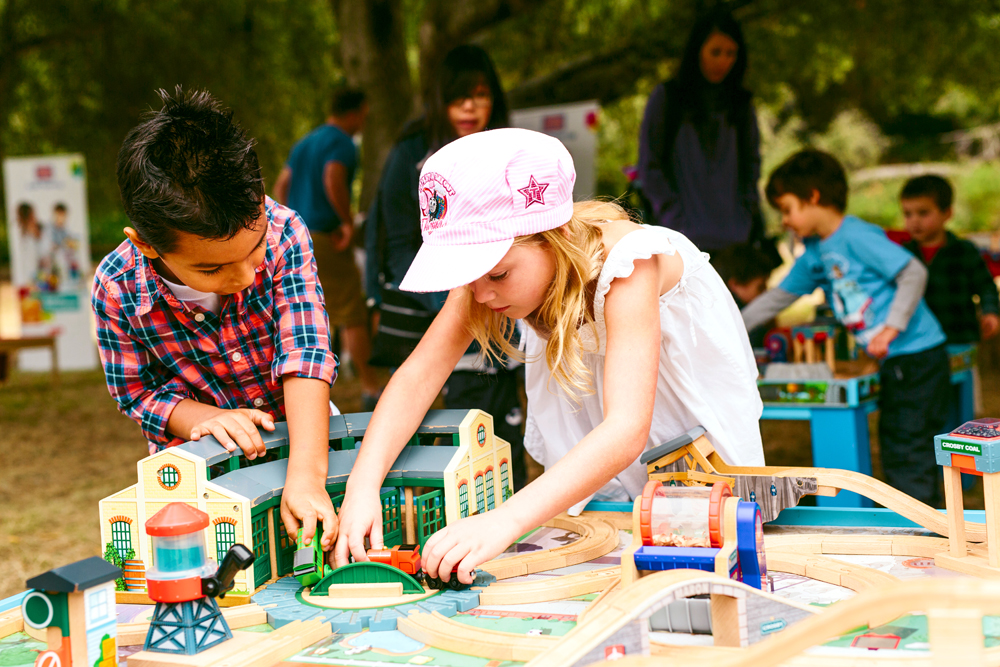 ---
What to expect
Fun in the sun. This is an outdoor festival of sorts. With color-tinted glasses provided and photo ops with Thomas the Tank Engine, according to a Mattel spokesperson, 2023 brings exciting new color-themed activities such as a scavenger hunt in which attendees are encouraged to explore their surroundings to help Thomas find the color he needs. Each event location will vary, offering different attractions like live entertainment, lawn games, carnival rides, museum access, train rides, photo opportunities, and more.
"Our goal is to create unforgettable memories and give kids the opportunity to see and ride-along with a life-sized version of their favorite character, Thomas," says a Mattel spokesperson. "To be able to bring the No. 1 blue engine to life and see the joy on little ones' faces is what it's all about."
Most of Mattel's railroad partners have been hosting this event for 20 plus years. Marcus Neubacher, director of administration for the North Carolina Transportation Museum Foundation, notes that the museum has been participating in the Day Out With Thomas since the very beginning (roughly late 1996) — for more than 25 years.
At N.C. Transportation Museum, Day Out With Thomas is an all-day event. They have Thomas the Tank Engine and Percy pulling separate trains for ticket holders. Note: not all locations feature Percy.
"We hope families will arrive early, stay late, and enjoy a full Day Out With Thomas," says Neubacher. Additional entertainment includes music, a hay bale maze, large inflatable characters, games, model trains, bubbles, crafts, and a gift shop full of exclusive Thomas merchandise along with museum souvenirs. Tour the museum's collection of railroad, automobile, trucking, and aviation exhibits as well. This venue's event is indoors and outdoors.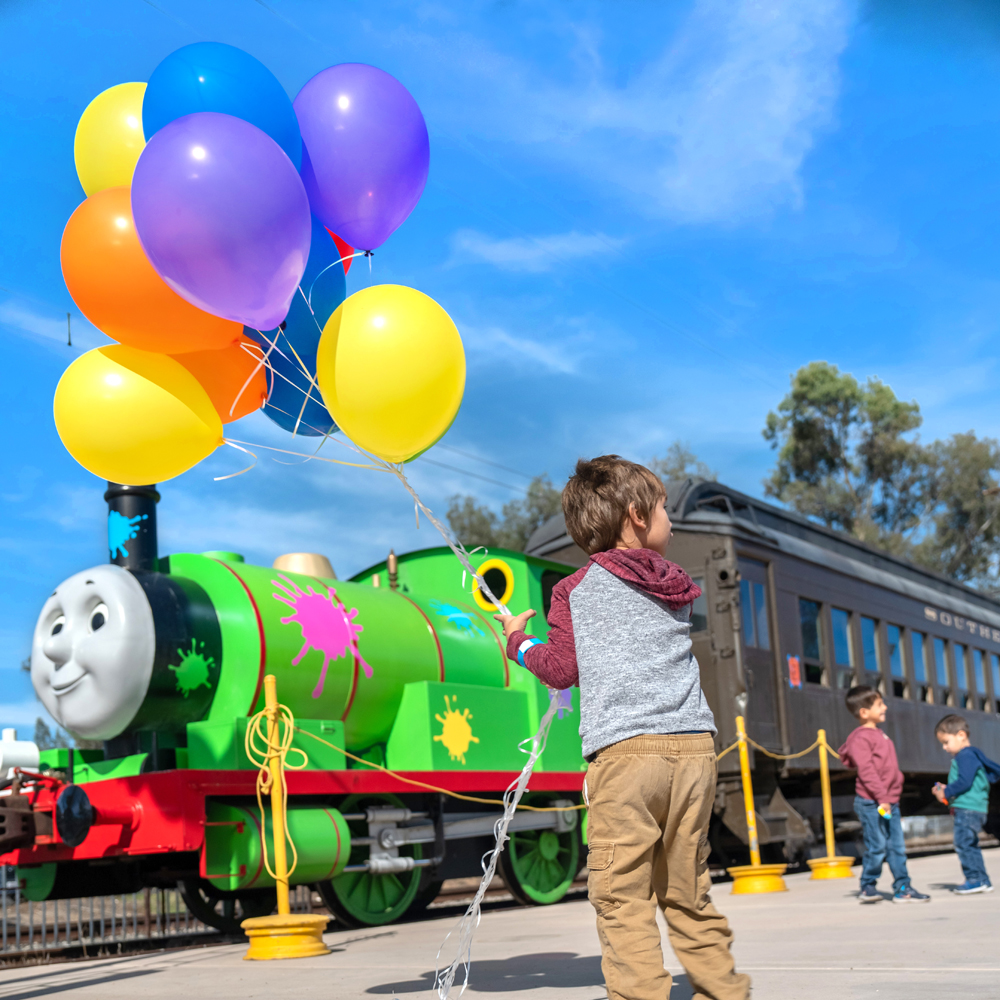 ---
Ticket holder's checklist:
No matter which tourist railroad or museum you are visiting for a Day Out With Thomas, be prepared for plenty of fun.
Advance ticket purchase is highly recommended — events sell out fast.
Check the weather prior to event and dress accordingly — rain or shine the show must go on (sunscreen, poncho, etc.).
Check your email for pre-event information which will include train departure time, when gates open, event schedule, event map, safety guidelines, and other venue-specific details.
Checking in: Arrive at least an hour prior to your train departure. Check in at the entrance, find parking, get food, use bathroom, and get familiar with the lay of the land.
Note: some venues may have wrist bands to pick up.

Hold on to printed or mobile tickets for boarding train and be in line 20 minutes prior to departure. Seating is first-come first-served. Larger parties will want to wait in line together.
Strollers cannot go on trains and must be parked in designated area.
Snacks/drinks can be brought in or bought at venue.
Wear comfortable shoes for walking
Free parking available at most locations.
ADA accessible with wheelchair lift available on a designated car on each train (depending on venue).
Diaper changing area available.
Gift shop full of toys and souvenirs.
Be prepared for a long day. Remember: there are enough activities at your Day Out With Thomas venue to fill the entire day. Plan plenty of extra time, beyond what it will take for your train ride.
Again, activities and accommodations will vary by location.
Support local events
Neubacher says the Mattel team is very supportive and great to work with. They are also in it for the long haul.
"We work closely with Mattel in planning, marketing, and executing the event," he says. "Mattel sends one of their event managers to our location each year who works closely with our team to provide a fun-filled experience for families."
Each event, depending on its size and plethora of activities, will need a staff of around 20-40 people (usually comprised of volunteers). Another important aspect of A Day Out With Thomas is that the events support the historical railroad preservation and educational activities of participating heritage railroads.
"The Day Out With Thomas tickets help support their mission and can be one of the largest fundraisers of the year to maintain their museums, collections, restorations and staff," says a Mattel spokesperson. "In 2023, we are hosting 25 Day Out With Thomas events which equals approximately 260 event days."
Unlike at the start of COVID-19, in which most, if not all, live events were canceled, rescheduled, made virtual, and/or closed due to limited staff, the rail community is seeing attendance numbers rising, which is something to be proud of.
"The resiliency of our staff and volunteers to work through these challenges has been very rewarding as we get back to some normalcy," says a Mattel spokesperson. "Being able to see generations of families come out and have a fun-filled day, while also supporting the mission of our partner railroads, is the best outcome we could ever see."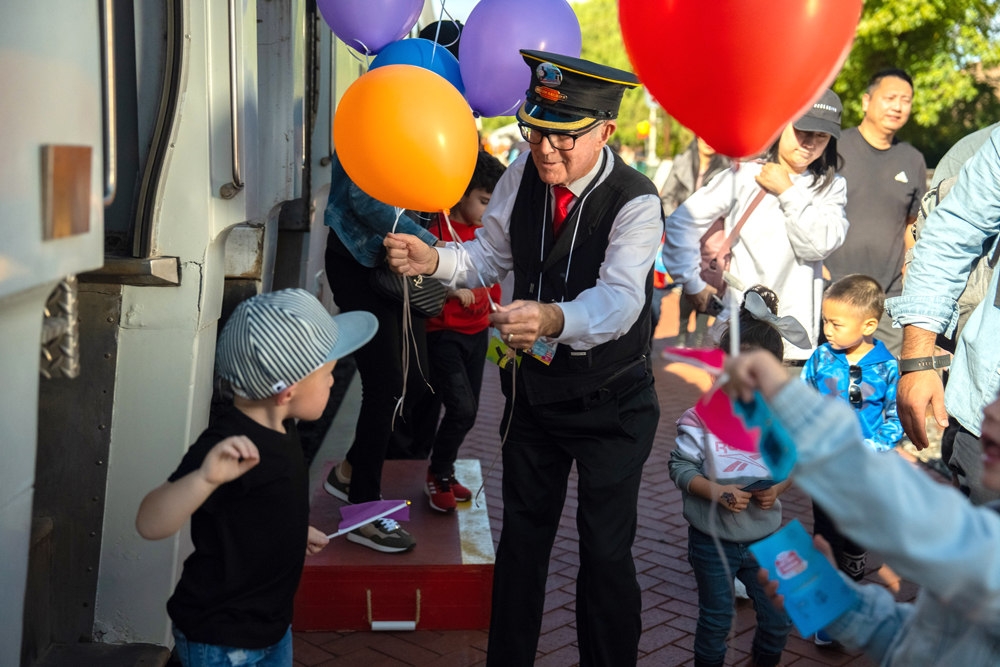 For list of locations, visit 2023 Day Out With Thomas train rides.